Multi-tenant card issuing and embedded finance solution
Get on-premises API-first card issuing software to provide modern neobank services for end-clients and become a state-of-the-art BaaS API provider for unlimited fintechs and brands.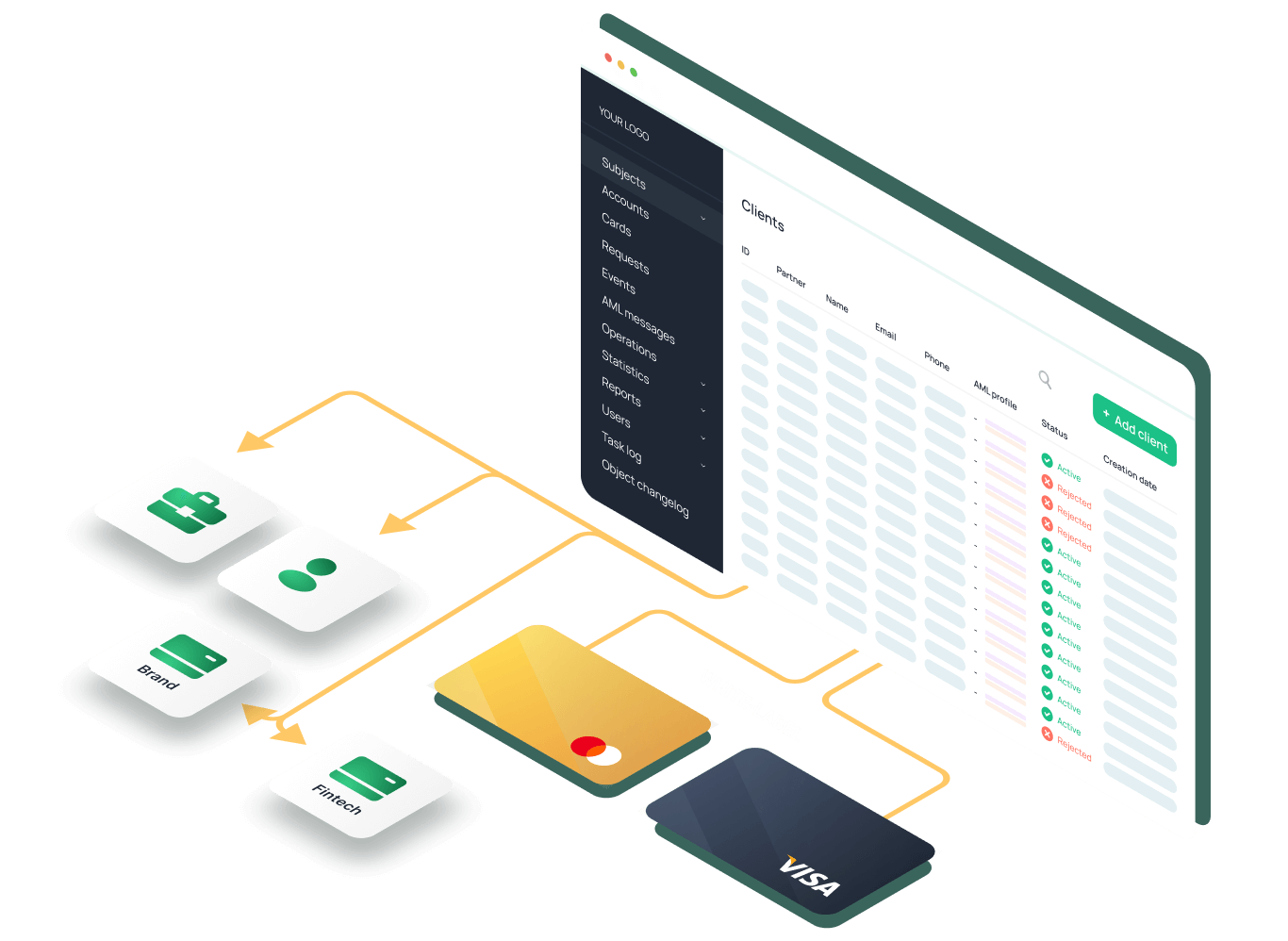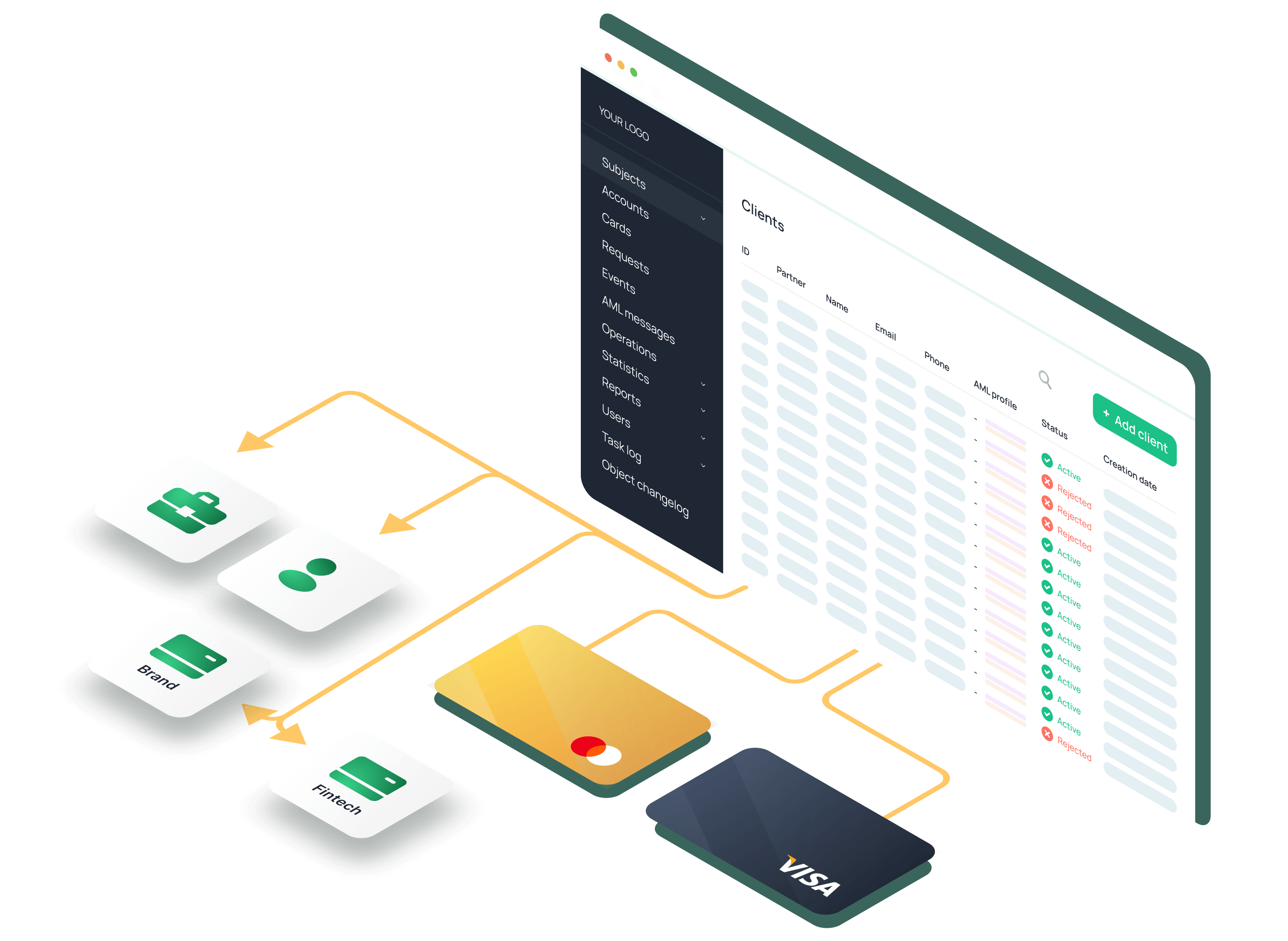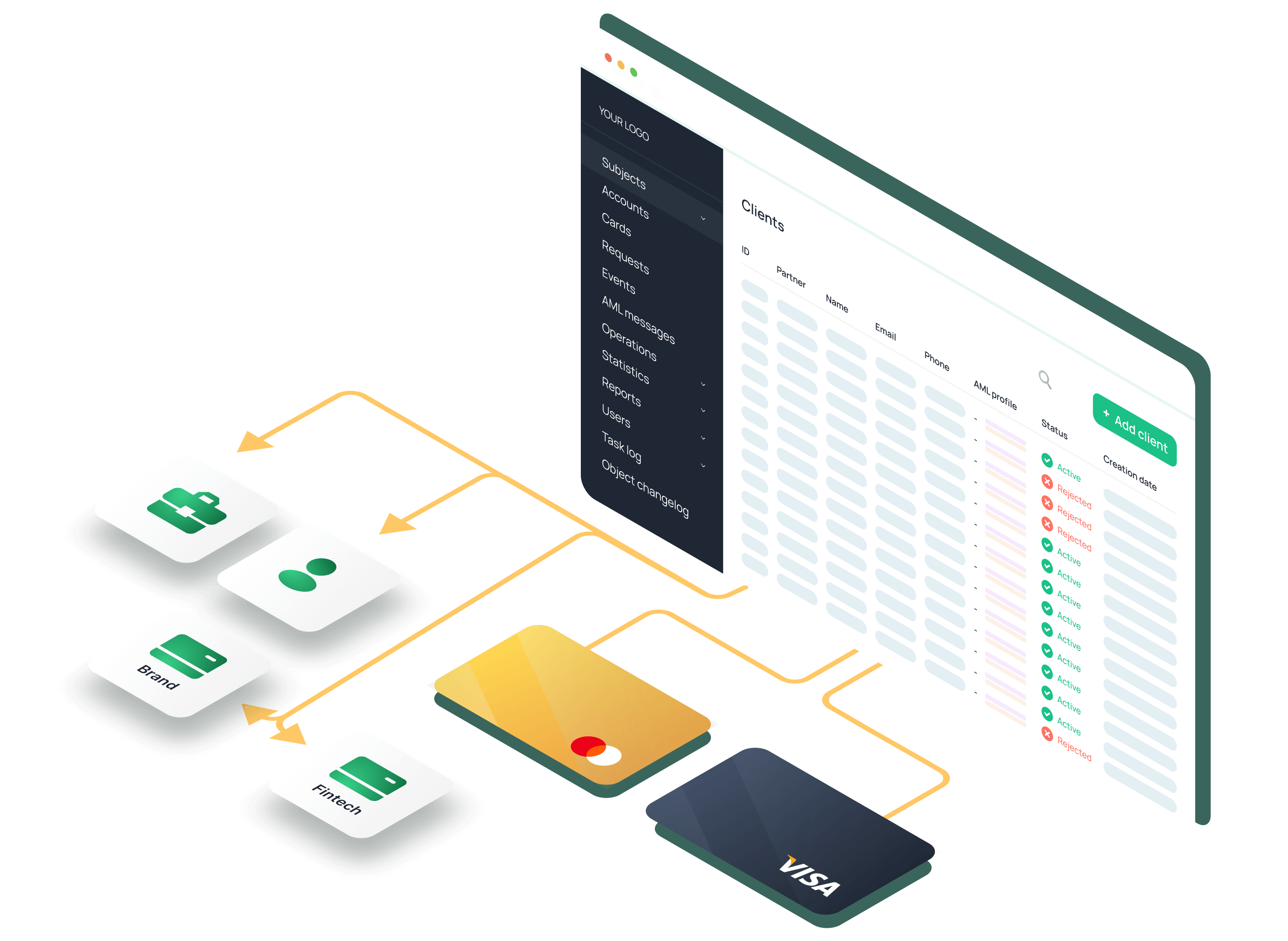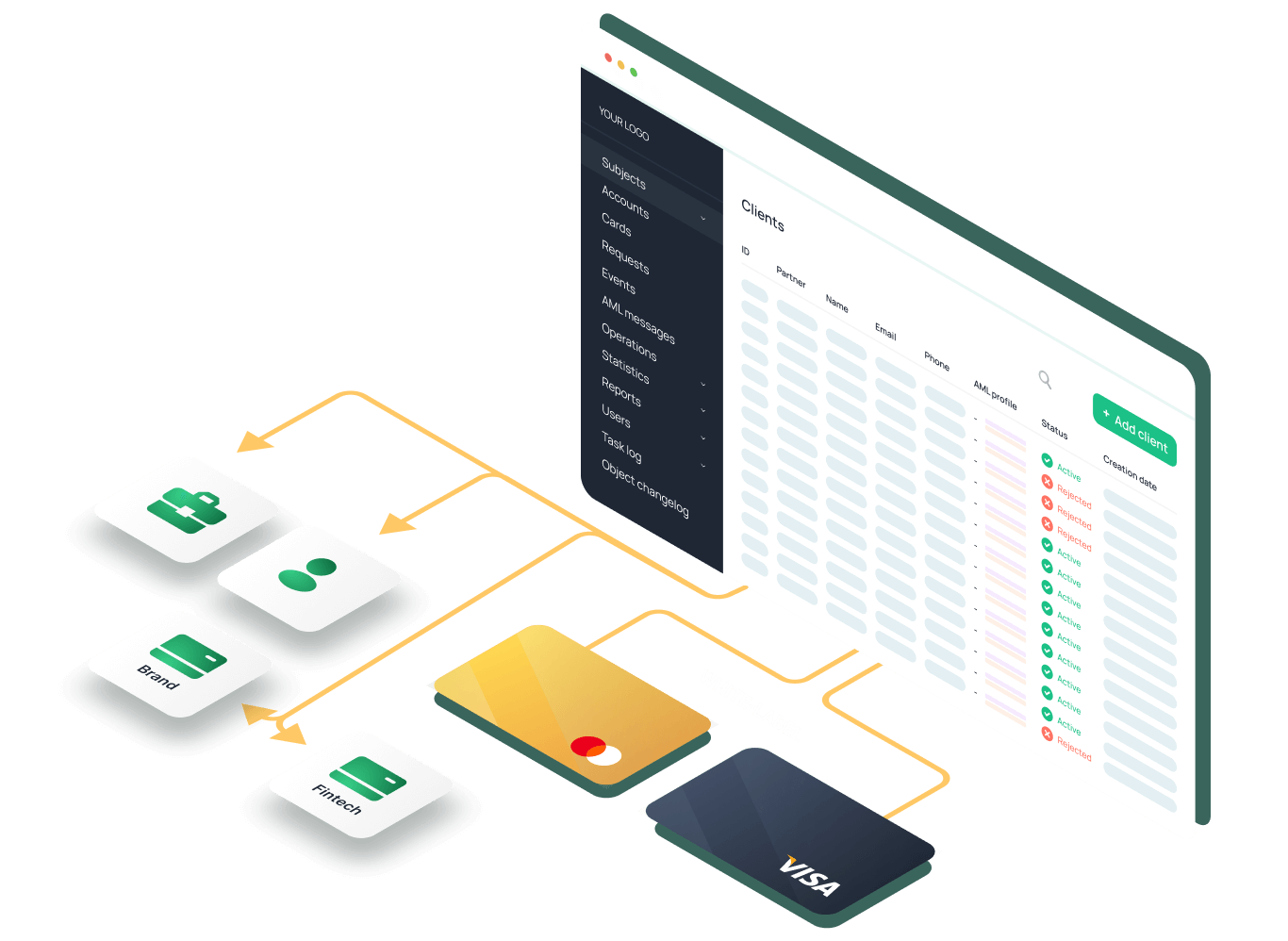 Boxopay's card issuing platform meets all business needs and expectations of providers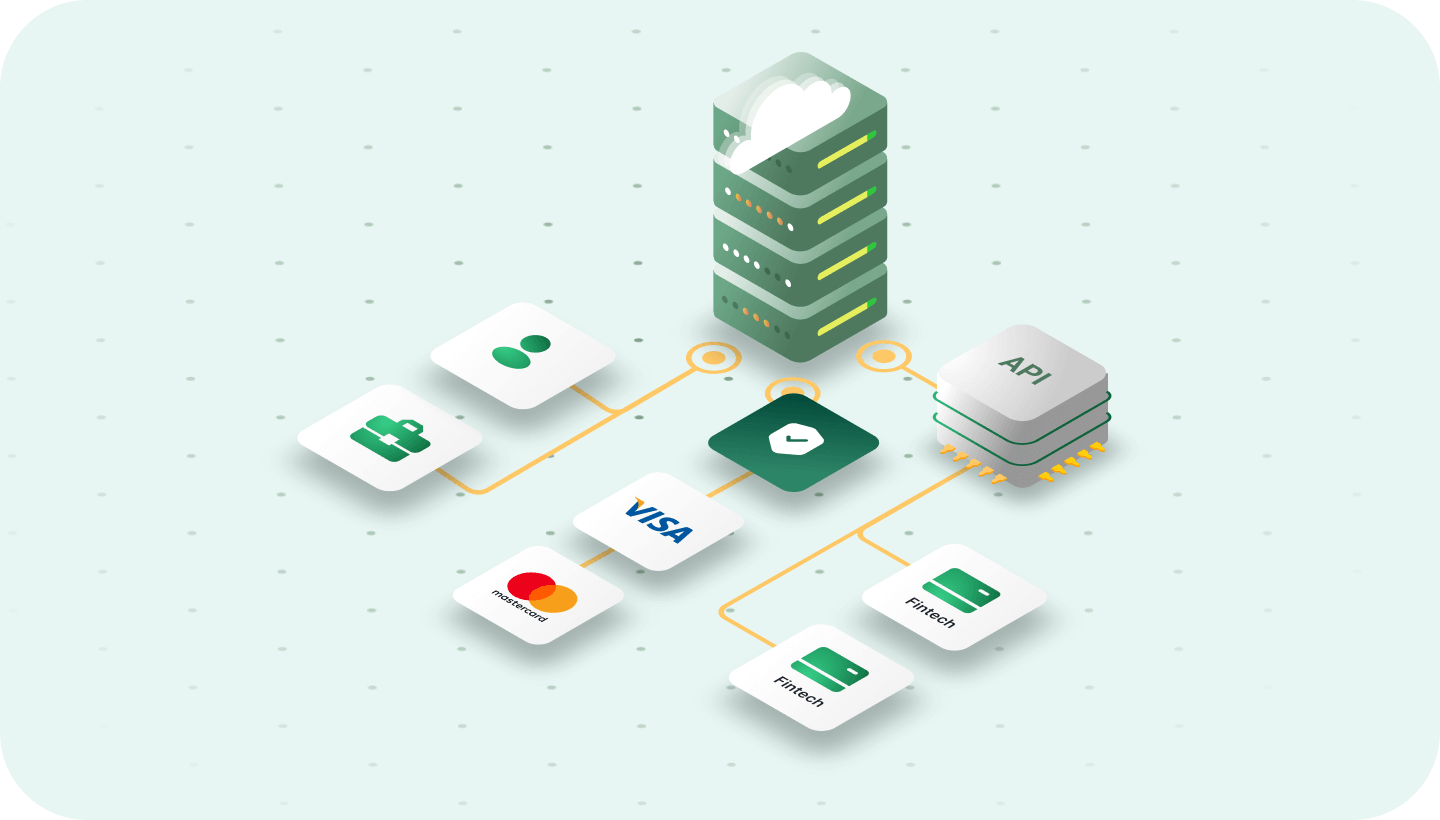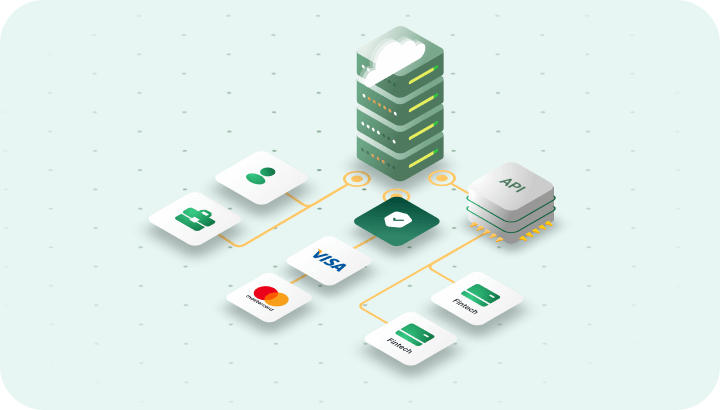 New issuer
Go to market faster with white-label apps for end-clients and a ready-made back-office for fintech, client, account, card, and transaction management automating most of your business processes.
View more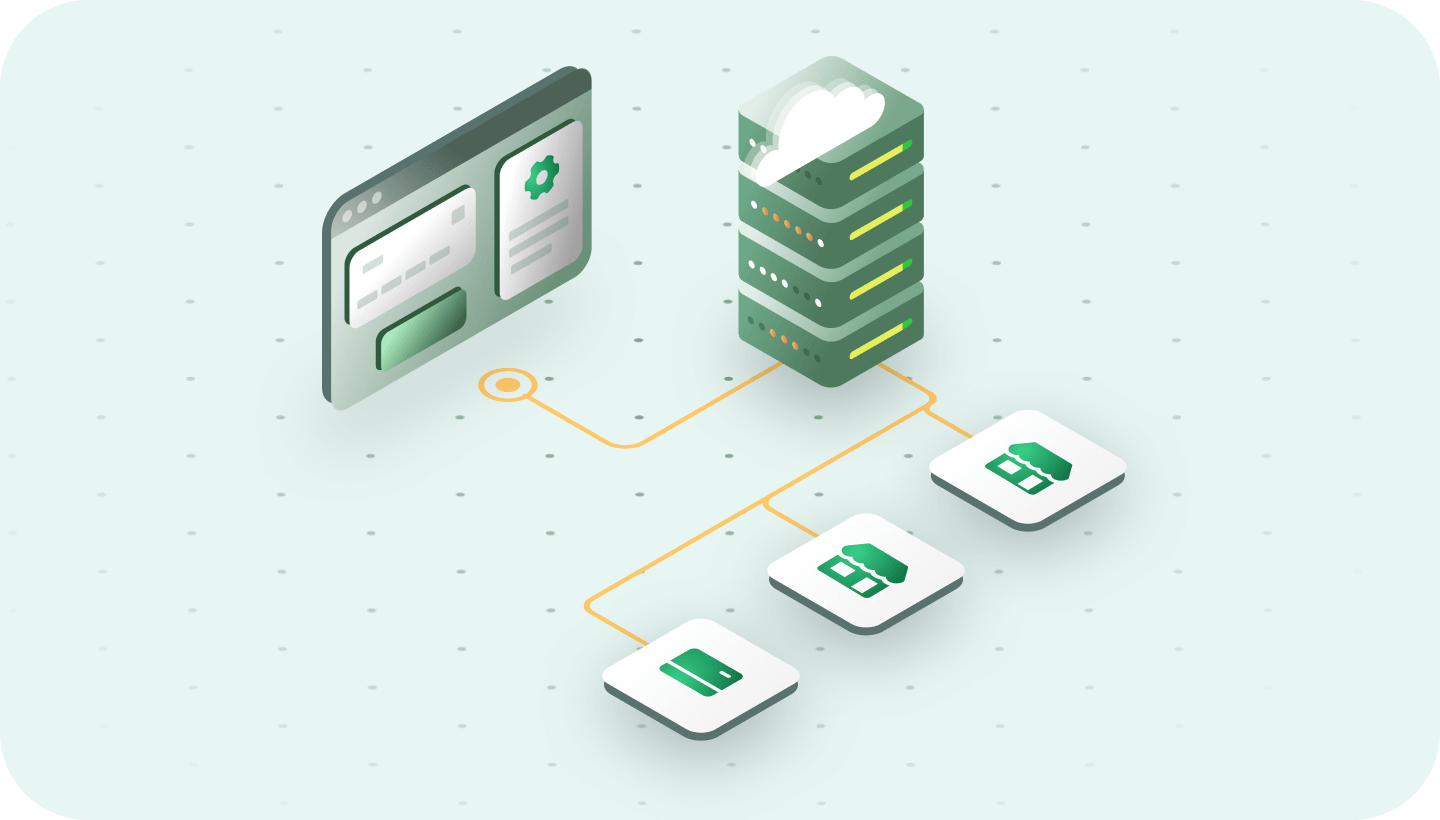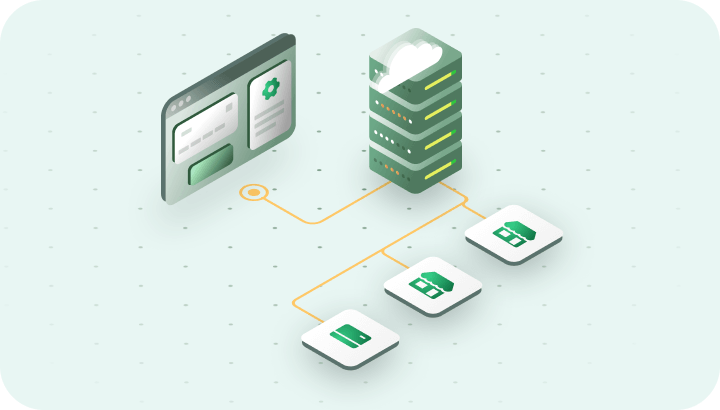 Traditional bank
Get rid of infrastructure modernization activities on your way to becoming a BaaS provider with our card-issuing middleware seamlessly integrated with your existing banking ecosystem.
View more
Get everything you need to become a neobank and BaaS API provider
Use add-on instant card issuance software for your business agility.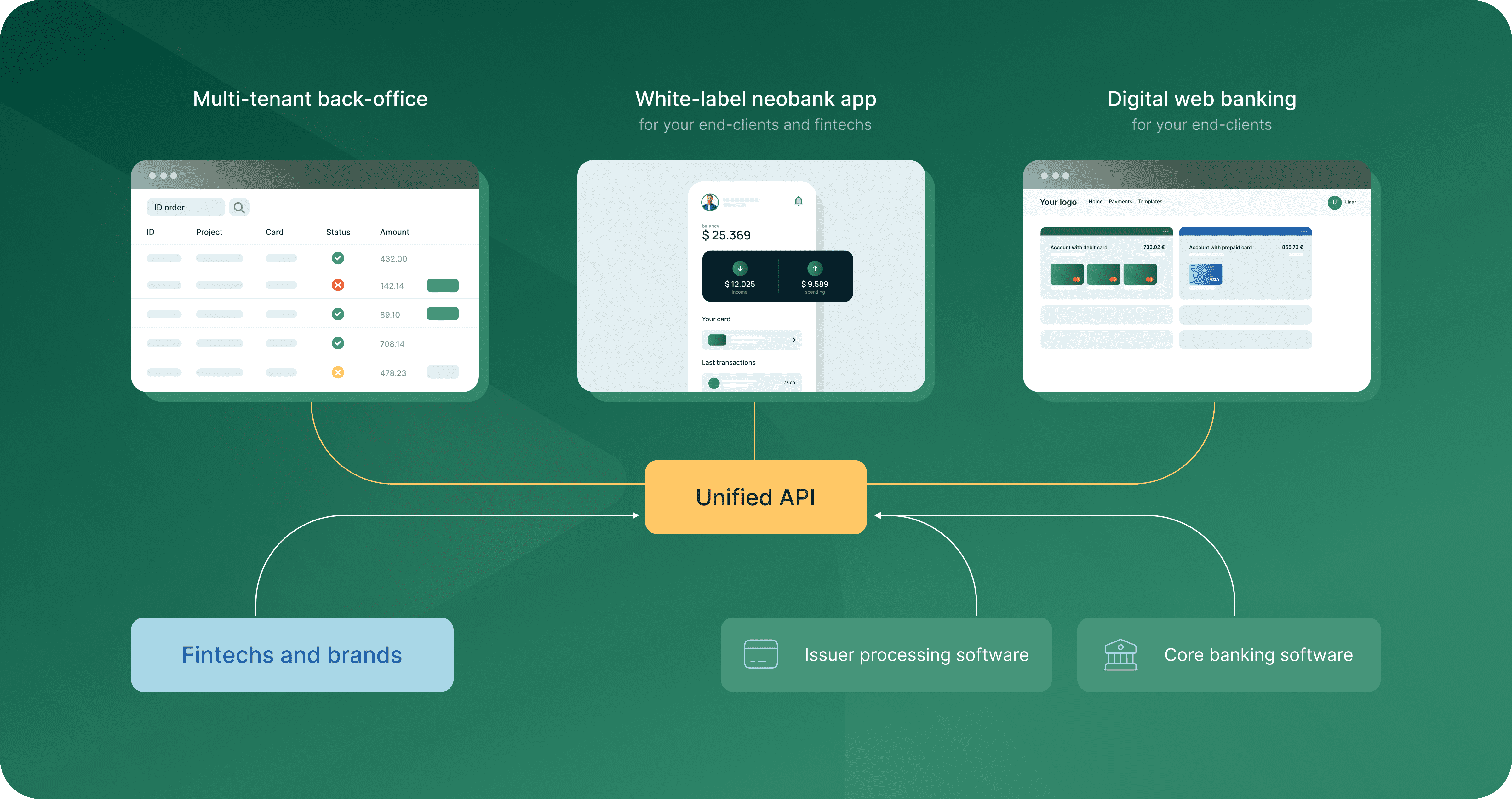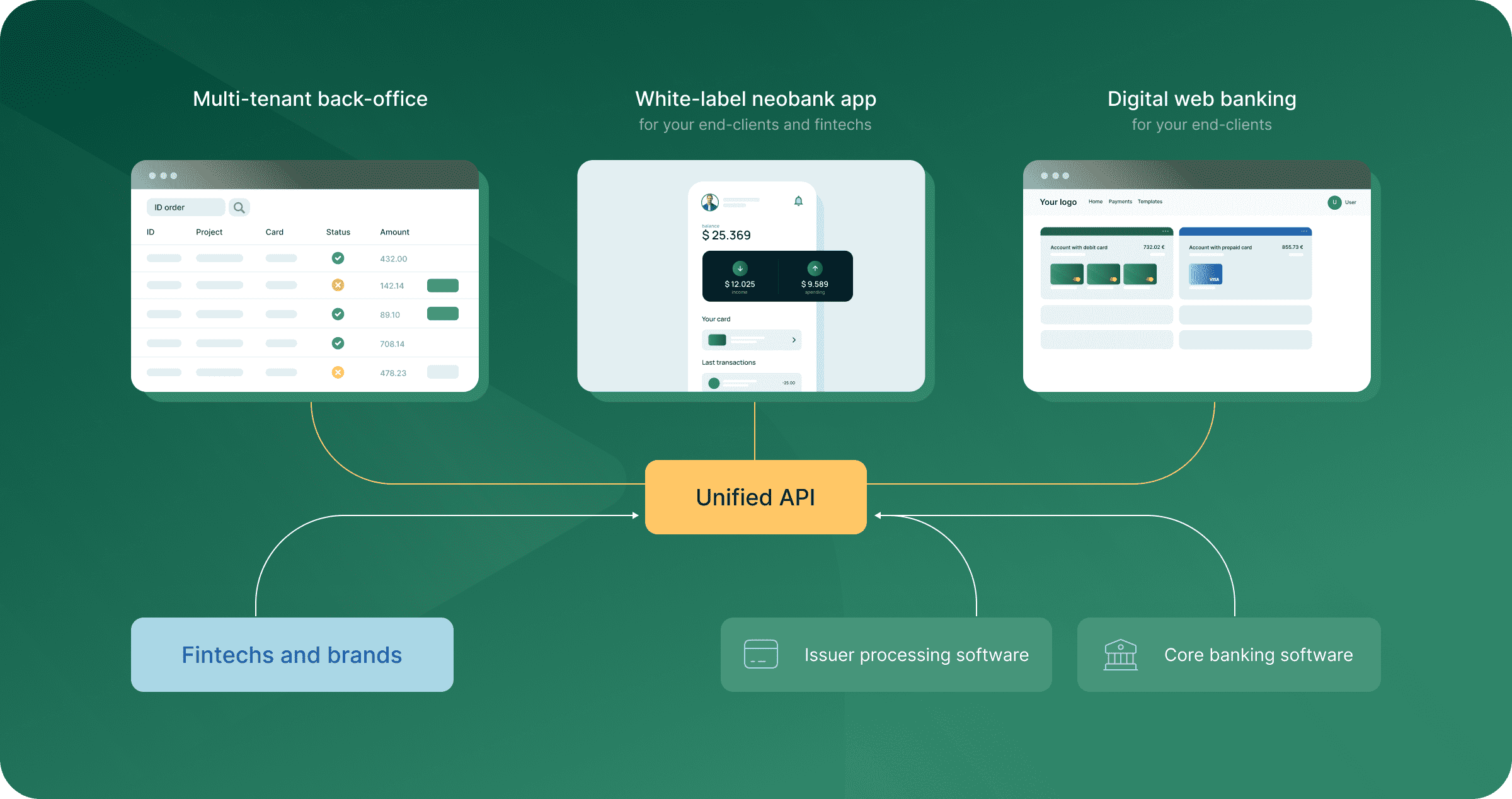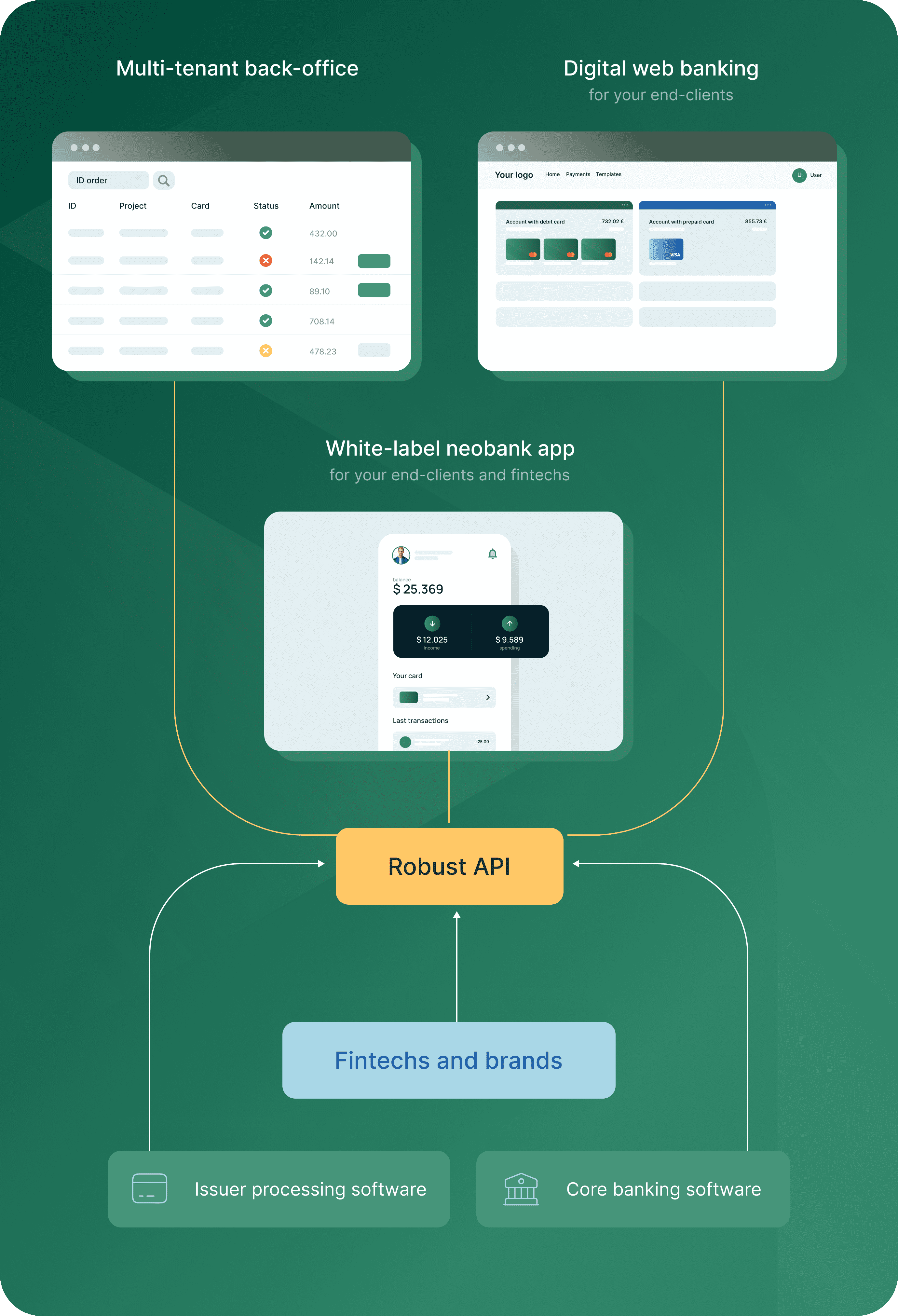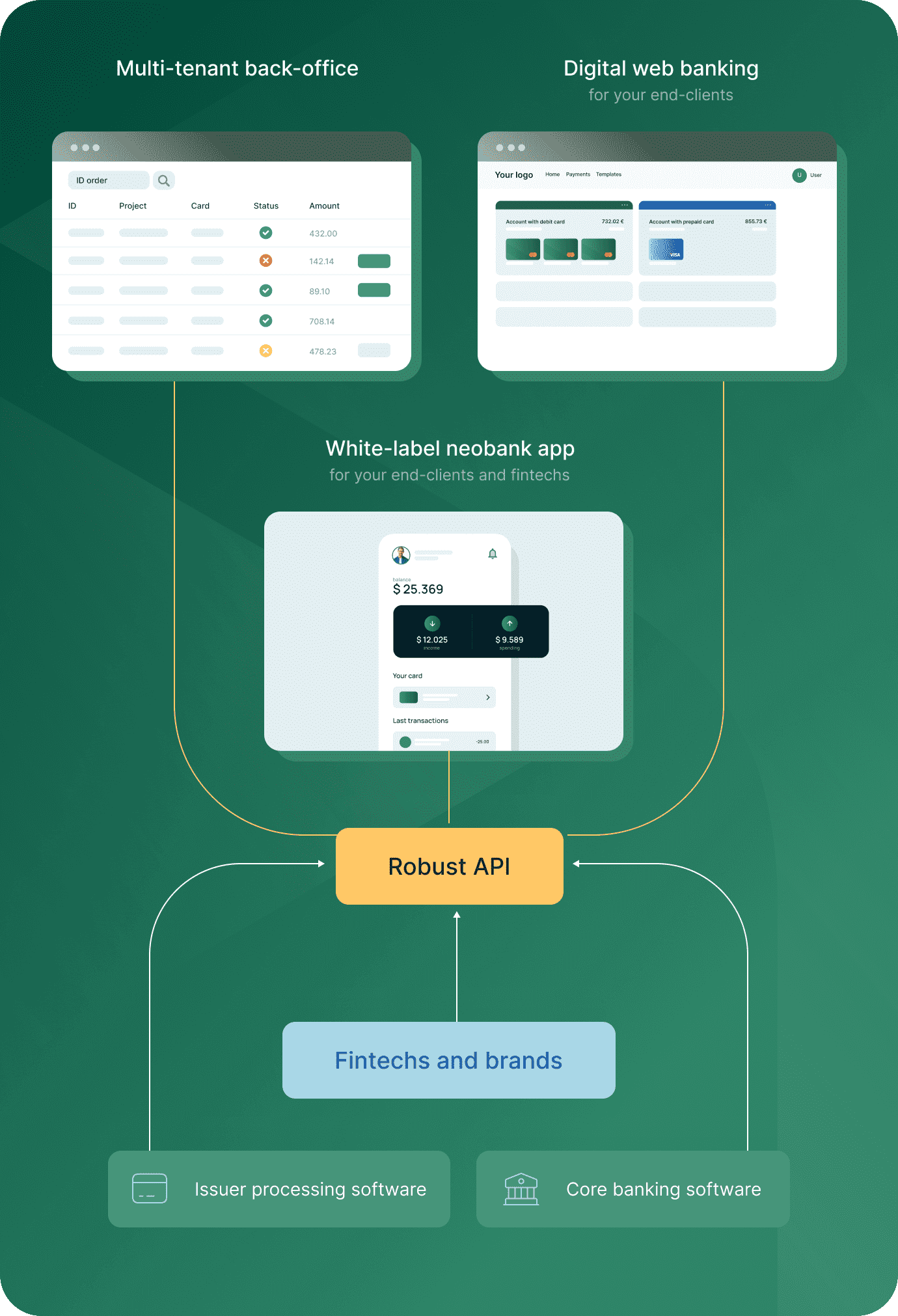 Core banking and issuer processing solutions, a financial license, and Visa or Mastercard certification are necessary to use our software.
Expand your market share with
Retail and business end-clients;
Your own new fintech products;
Large brands interested in white-label card programs;
Neobanks with the need for end-to-end business ground;
Fintechs aimed to enhance their products with embedded finance.
Reach maximum flexibility with
Headless card issuing solutions or their combinations with ready-made white-label apps;
Integration with any core banking and issuer processing software;
On-premises deployment to overcome dependence on SaaS card issuance solution providers.
Book a Demo
Unified API
Use and ensure a powerful API-based fintech foundation Build or enhance your current banking ecosystem and create unique apps for your end-clients using our card issuance platform headless mode.
For your business needs
Provide your fintechs with comprehensive BaaS offerings or just with a unified API infrastructure to build their own independent products.
For fintechs' needs
Unified API capabilities
Use the united interface to integrate and synchronize features and data of different systems for client, account, card, and transaction management.
Internal and external app development
Let your fintechs utilize embedded finance with their unique applications as well as develop business management systems via a single API.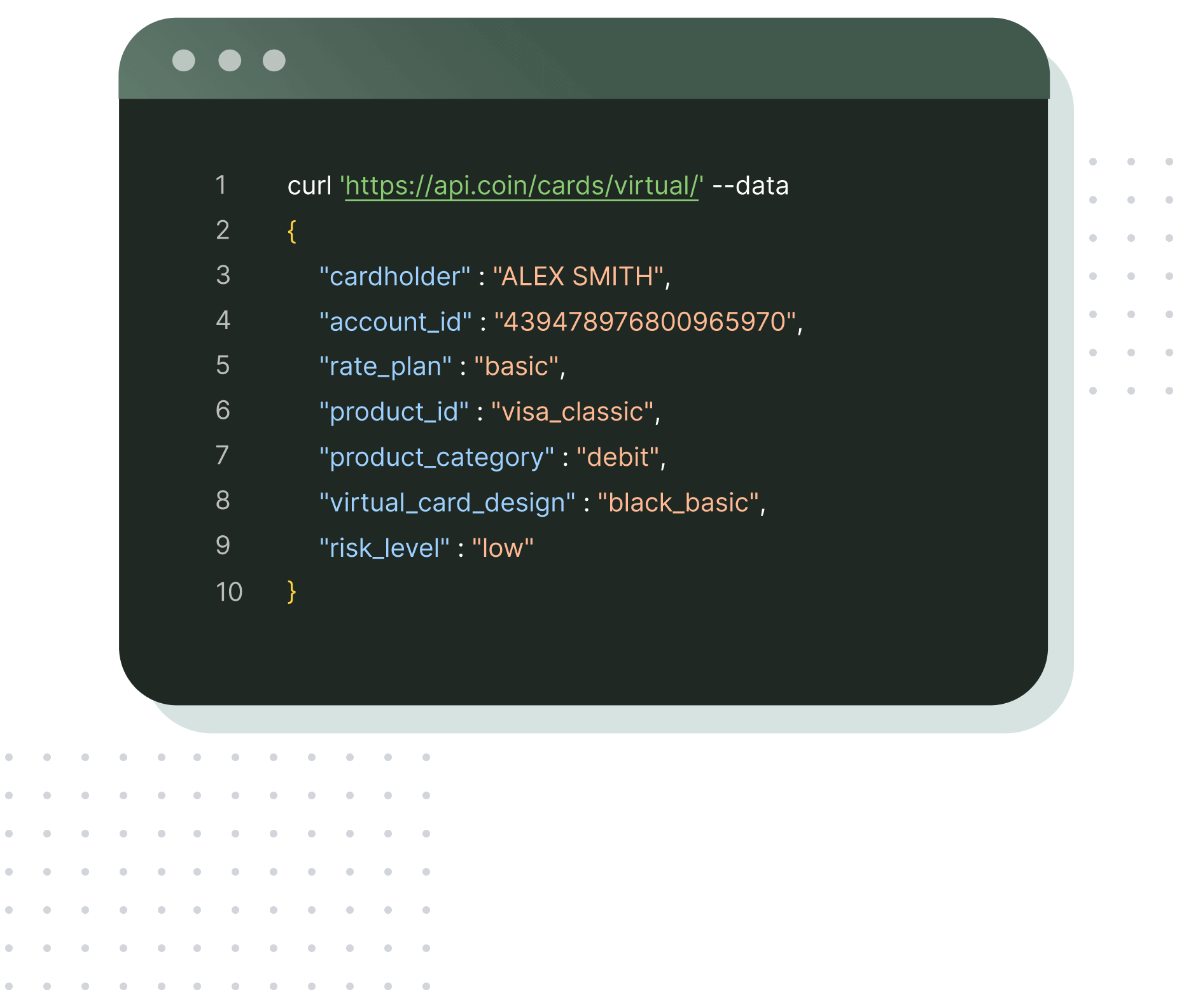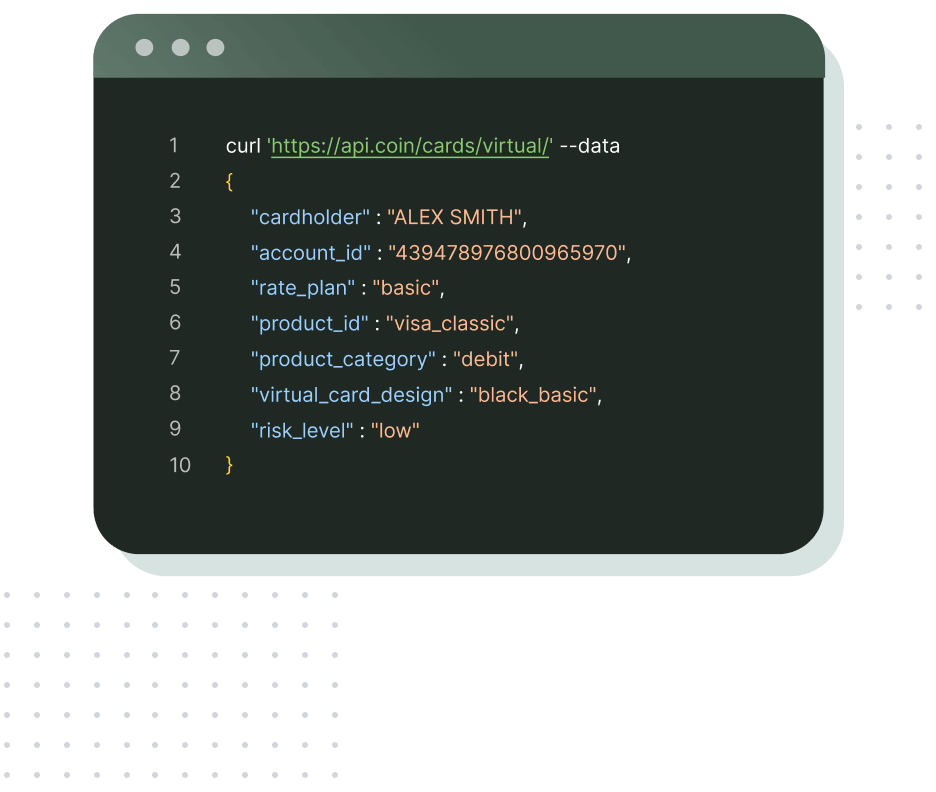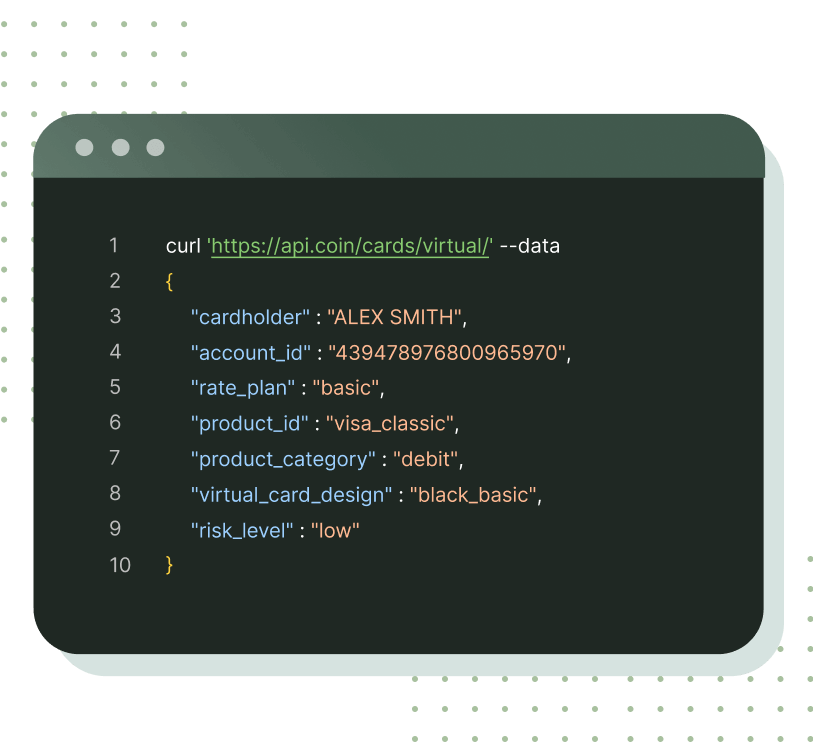 Comprehensive data processing
Furnish the root and branch client information, transaction and acquiring data to create diverse dashboards and analytical systems on their basis.
Core features and modules
Any card scheme
Any money transfer method
Multicurrency
Virtual and physical cards
Debit and prepaid cards
Selected features
Client management
Account management
Card management
Payment management
Card application management
Settlement processing
Authorization processing
Core modules
Apps for end-clients
Check end-clients' capabilities accessible both via API and our white-label apps Neobank app
Provide your end-users with a comprehensive mobile-exclusive neobank application. Offer it as a white-label solution to your connected fintech companies to accelerate their development efforts.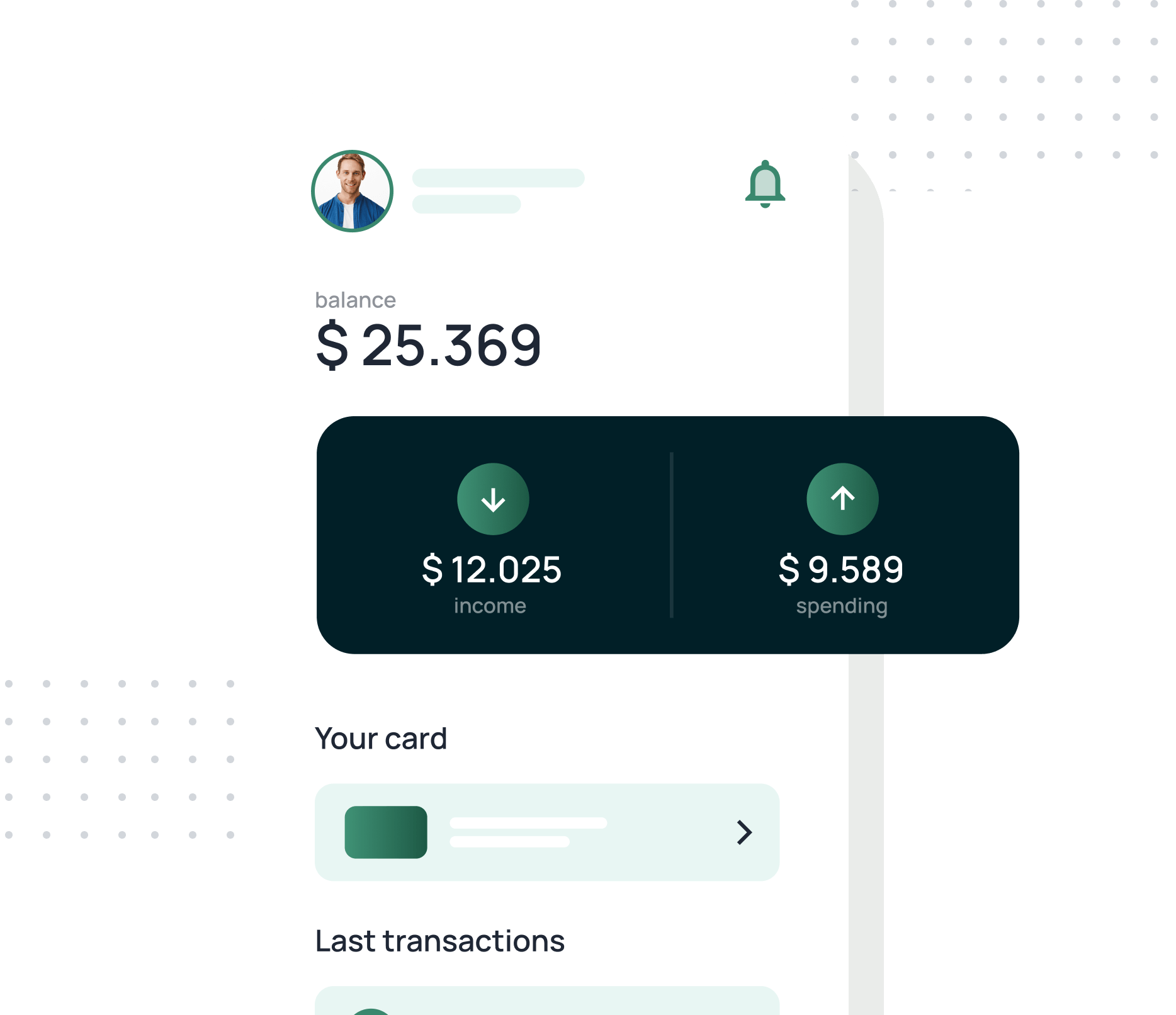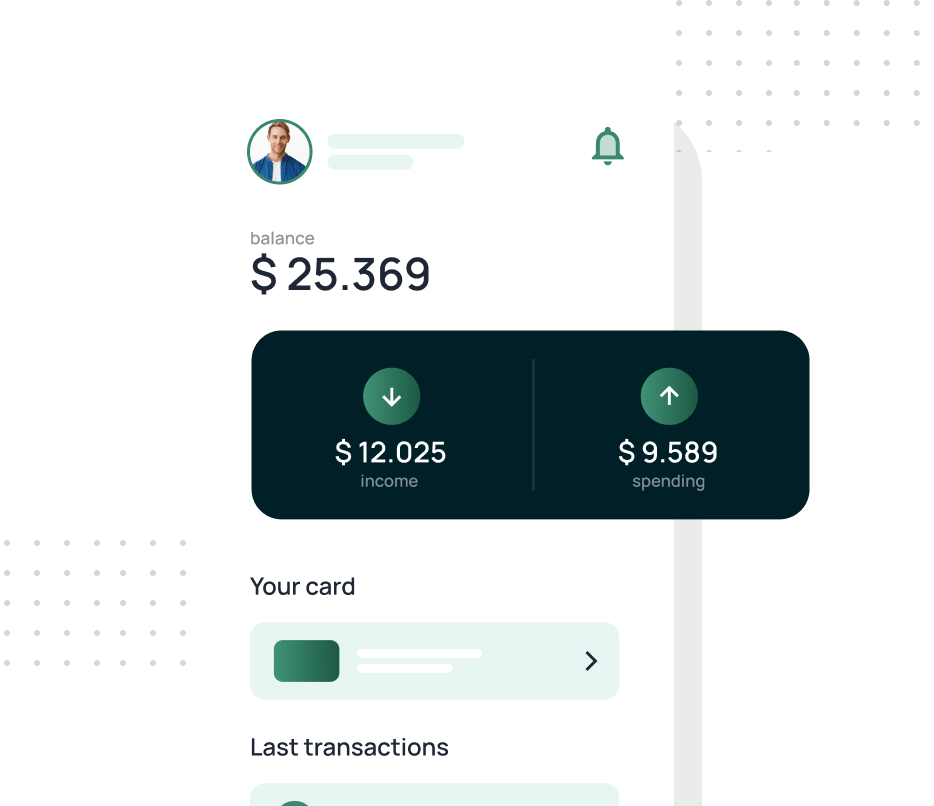 Digital web banking
Cover all your client segments including web users through our ready-made digital banking solution. Use it to showcase product development capabilities with our powerful API to your fintechs.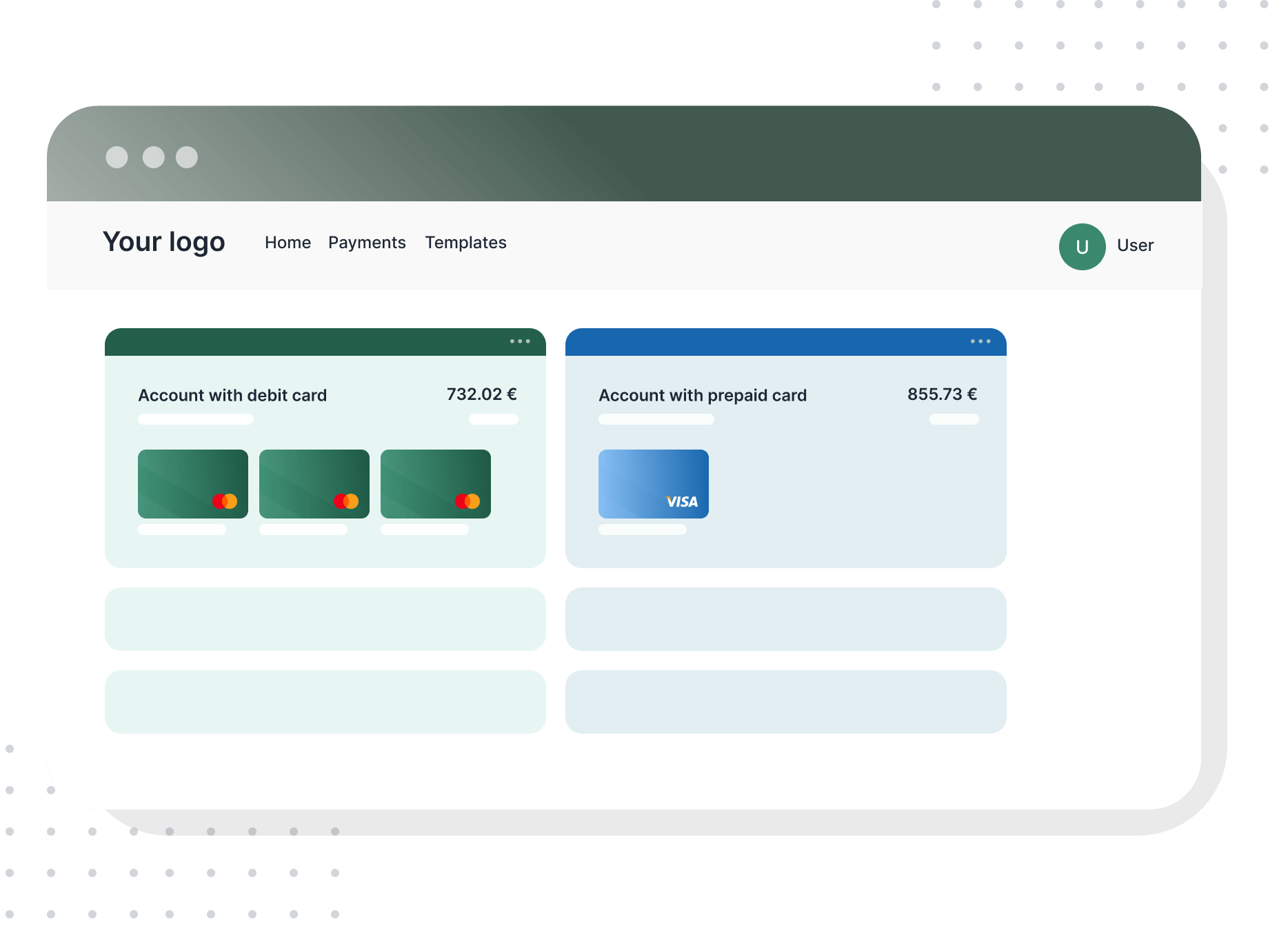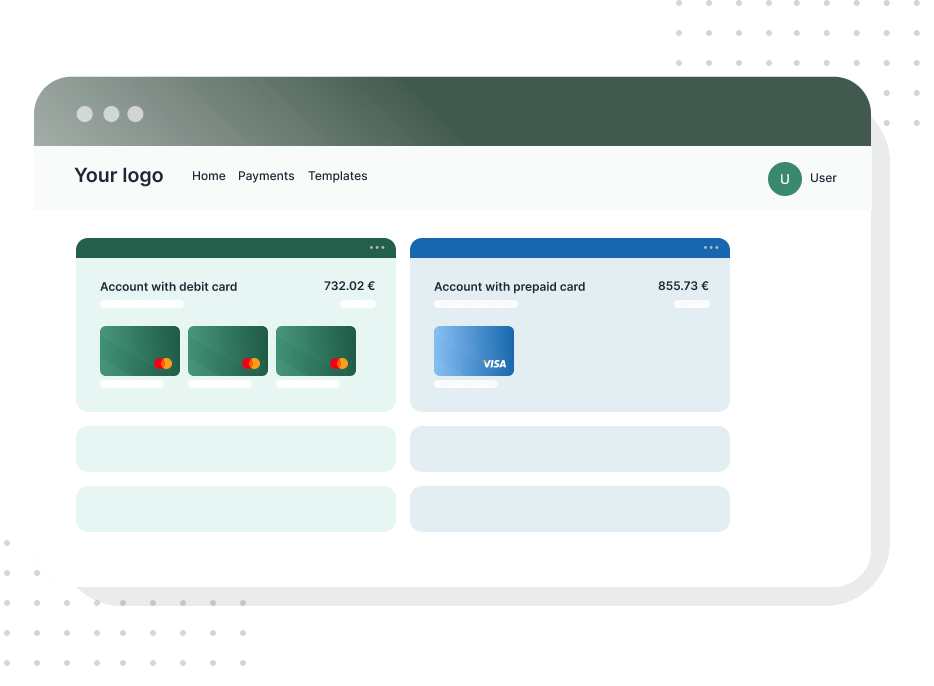 Provide end-clients with everything they love in modern neobanks
Card management
Enable your end-users to:
customize their cards according to their preferences and manage various aspects such as ATM transactions, online purchases, 3-D Secure settings, PIN changes, and more;
issue new virtual cards hands down in real-time;
request physical cards of their choice with convenient doorstep delivery.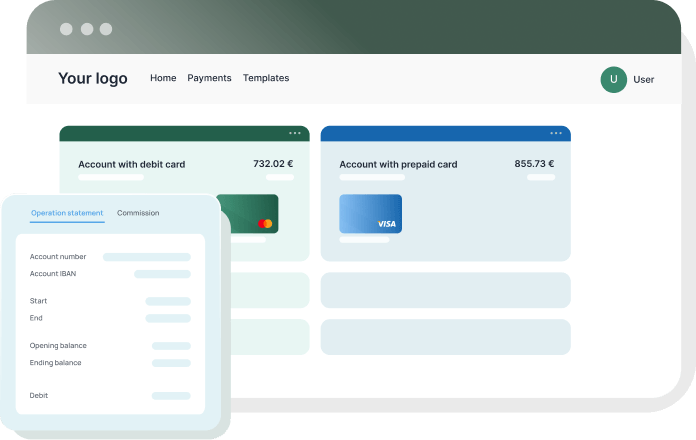 Account management
Enable account holders to:
harness the potential of connecting an unlimited number of cards;
gain access to account balances;
retrieve transaction and commission statements;
review authorized and confirmed transactions;
distinguish between available and blocked balances.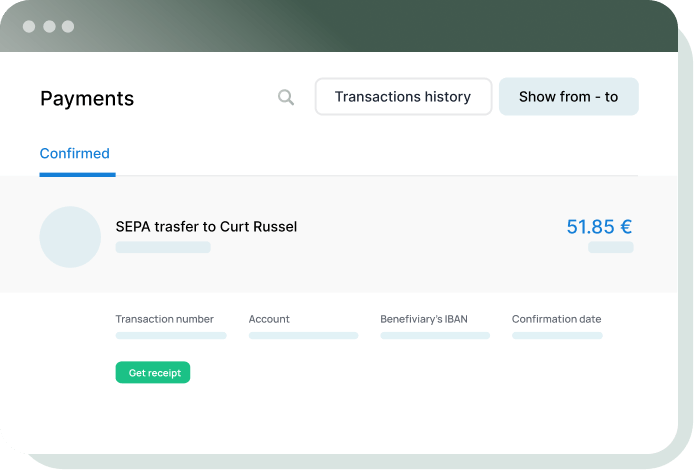 Ensure single functionality for retail and business clients
Money transfers and payments
Grant cardholders the freedom to:
seamlessly transfer funds between their accounts and cards;
initiate payments to any bank;
conveniently top up their accounts through AFT;
use payment templates with scheduling options.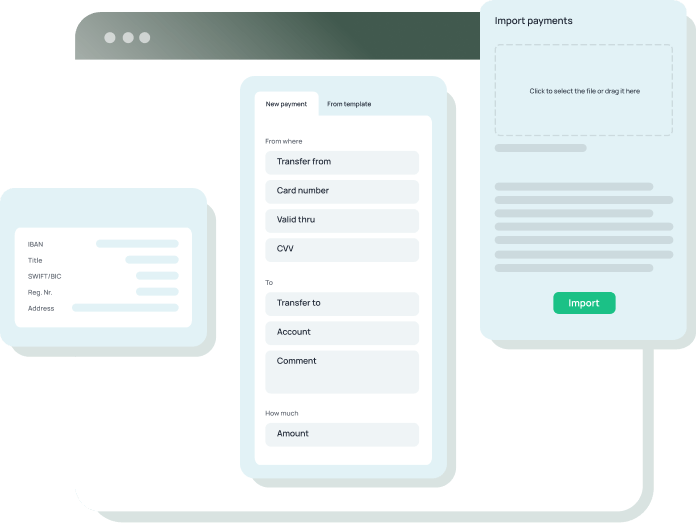 Simple business operations
Broaden the horizons of your corporate end-clients and merchants by providing them with:
extensive account statements;
a two-stage payment processing system;
batch payouts;
effortless integration with third-party software for automated transfers.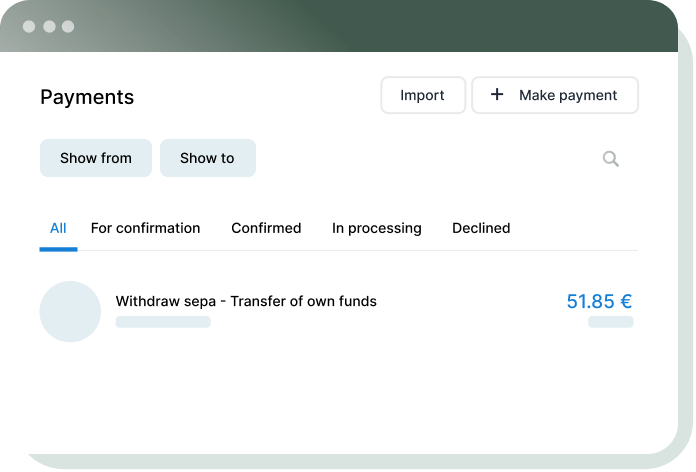 Personal finances
Extend wealth management resources of your retail end-clients, equipping them with tools for monitoring investments and devising strategies for financial growth. Furthermore, deliver budgeting assistance, expense tracking capabilities, and tools to establish financial objectives.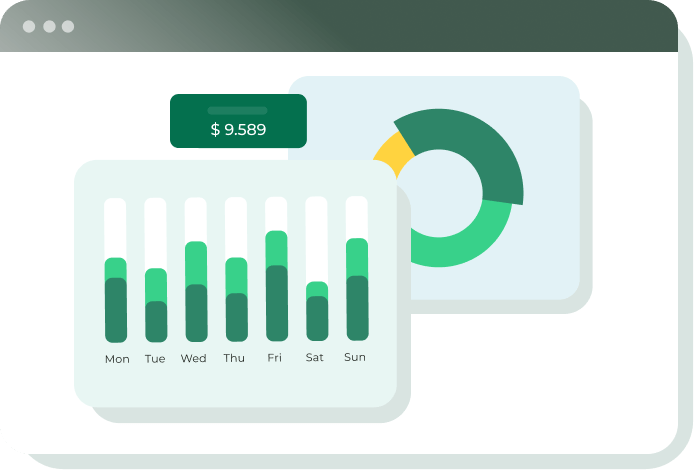 back-office
Get a single digital suite for partner and banking operation management Use our system flexibly
Apply it for serving your end-clients, fintechs and their clients, or combine both directions. No matter whether you provide card issuing services for retail, business clients, or merchants.
Involve all your departments
Ensure all the necessary functionality for your KYC/AML, customer support, financial, and tech teams in a single system, uniting core banking, issuing processing, and CRM features.
Integrate with third-party services
Aggregate all your business operations in a single interface. Connect your external KYC onboarding, fraud prevention, and customer support tools.
Set up and automate relations with fintechs
Multi-tenant fintech management
Initiate and connect your own projects and onboard fintechs like a clockwork. Configure available products, commissions, and essential data seamlessly.
Access your fintechs' client and transaction information to streamline your Banking-as-a-Service (BaaS) offerings.
Craft customized contracts and terms for each onntected company with automatically generated invoices, simplifying your financial interactions with interconnected fintechs.
Keep a close eye on statistics and export comprehensive reports detailing all forms of fintech activities and associated commissions.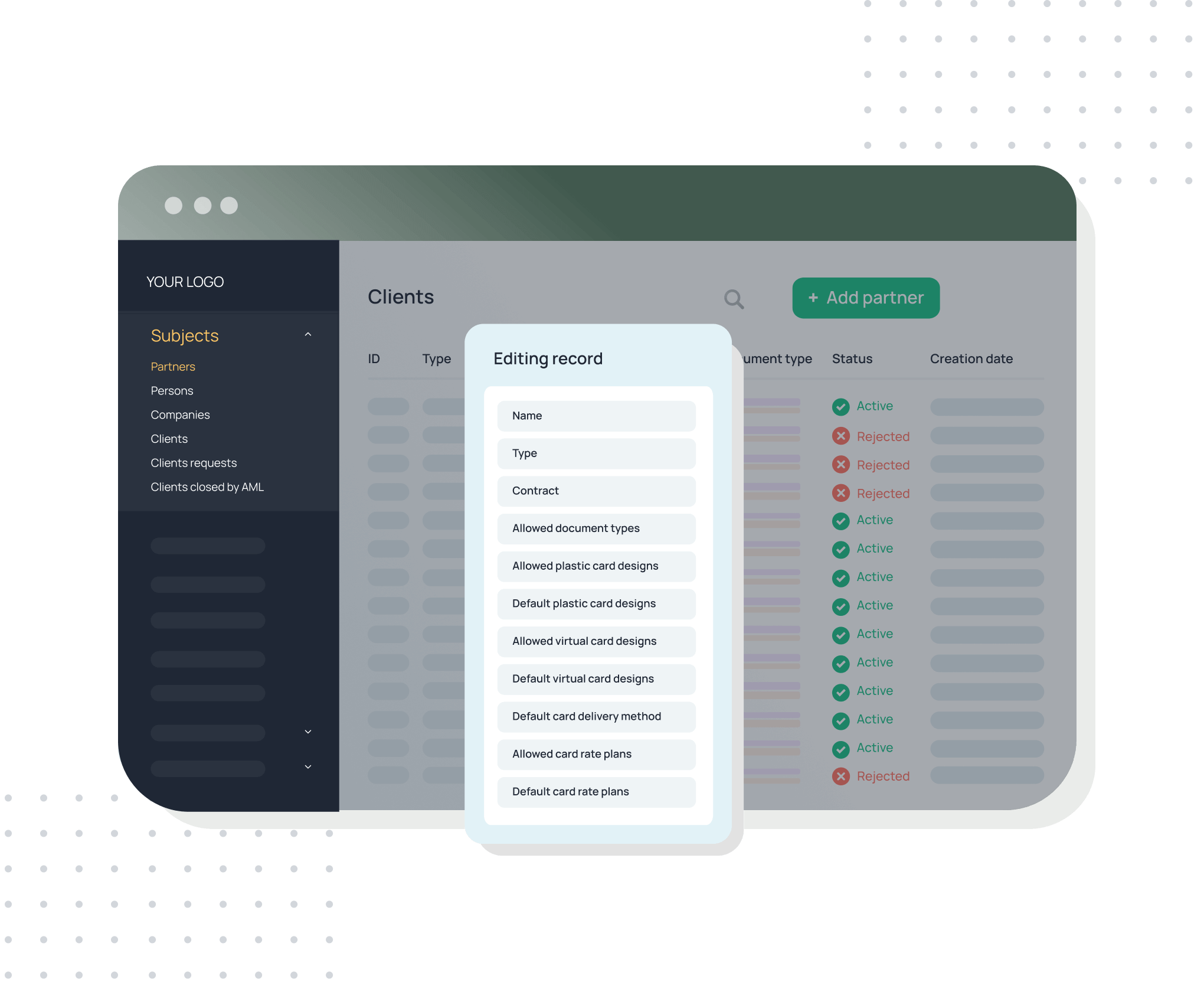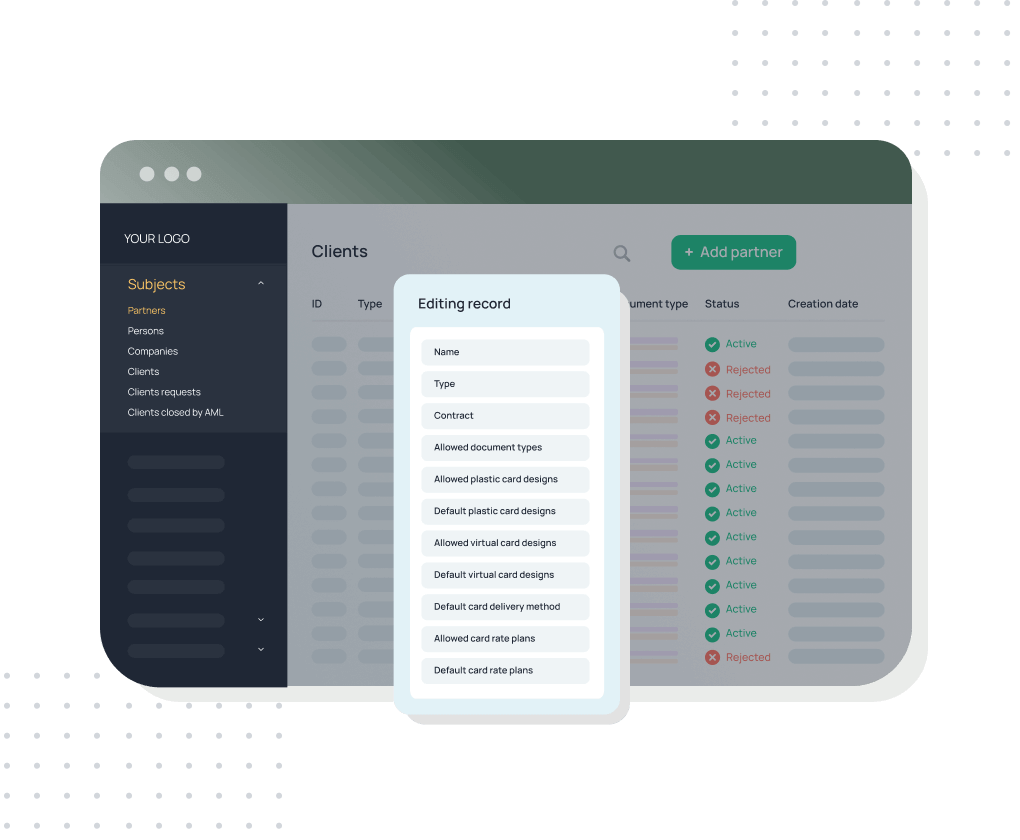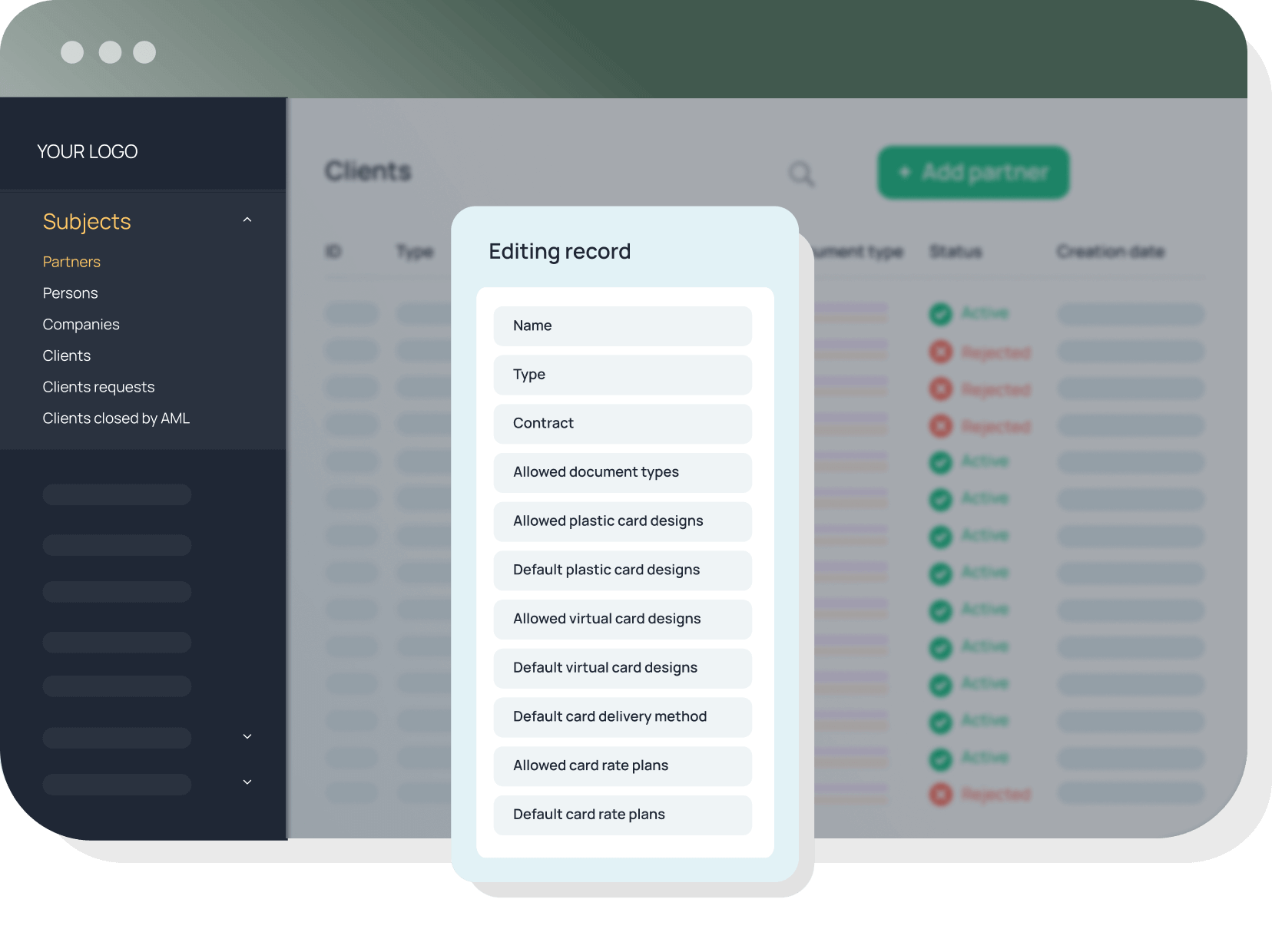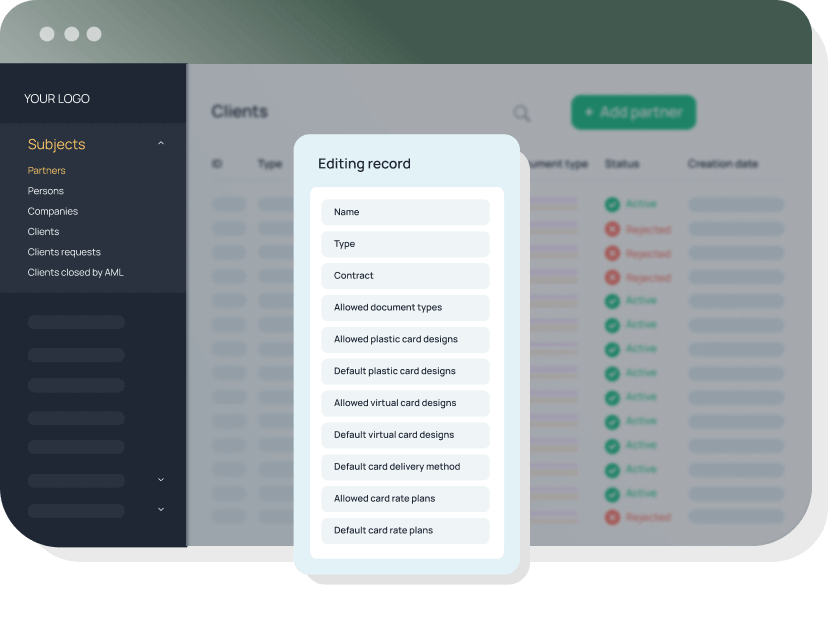 Use all the features available with unified API through a user-friendly interface
Client management
Create, update, deactivate, and reopen end-client profiles.
Handle and process KYC data during the onboarding process.
Establish AML terms, and receive automated alerts for rules violation.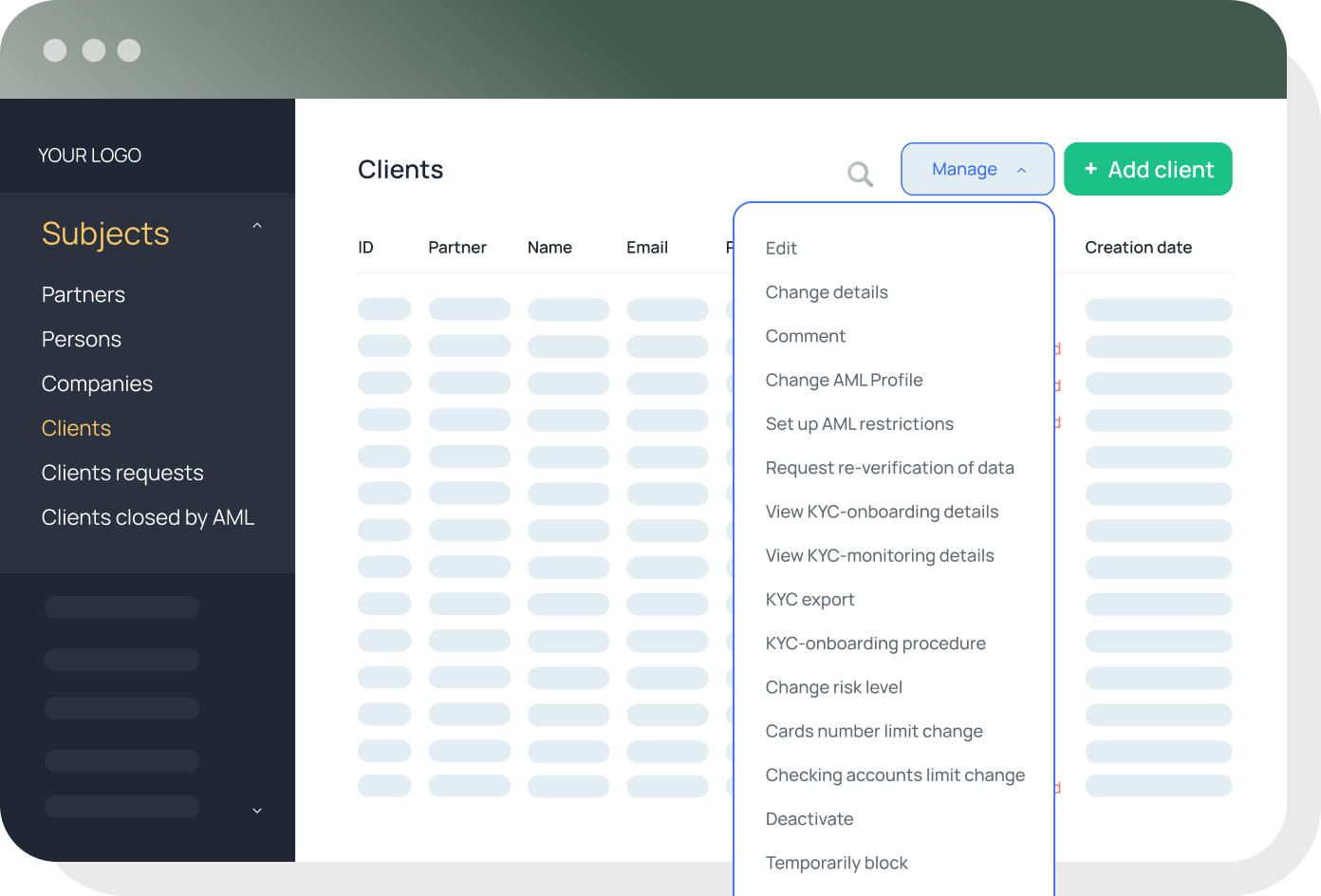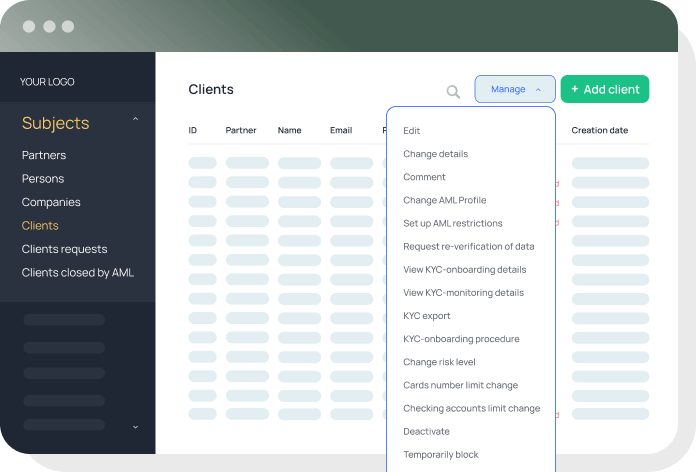 Account management
Establish and maintain client accounts, including updating, deactivating, and archiving.
Specify the preferred currency for client accounts.
Provide connections between client accounts and associated cards.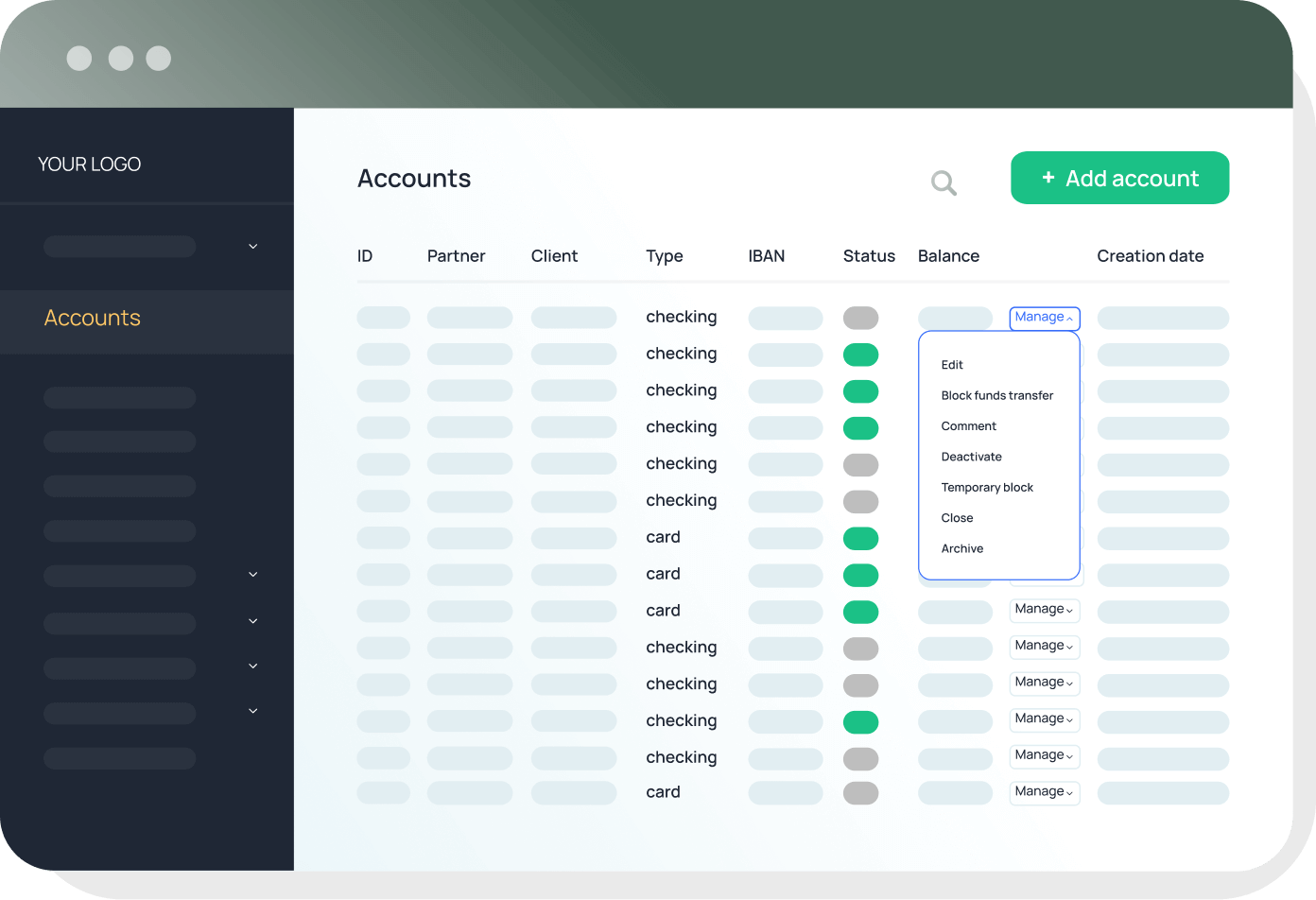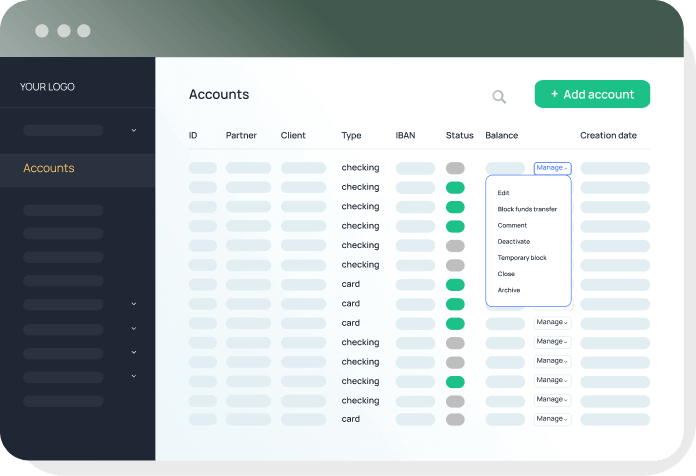 Card management
Customize and generate new branded debit cards.
Fine-tune card settings.
Establish rate plans and rule configurations for cards.
Perform card actions like activation, blocking, tokenization, and more.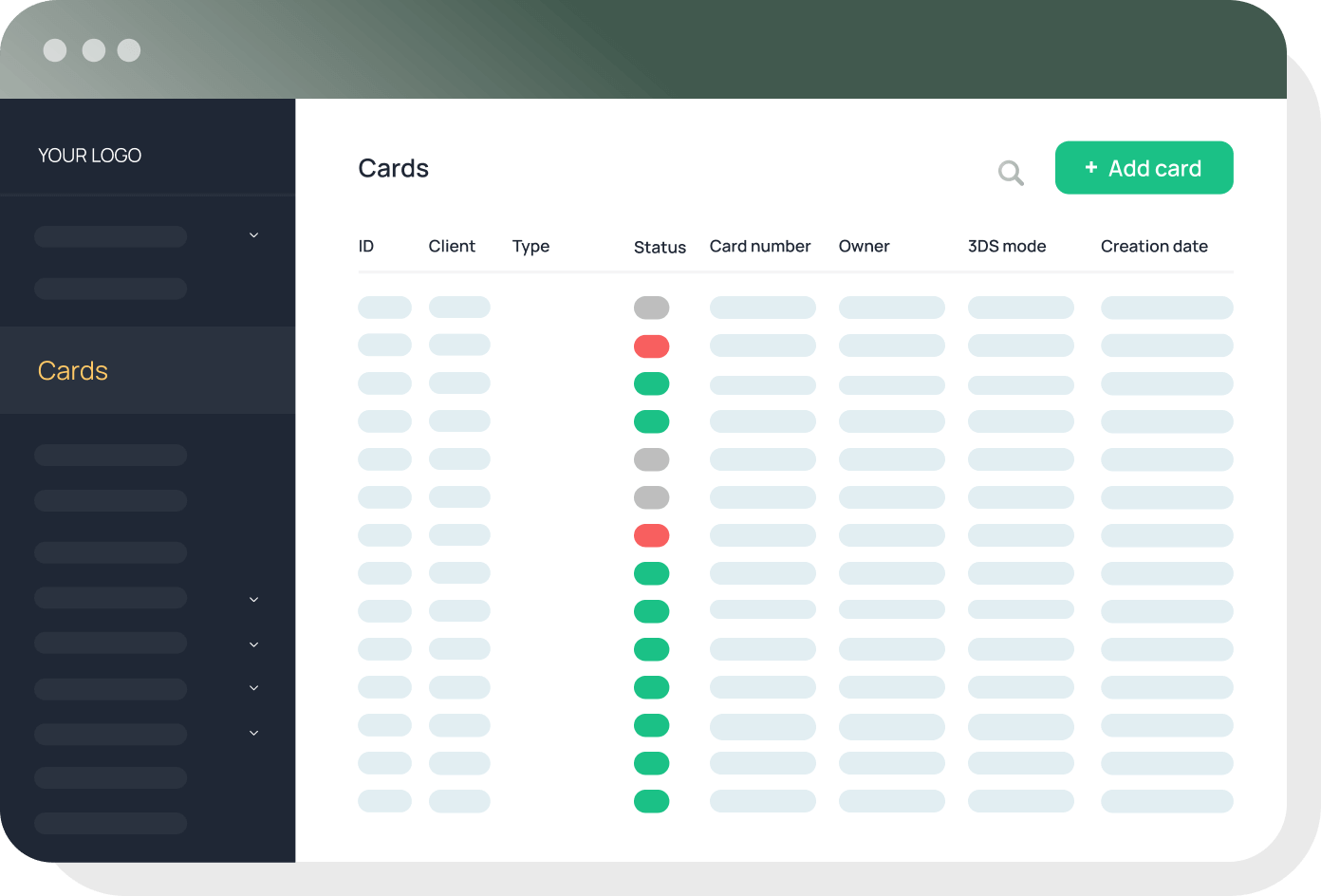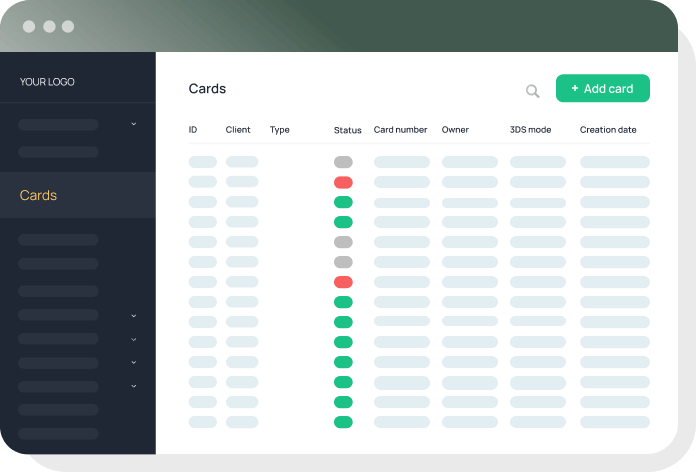 Document management
Handle various financial transactions, such as withdrawals, and transfers between accounts and cards.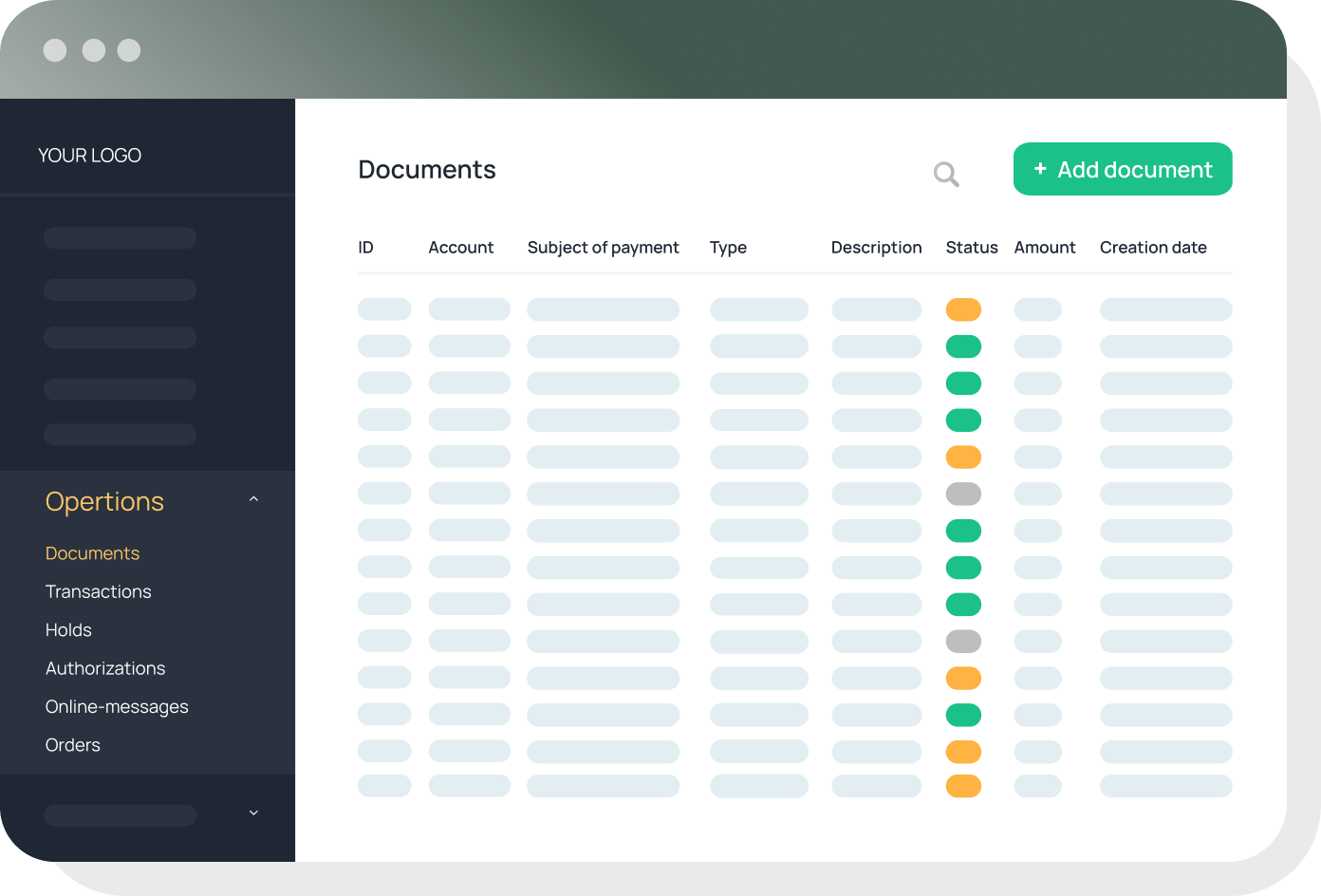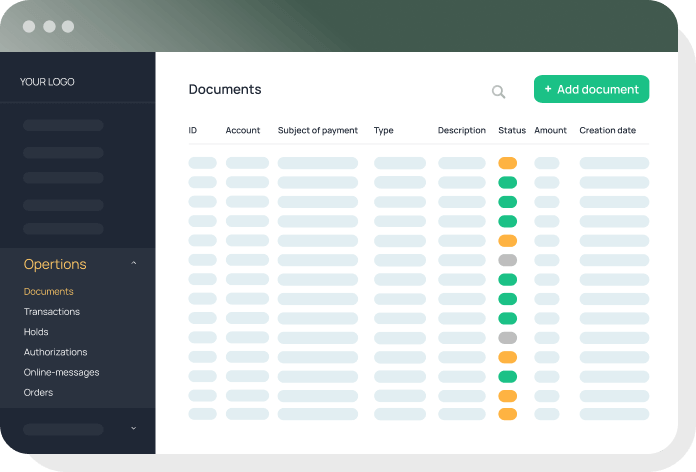 Transaction management
Manage transaction types and all accompanying data comprehensively, covering card clearing, SWIFT/SEPA transfers, and more.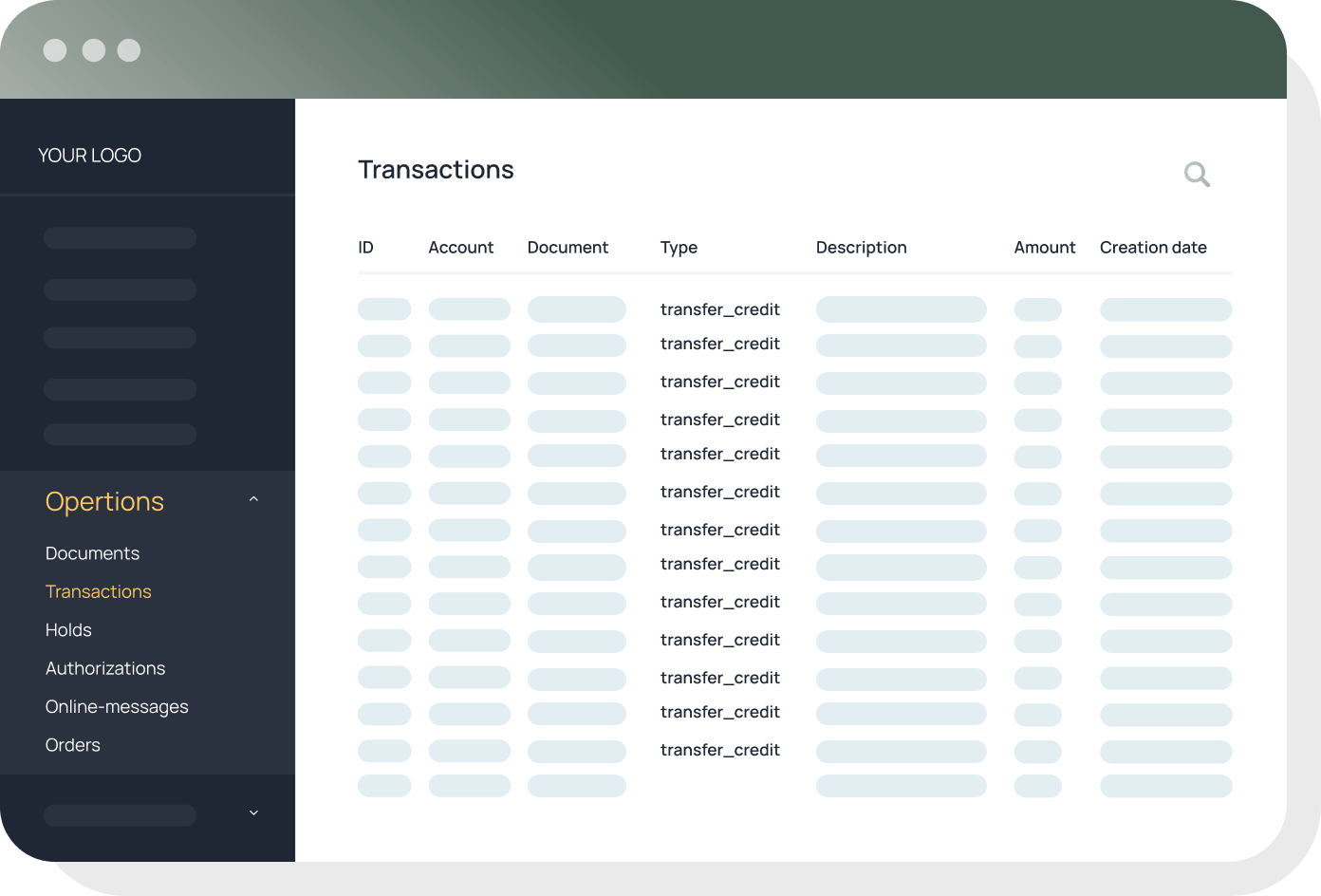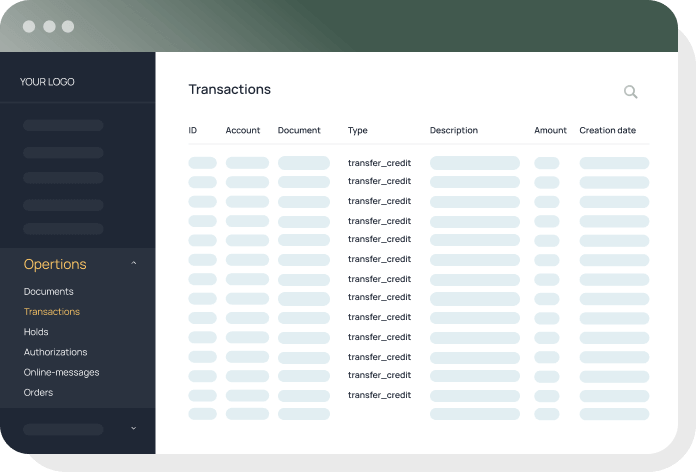 Card application management
Manage client requests for new virtual and physical white-label debit cards.
Oversee payment card issuance and delivery.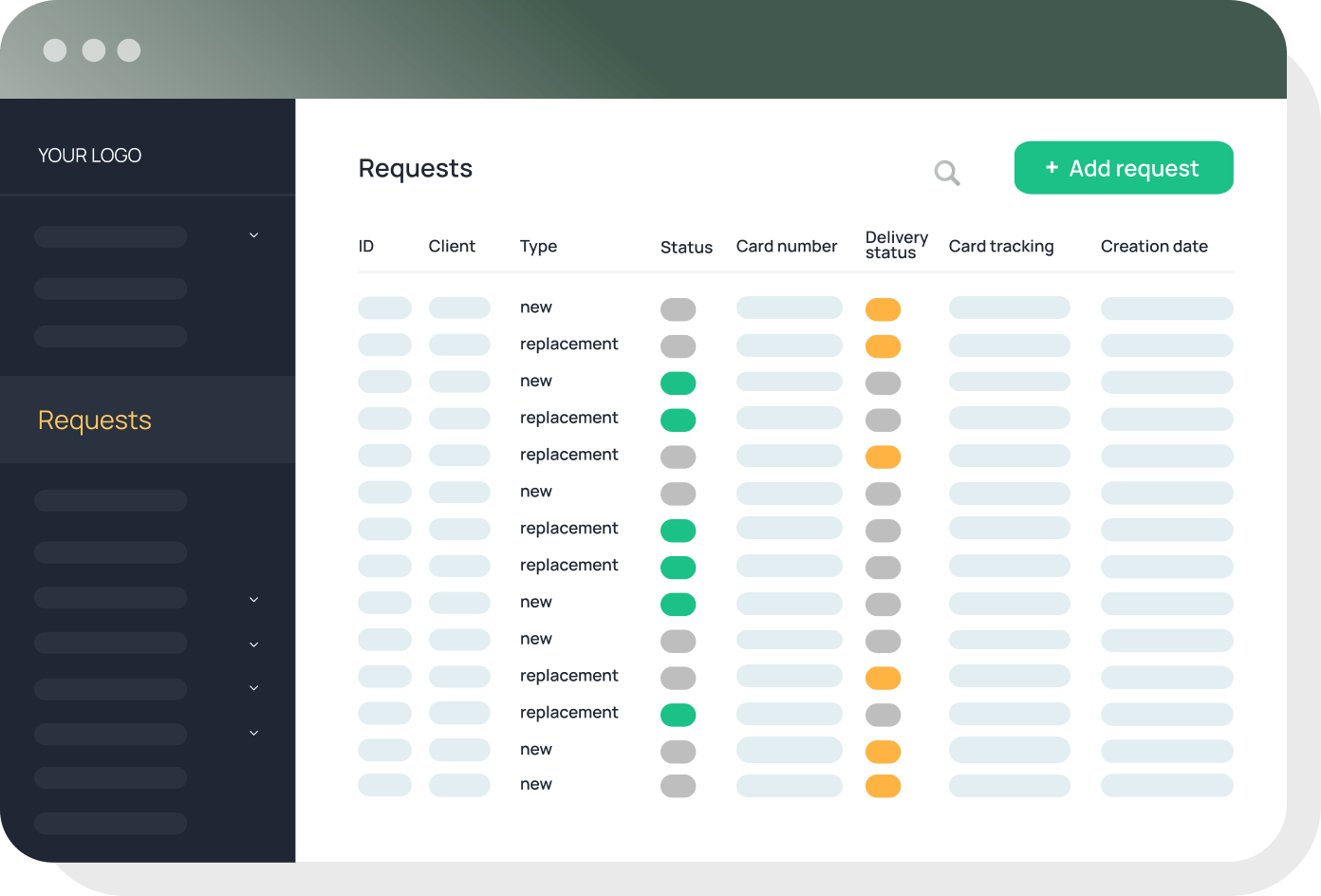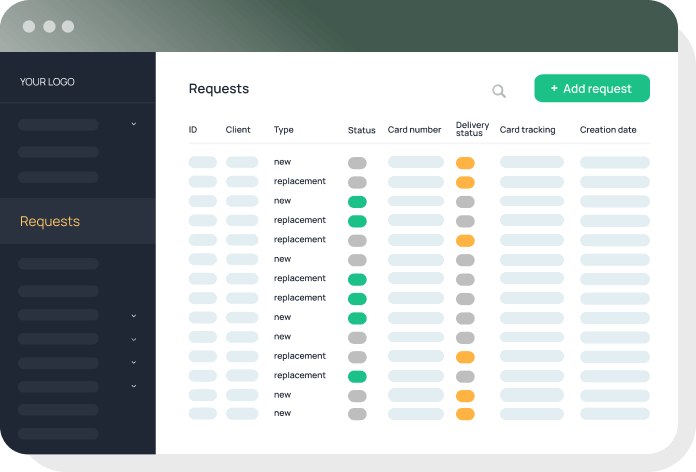 Acquiring online messages
Receive real-time notifications regarding debit transactions from acquiring banks.
Access detailed information about both acquirer banks and transaction specifics.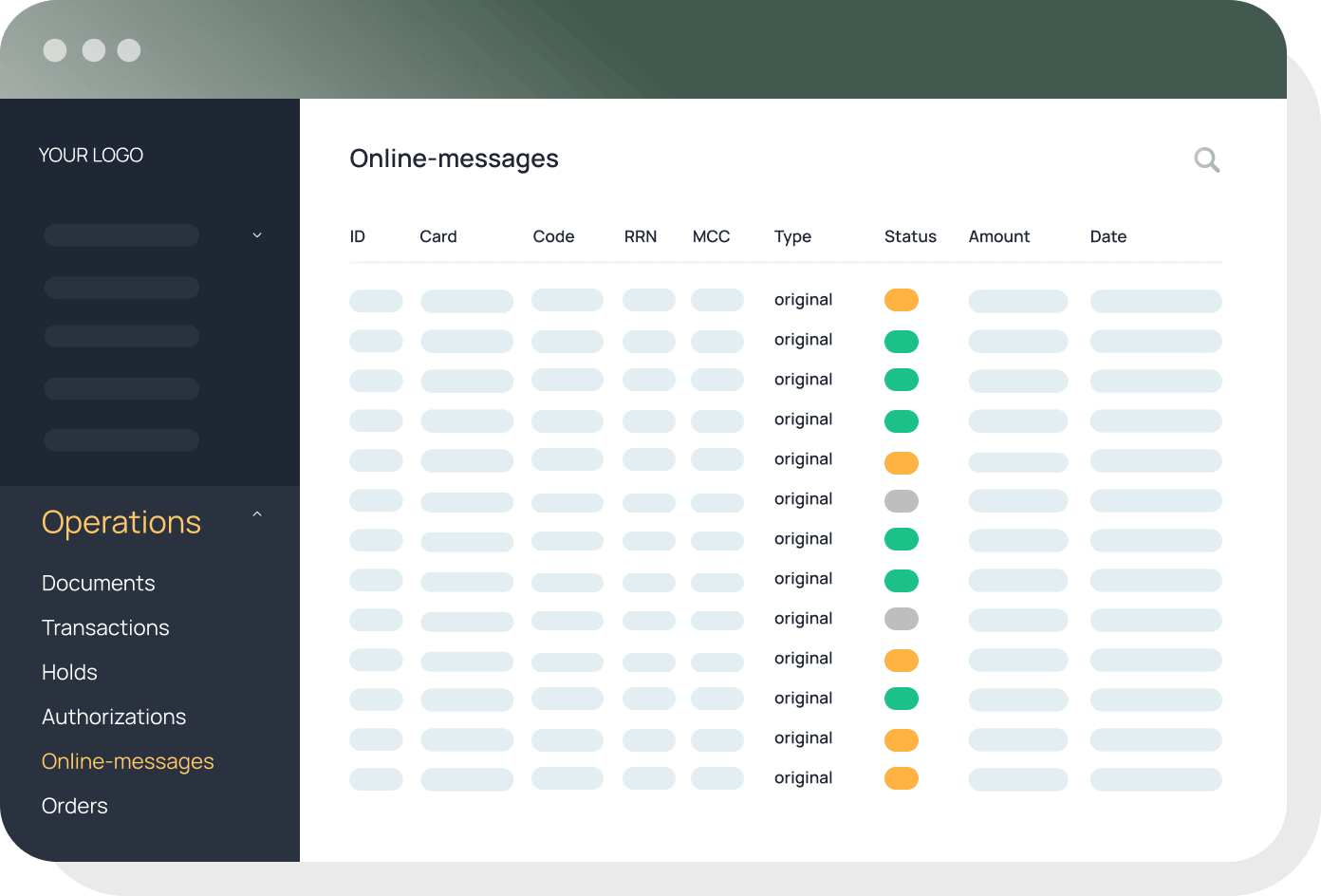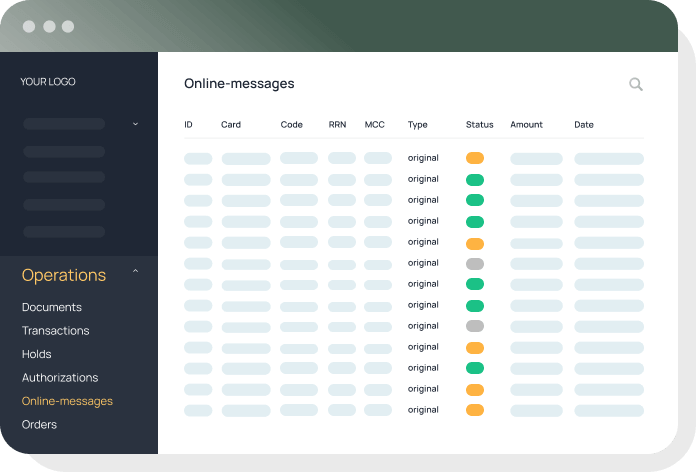 Authorization processing
Maintain a comprehensive record of all authorized transactions retained by merchants.
Retrieve up-to-date information on available and blocked customer balances.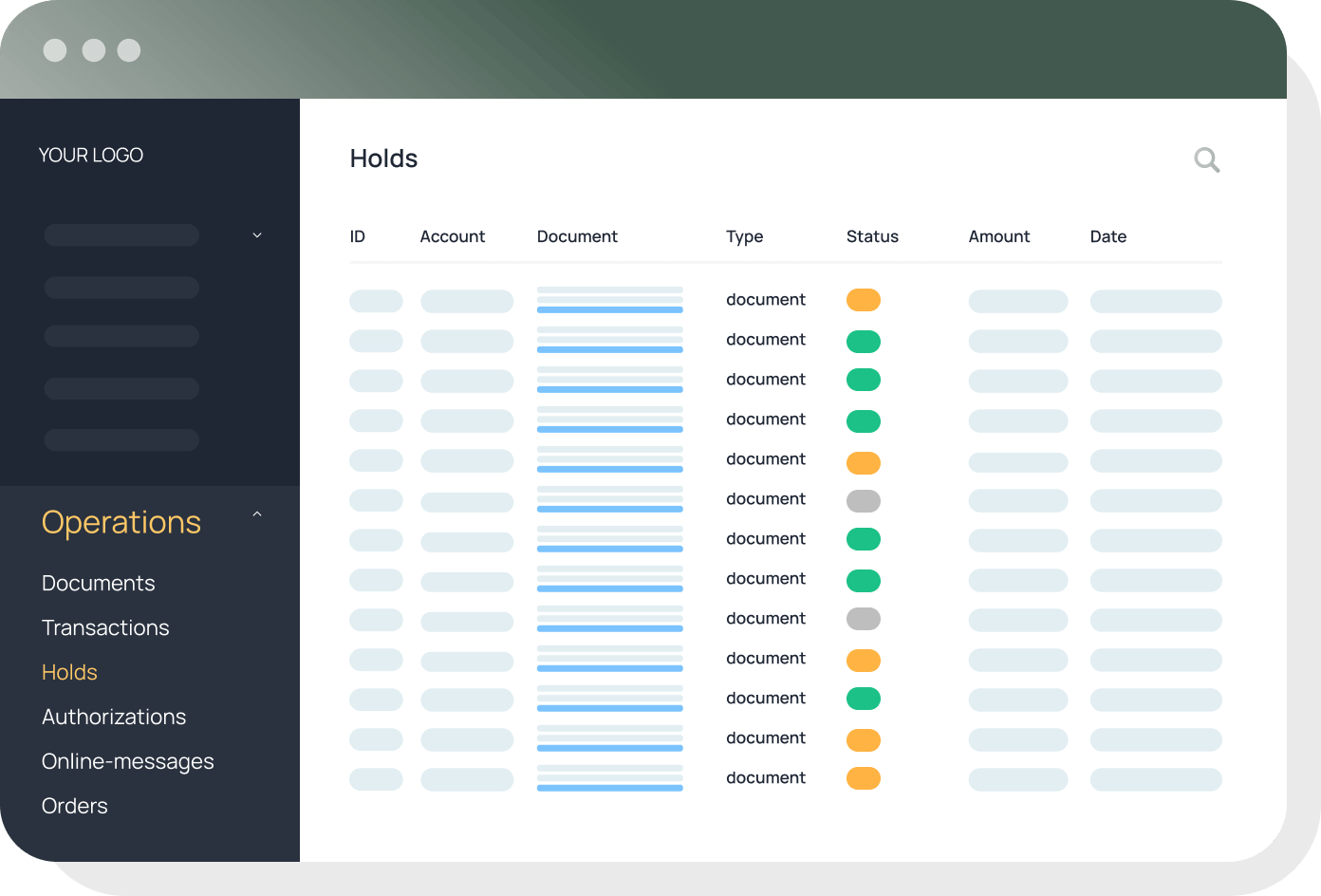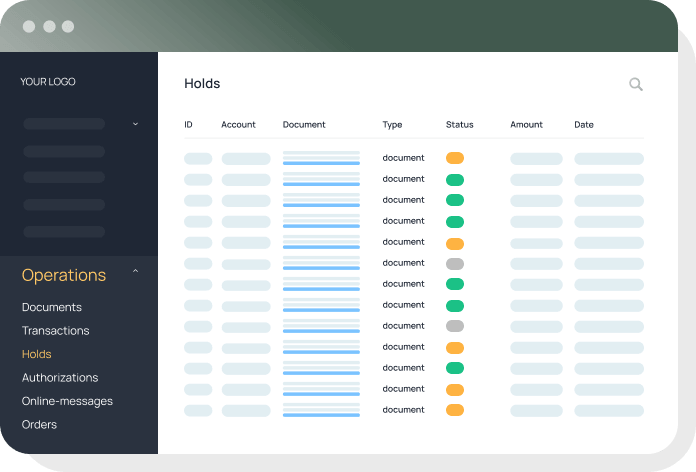 Manage your product end-users and employees with our ERP-like system
App user management
Enable your end-clients to access the neobank app or digital banking platform either manually or through automated fast onboarding. Efficiently supervise users and their respective functionalities within the apps via a corresponding back-office section.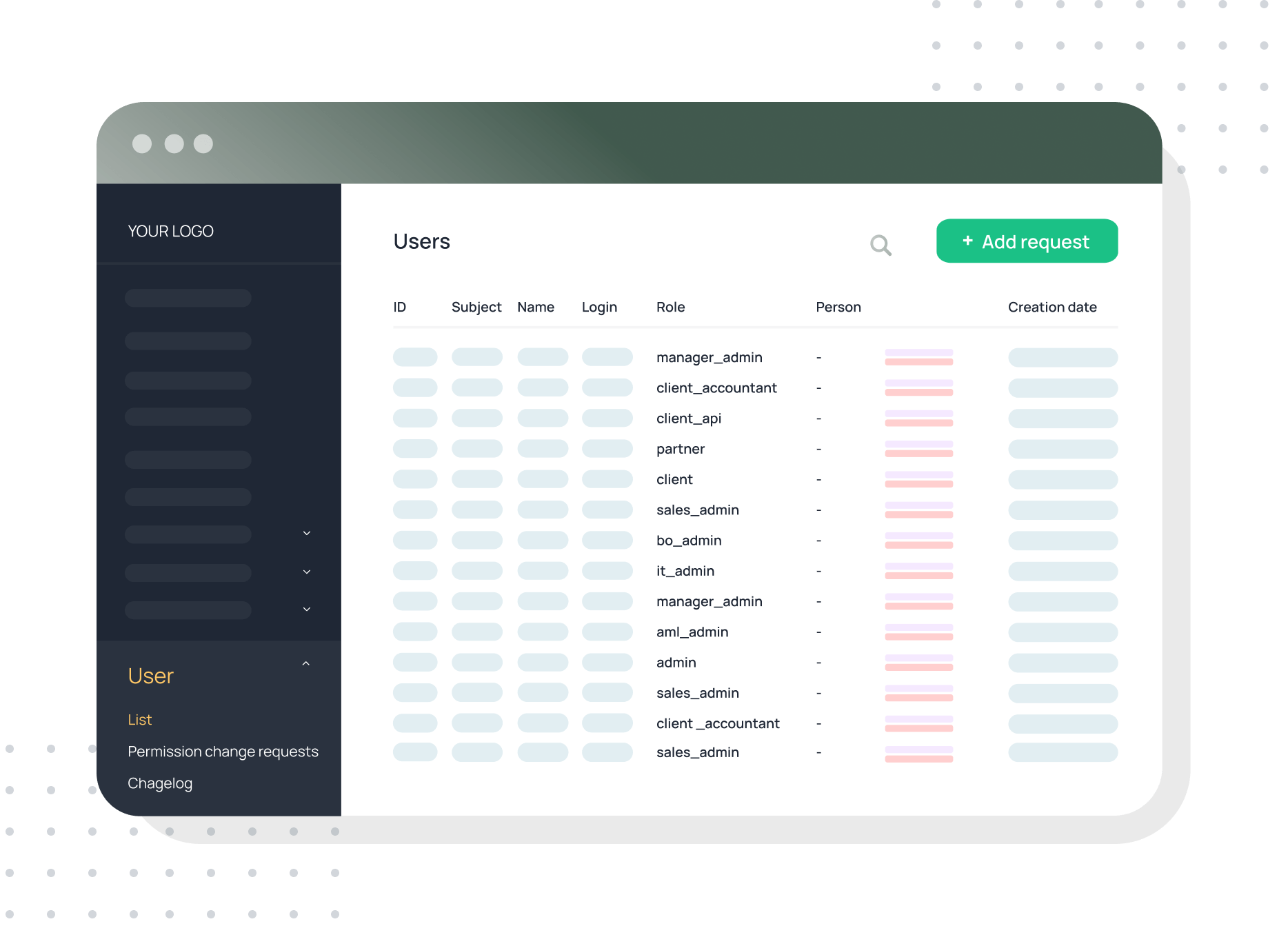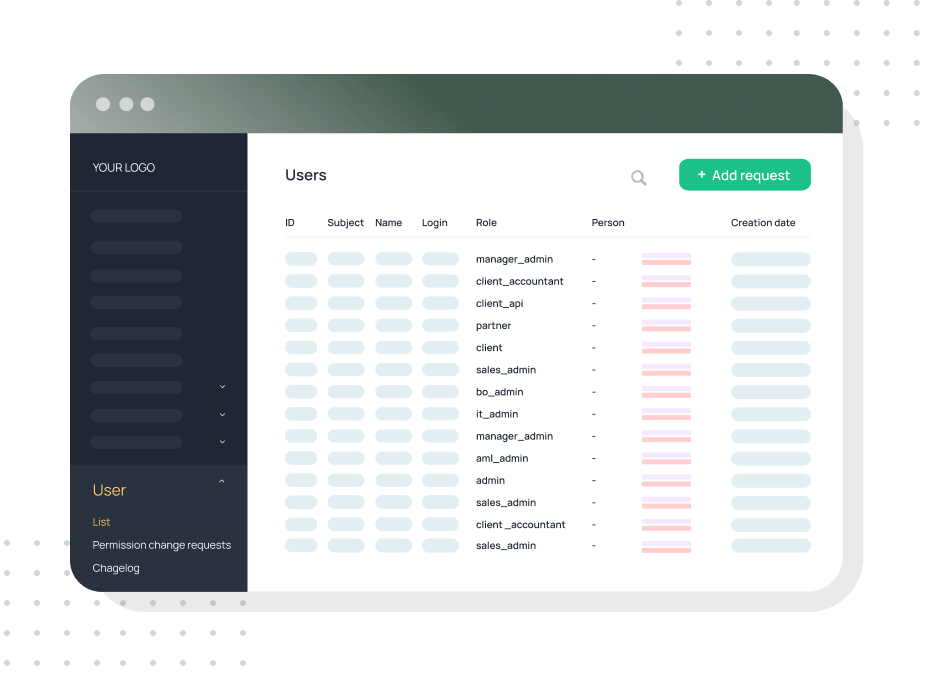 Internal team management
Establish custom permissions for various departments and their team members through our role management system. Streamline tasks for your technical team with the aid of change logs, connector management interfaces, and additional tools.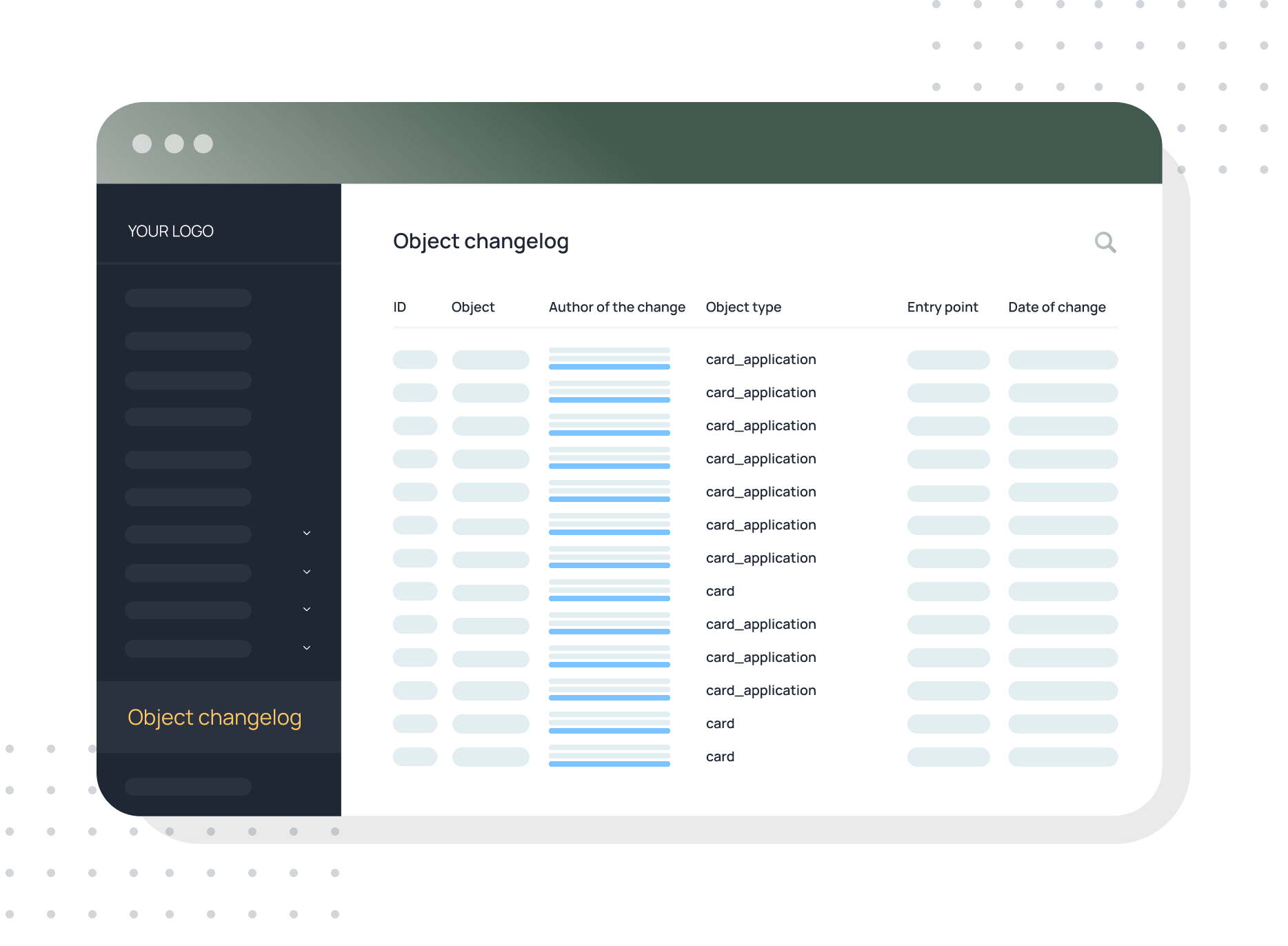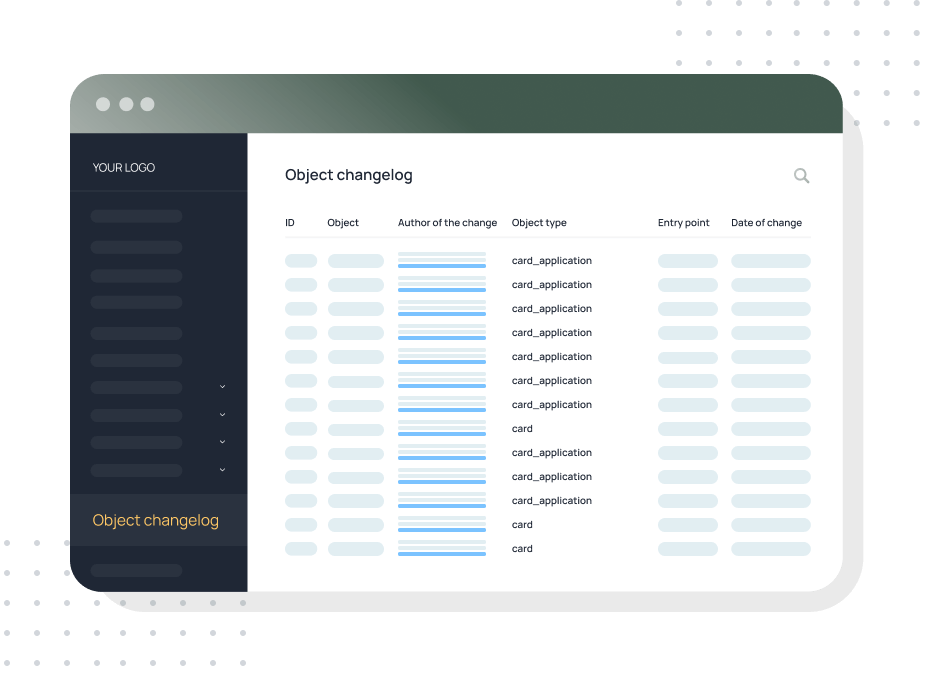 Receive complete data about all operations
Analytical reports
Supervise day-to-day operations, track transaction volumes and values across all categories, assess end-client and fintech commissions, streamline reconciliation procedures, along with other routine tasks for your financial and customer support departments.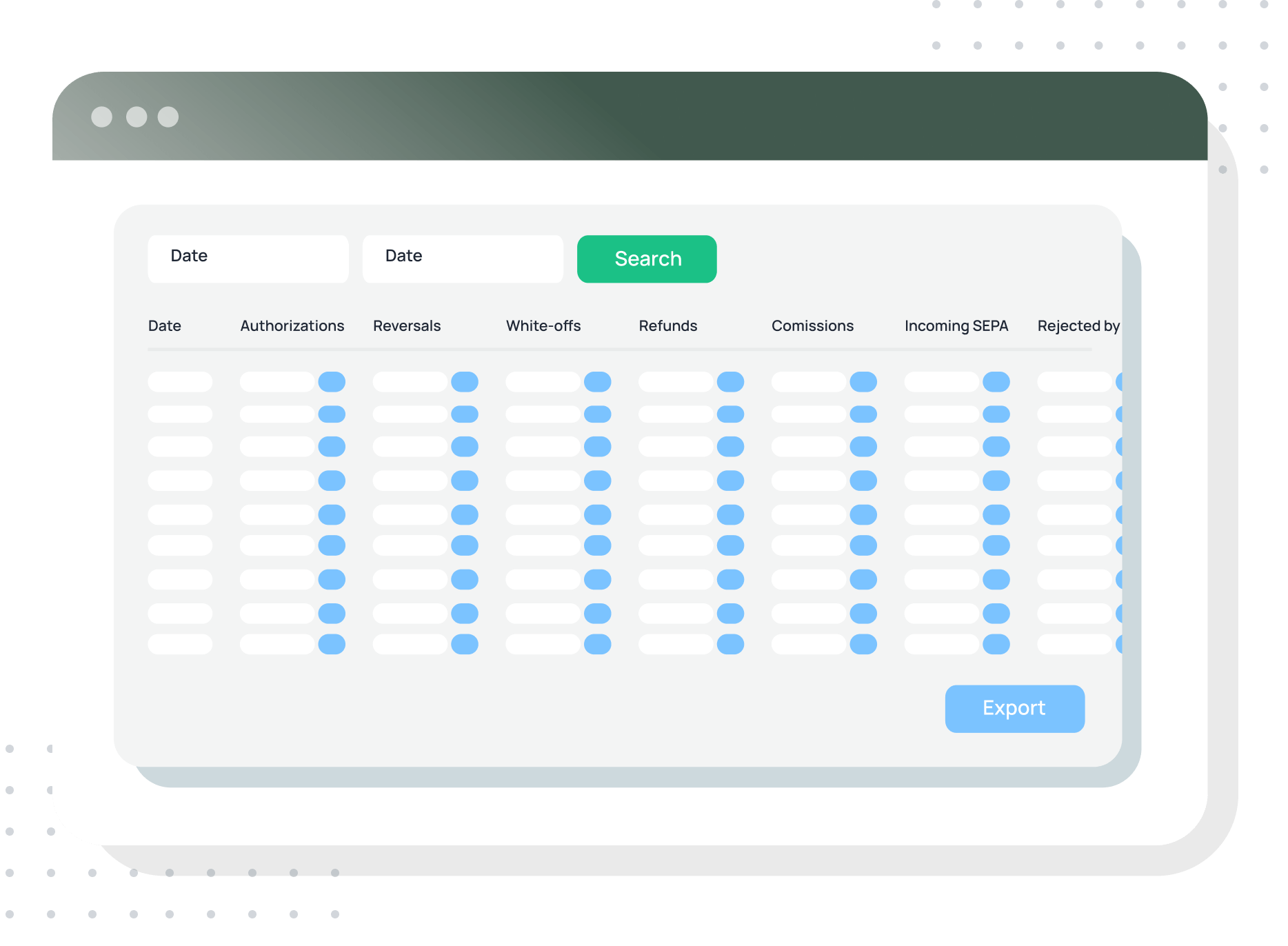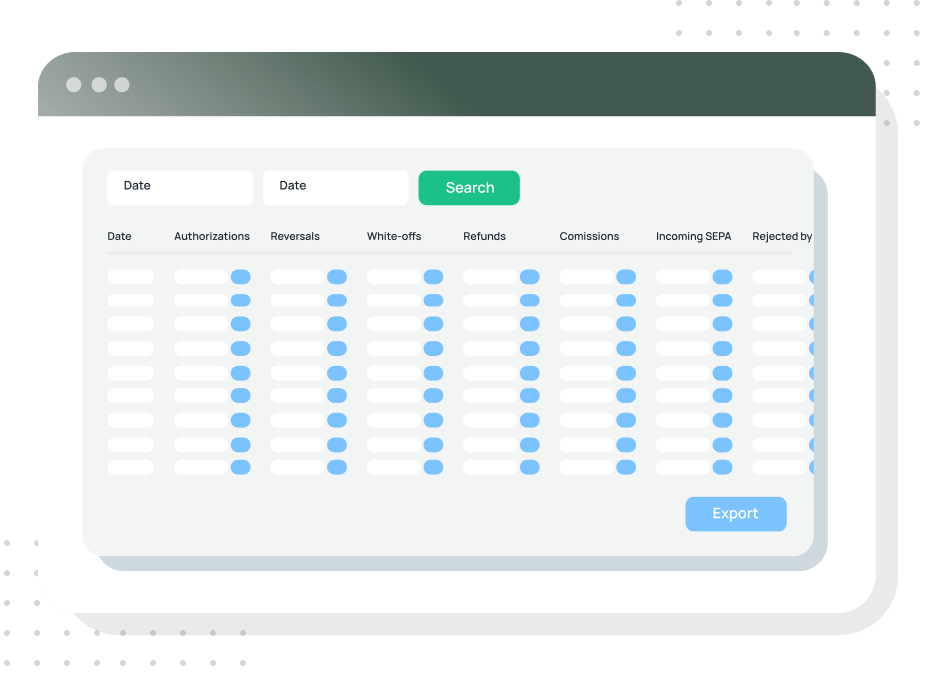 Get turnkey support in your project launch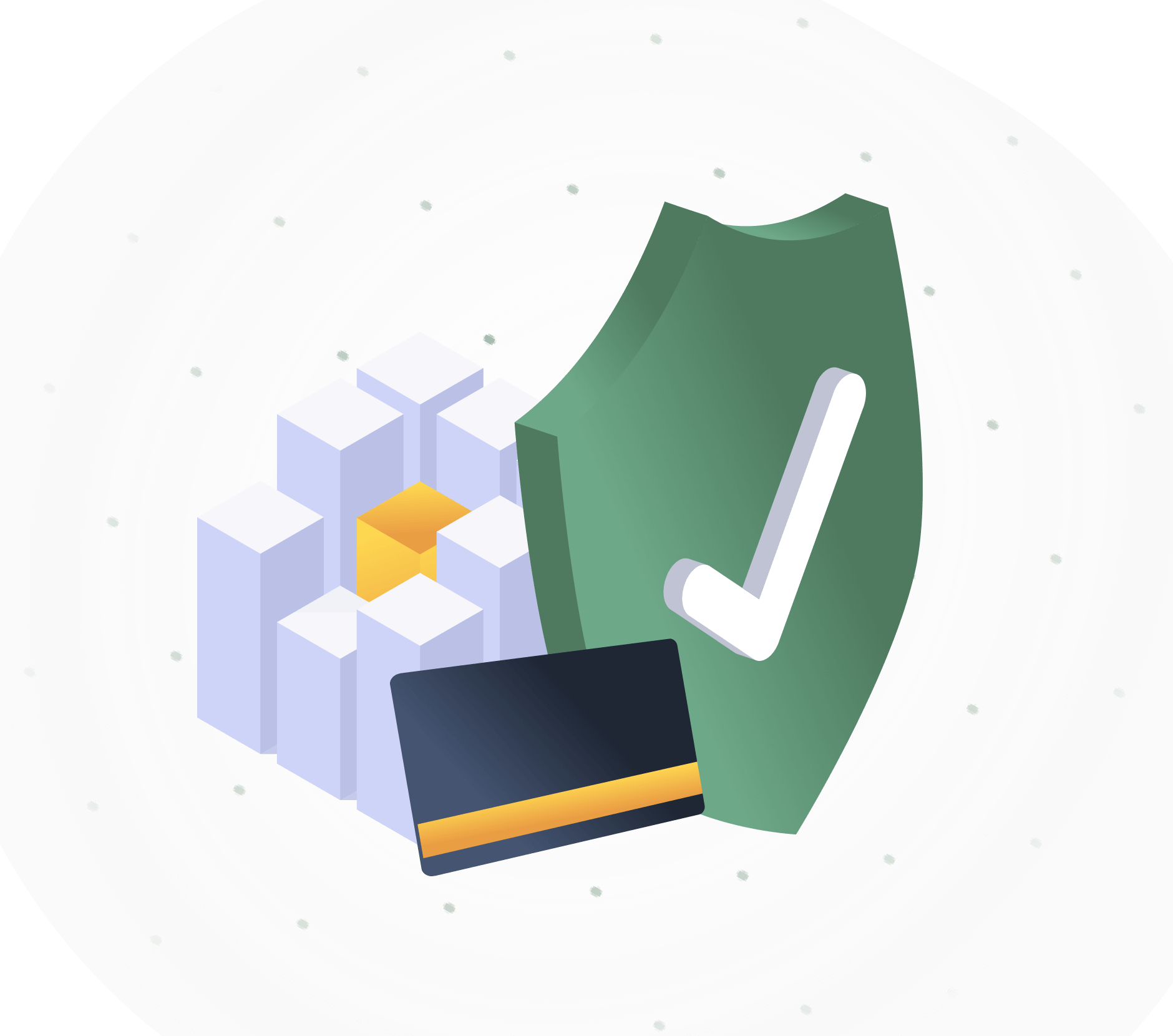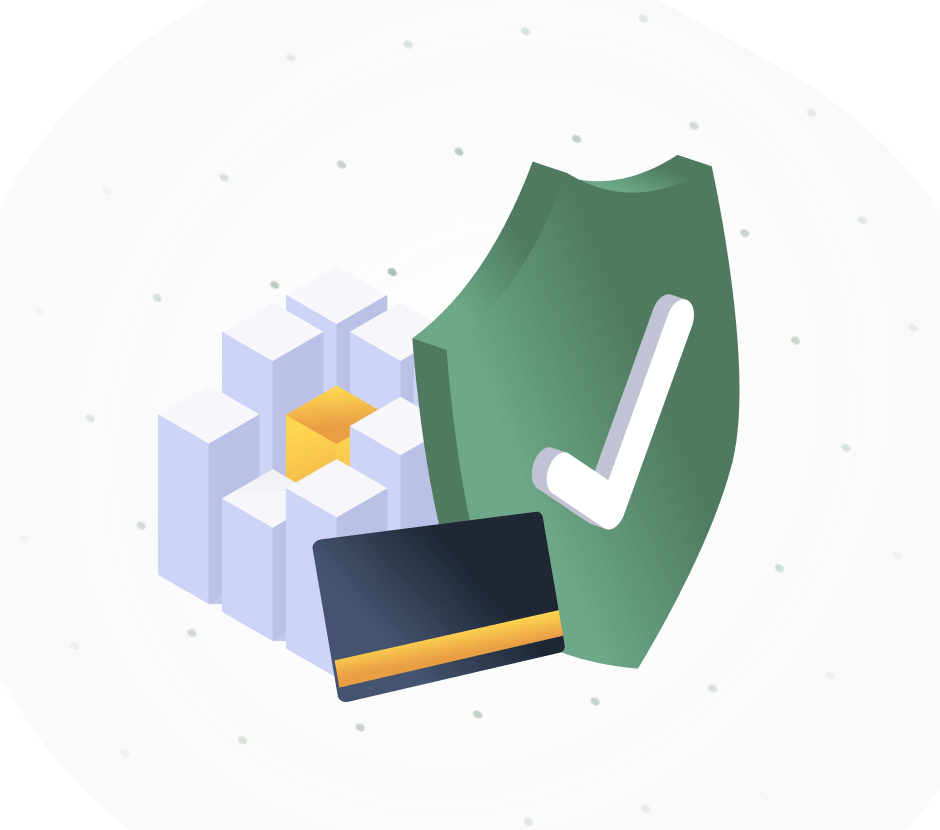 Our experts' elements are card issuing software and infrastructure setup to ensure everything aligns perfectly with your needs. Integration with your core banking and card issuer processing solutions is our priority.
Moreover, we go beyond implementation, offering software usage training and workshops to provide your staff and tech team with all the necessary knowledge and skills.
Also, we provide support with PCI DSS Level 1 certification. We'll be by your side from the very beginning, helping you onboard your first fintechs and offering white-labeling services for your applications.
And if you require specific features for your white-label apps, our team can customize the software to meet your unique requirements.
Find more solutions for your business model on our platform