A white-label payment gateway to set up your own merchant acquiring service
Launch and take full control over your acquiring bank, PSP, or payment gateway functionality with a brandable on‑premises platform that covers all your and your merchants' business needs.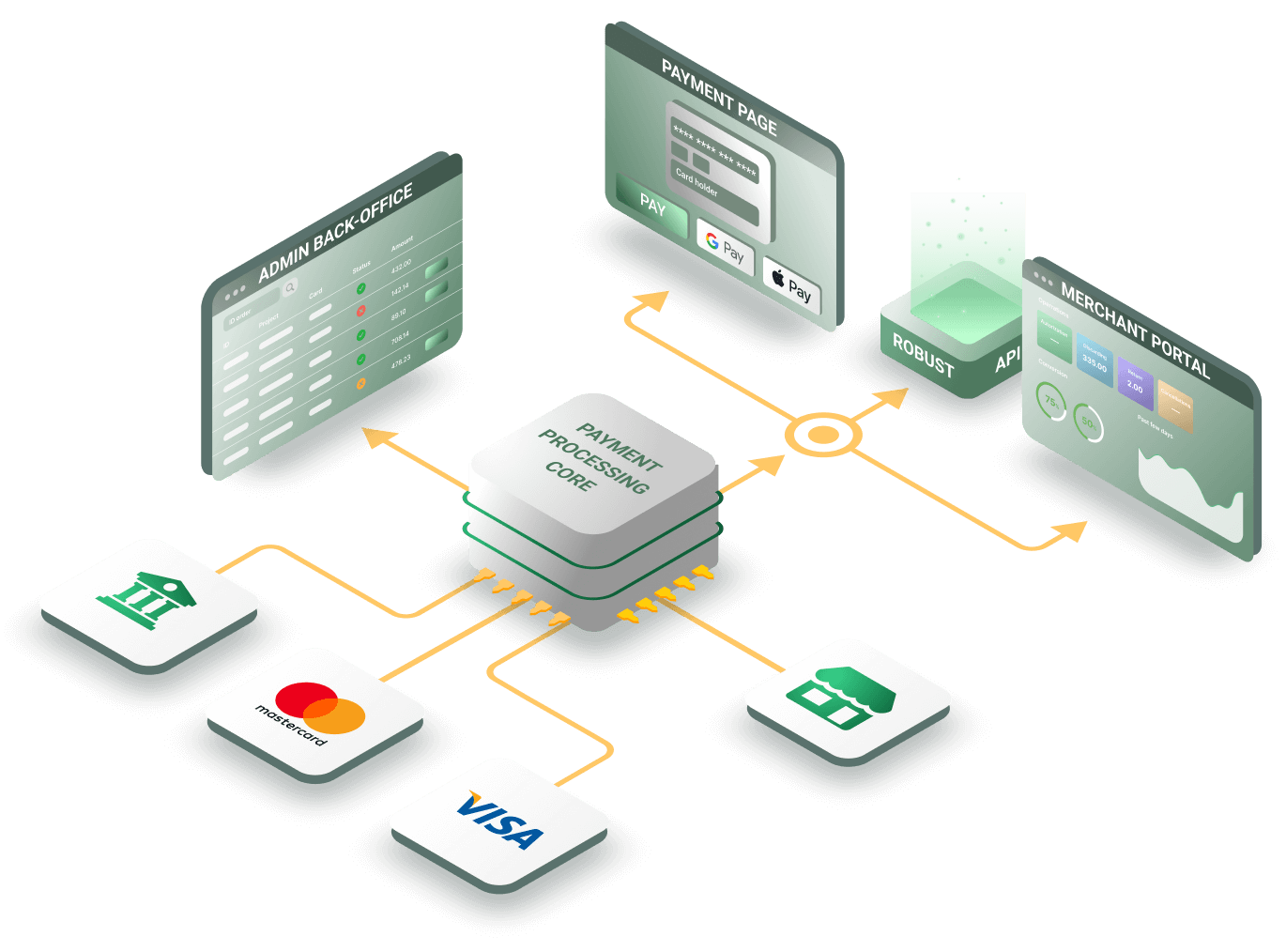 Book a Demo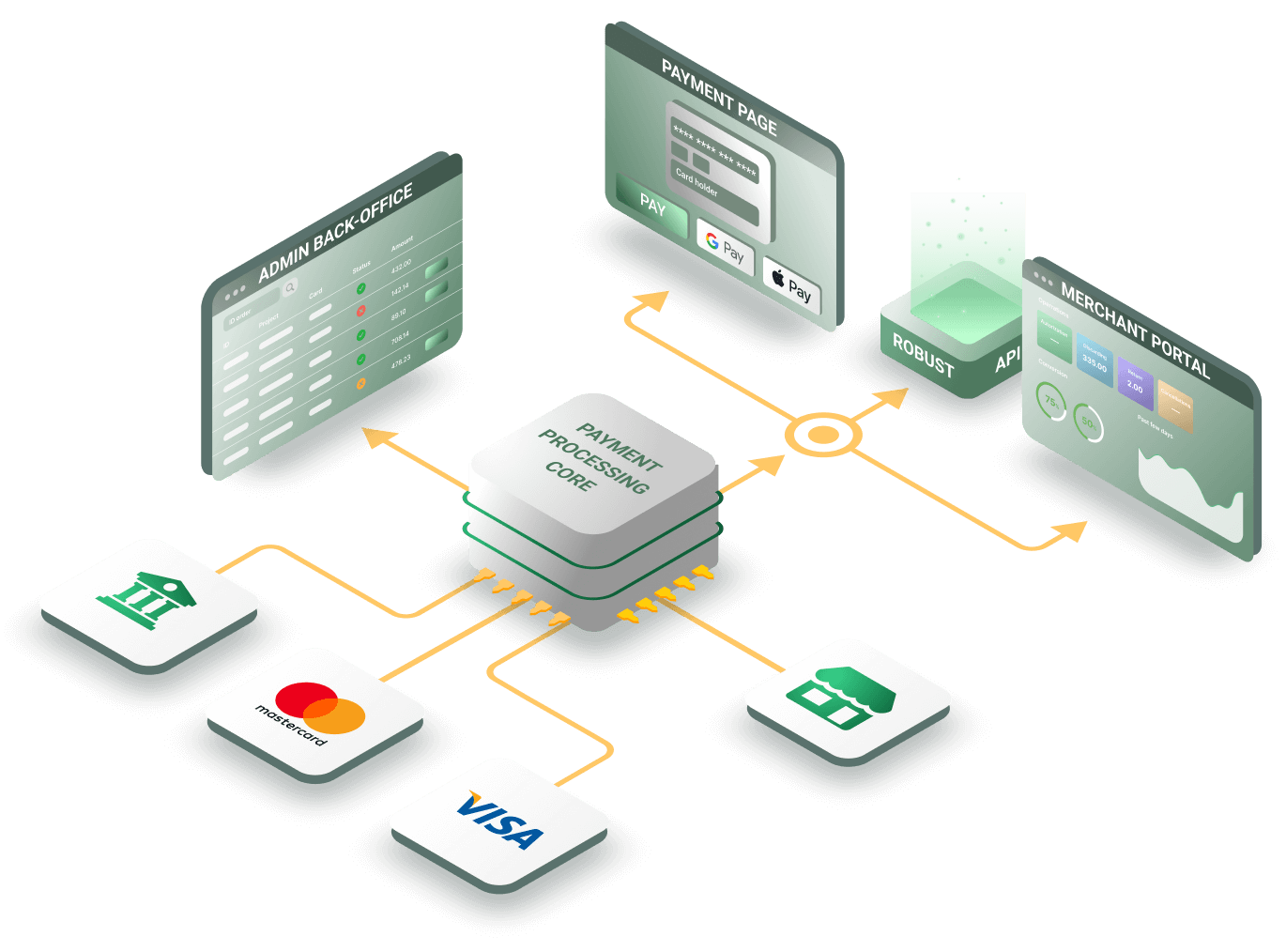 A trustworthy software, proven by our clients' practice
1,3 bn
transactions processed
A white-label payment gateway solution that meets providers' sky-high expectations
Business support services
We lead you every step of the way to your first transactions and the next
Beginning with the proof of your market and tech fit, we go through resource assessment and realistic planning of your business development.
We provide integration, customization, and technical support services as well as help with licensing and certification. Benefit from our assistance for entering new markets and unique 10-year fintech expertise that ensures a turnkey new PSPs or acquirers launch.
View more
Choose a delivery model that fits your current priorities
You can change the model any time as your business grows
SaaS
An optimal option for a fast and cost-effective start. No development costs, infrastructure, or tech team hires are required. You also don't need a PCI DSS certification.
On-premises
Host our payments processing software on‑premises or on your cloud infrastructure, get 100% control of your merchants' and business data and product evolution capabilities. Boxopay's white-label payment gateway software is ready for your and your merchants' branding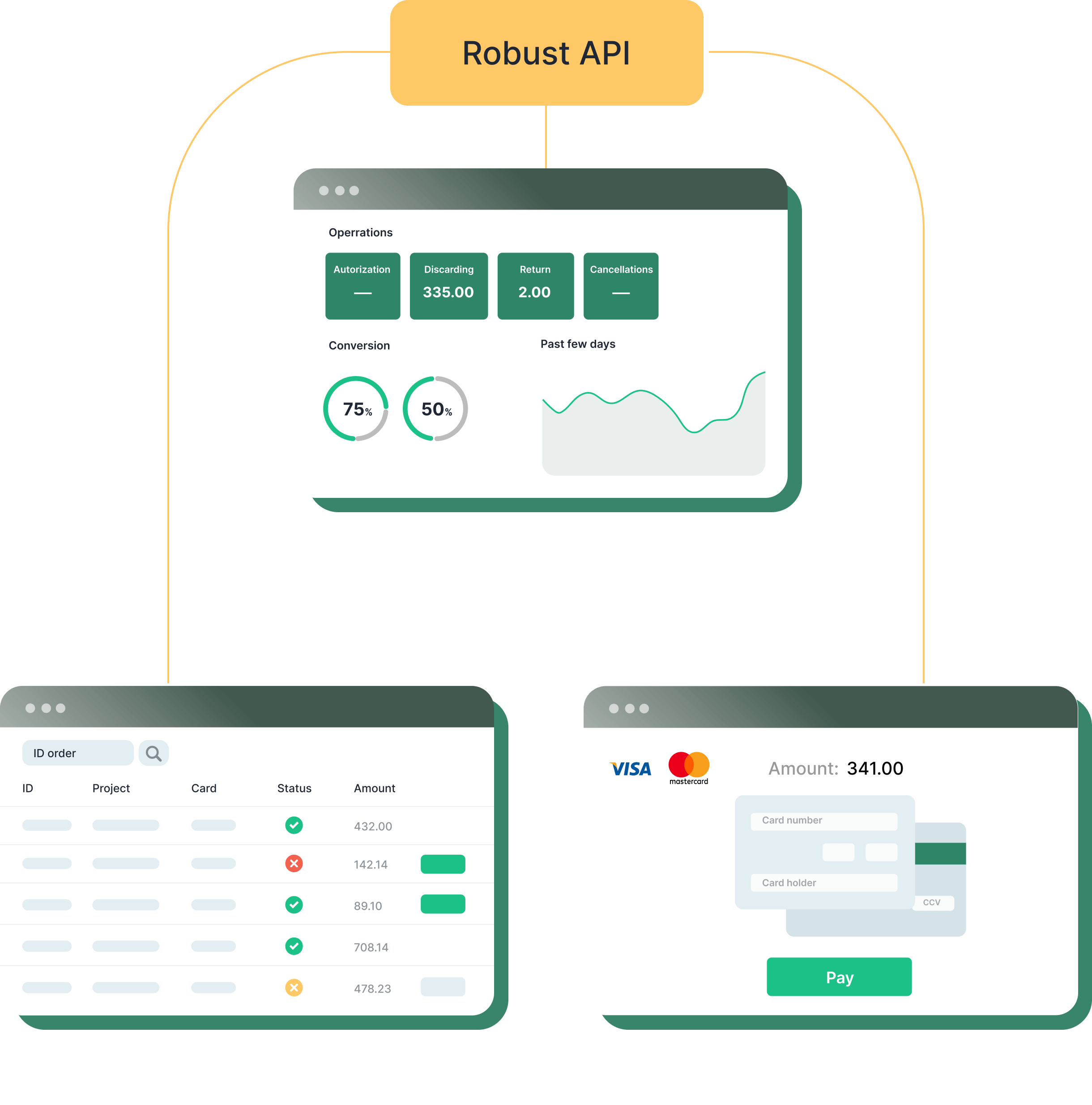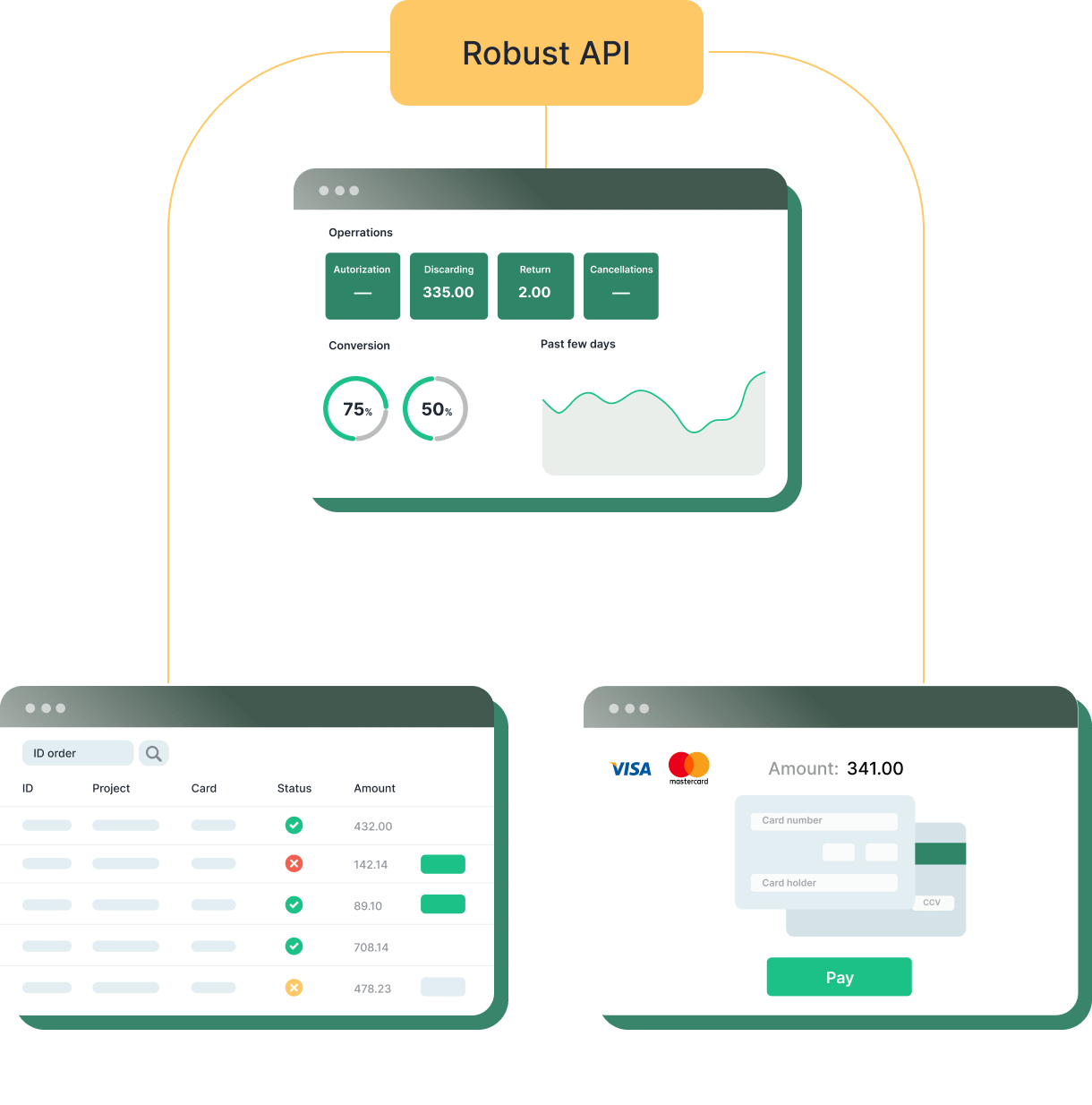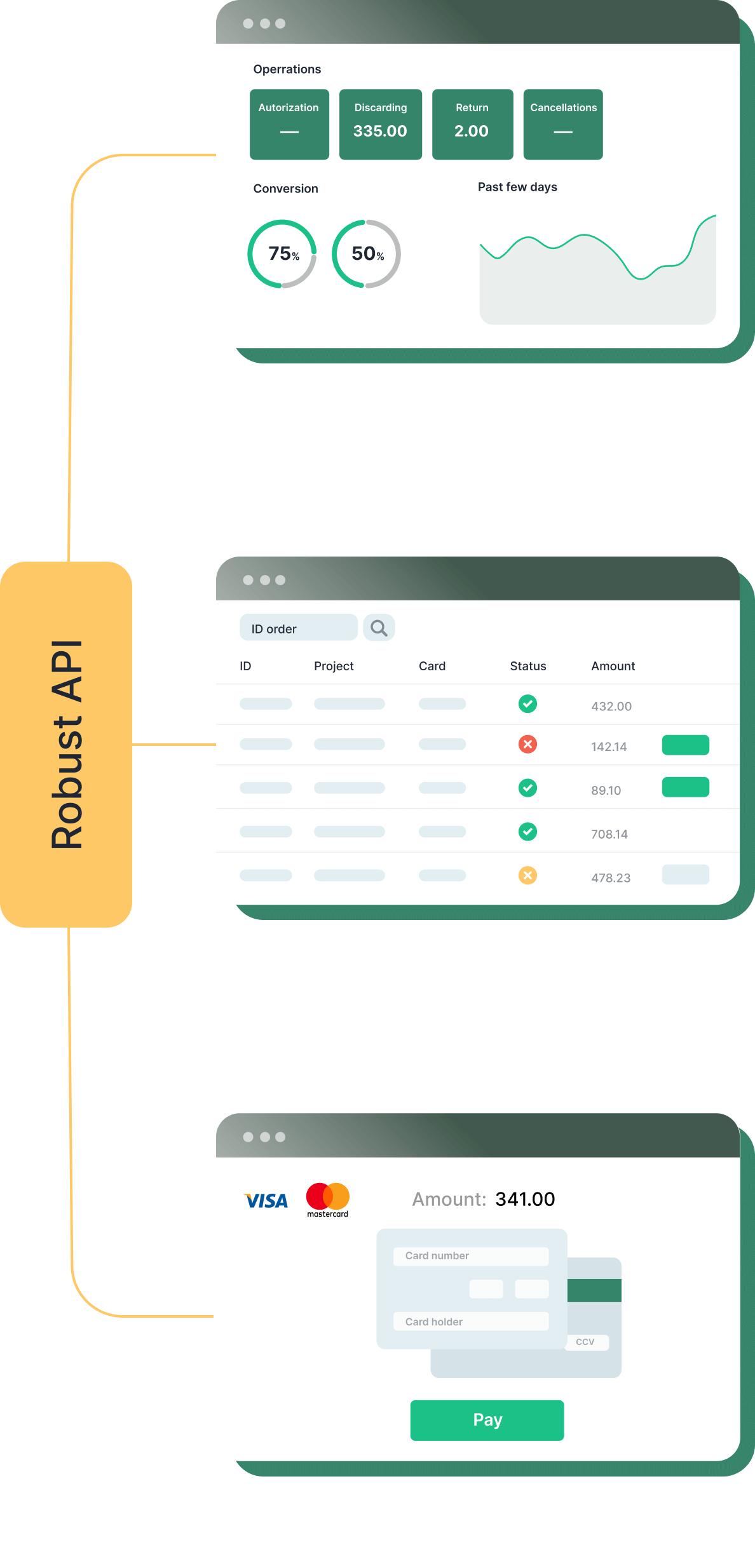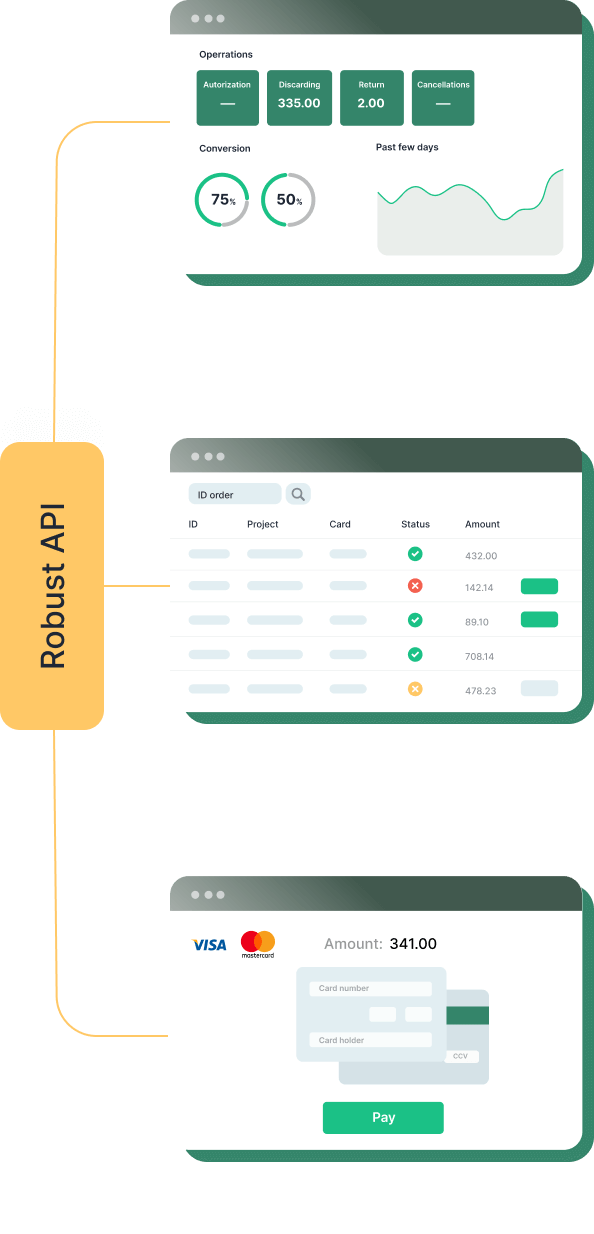 Book a Demo
We offer advanced features both for acquiring service providers and the merchants they serve
Enjoy a full-fledged white-label payment processing solution that allows you to deliver market-fit values for merchants and seamlessly run and scale your business. For merchants
Maintain merchants of any size and any type globally
From no-code to complete API integration
Hosted payment page
Multi-language & multi-currency For small and medium merchants
E-invoicing and QR
Manual generation of payment links for sharing via email or in messengers.
Payments with or without 3-D Secure
DSRP payments (Apple Pay, Google Pay)
Customers can use Apple Pay or Google Pay instead of entering their card information on a hosted payment page. We also support tokenized DSRP payments with Apple Pay/Google Pay implemented on the merchant's side.
Alternative payment methods
Support for cryptocurrency payments, as well as using OpenBanking providers, Cash-In terminals, and similar methods.
Card tokenization with VTS
Visa Token Service (VTS) is a security feature from Visa. Once a customer makes their first payment on your website, it replaces their card number in our system with a unique identifier known as a token. For subsequent payments, the token is used instead of the actual card number.
Embeddable payment widget
Merchants which are not PCI DSS certified can place a JavaScript payment widget on their page. This widget is fully customizable and integrates smoothly into the checkout interface on the merchant's side.
Static payment link
Generating multiple-use links for payment on a fixed amount.
Customizable payment page
Fast onboarding
All-in-one functionality for fast online merchant onboarding, data collecting, and generating access to the merchant portal.
For large merchants
Server-to-server integration
Embedding payment functionality into the website. PCI DSS Level 1 is required.
SMS and DMS transactions
Support of single message system (unified authorization and charge) or dual message system (separated authorization and charge).
Dynamic descriptor
Empowering merchants with the ability to dynamically create descriptors for each payment.
Account Verification Service (AVS)
Verifying card сredentials without blocking or charging funds.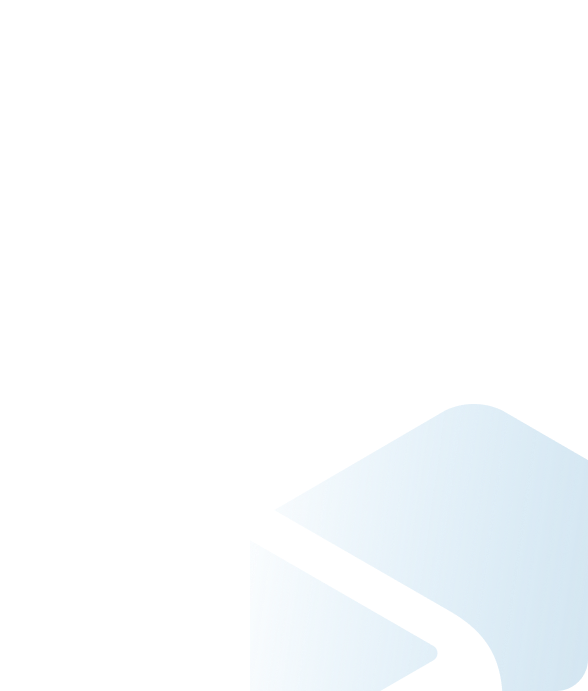 For digital platforms
Split payments
Payments distribution between sub-merchants for marketplaces.
Recurring payments
Сustomer initiated payments and Merchant initiated payments using Card-on-File.
One-click payments
Customers can save their card for faster future payments. For subsequent payments, only the CVV code will be requested from the customer.
High-risk (HR) identifiers
In some regions, payments associated with gambling, forex, crypto and similar purposes are allowed and should be marked for payment systems accordingly.
Payment facilitator
Payment facilitators, often referred to as "PF," simplify the process for small businesses to facilitate card payments. They act as intermediaries between businesses and acquirers, streamlining the setup to accept cards without significant complexity.
Marketplaces
Marketplaces may identify their transactions based on the region or product category of their sub-merchants according to the payment system requirements.
Secure card storage
A secure card vault that meets PCI DSS requirements. Saved cards can be used for embedded tokenization, one-click payments, MIT payments, and for processing refunds.
Non-CVV payments
The ability to conduct transactions in Cardholder Present (CIT) mode without requesting any card credentials from the cardholder.
OCT payouts
Original credit transactions. Payouts to cards according to P2P or A2C scenarios.
Let your merchants increase conversion with a fully-customizable payment page
Fully customizable
The payment page can be branded with the payment gateway's style, alternatively each merchant can brand it according to their own preferences.
The best UX
Adaptive to all platforms, mobile and desktop. Smooth user experience which utilizes autofill and input features on all devices.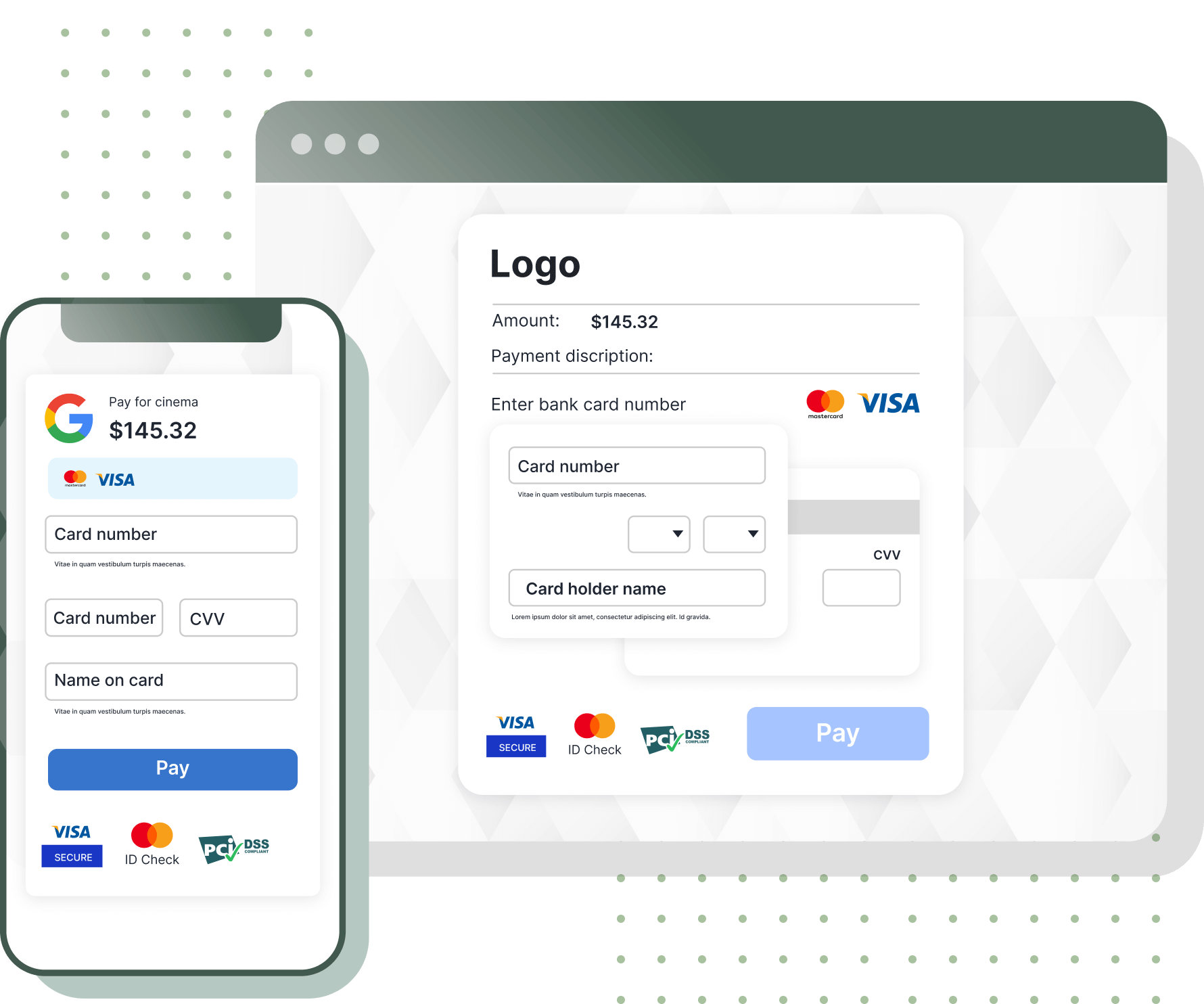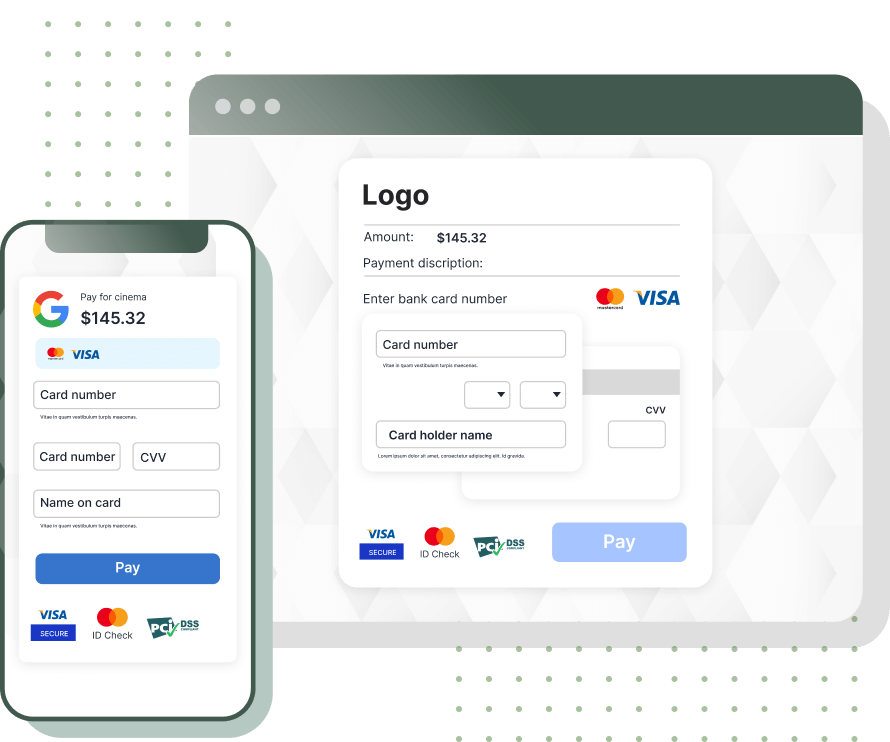 A/B testing functionality
Customization and analytics tools, allowing your merchants to increase their conversion rate on the payment page.
Demanded features
Custom domain support
Widget for embedding
One-click payments with VTS
Detailed reason for payment rejection
Processing of non-standard cards and cards without CVV
Simplify your merchants' routines with a plain and adjustable portal
Management
List of orders with details
Preview
Full control over payments: charge confirmations, refunds, reversals
Preview
Per-transaction payout report with all involved commissions
Preview
Payments segmentation
Preview
Security
User access management
Preview
Blacklists of cards and customers
Preview
Data-driven decisions
Reports on turnover and income analytics of payment conversion
Preview
Segmented reports with dozens of useful filters
Preview Provide your merchants with our API-first capabilities designed for a smooth integration
Well documented and easy to integrate RESTful API
Ready-made test scenarios for sandbox testing
Server-to-server and hosted page integrations with unified API
API integration of merchant back office features into your existing system
API calls logging in the merchant back office for convenient debugging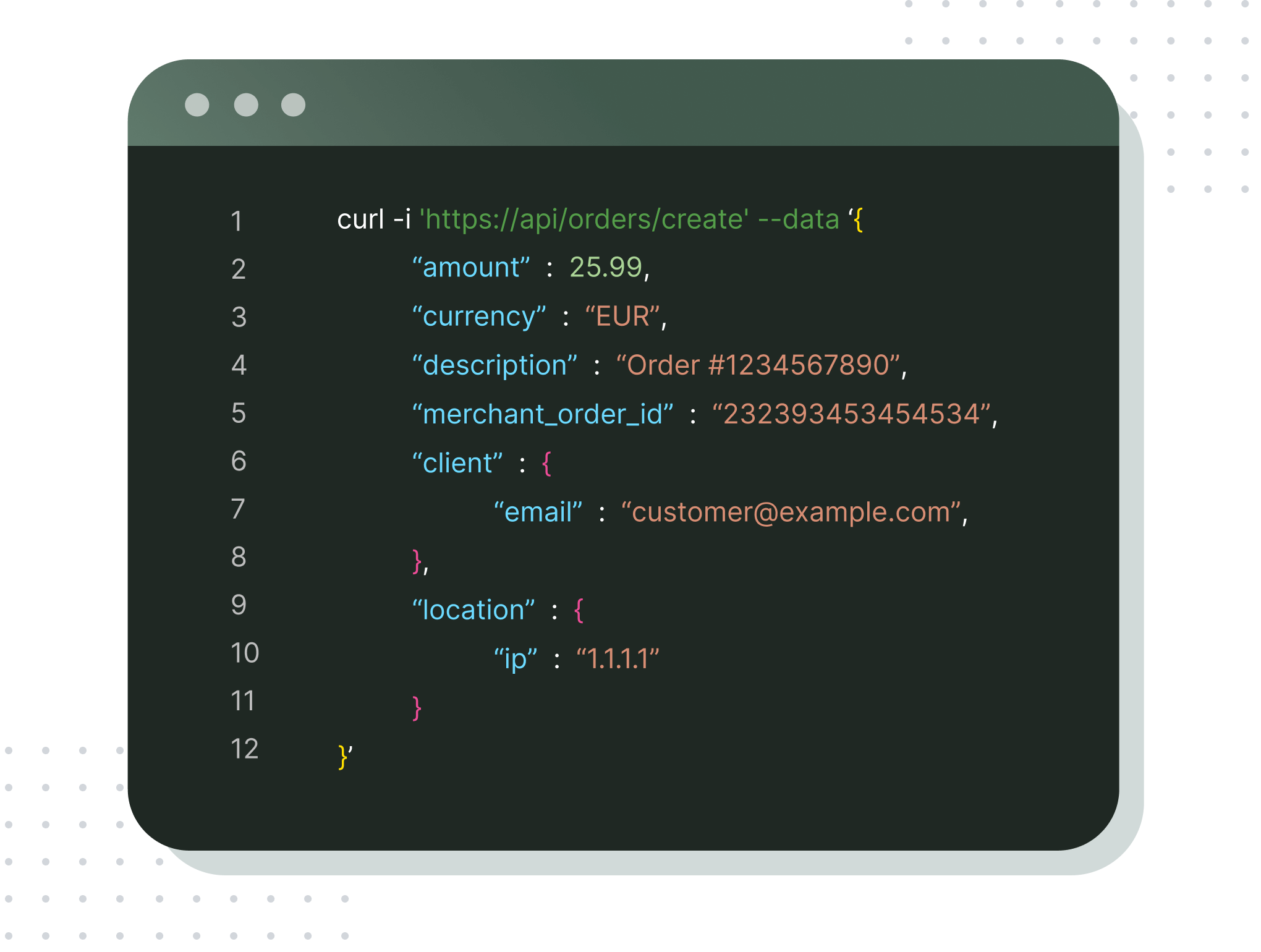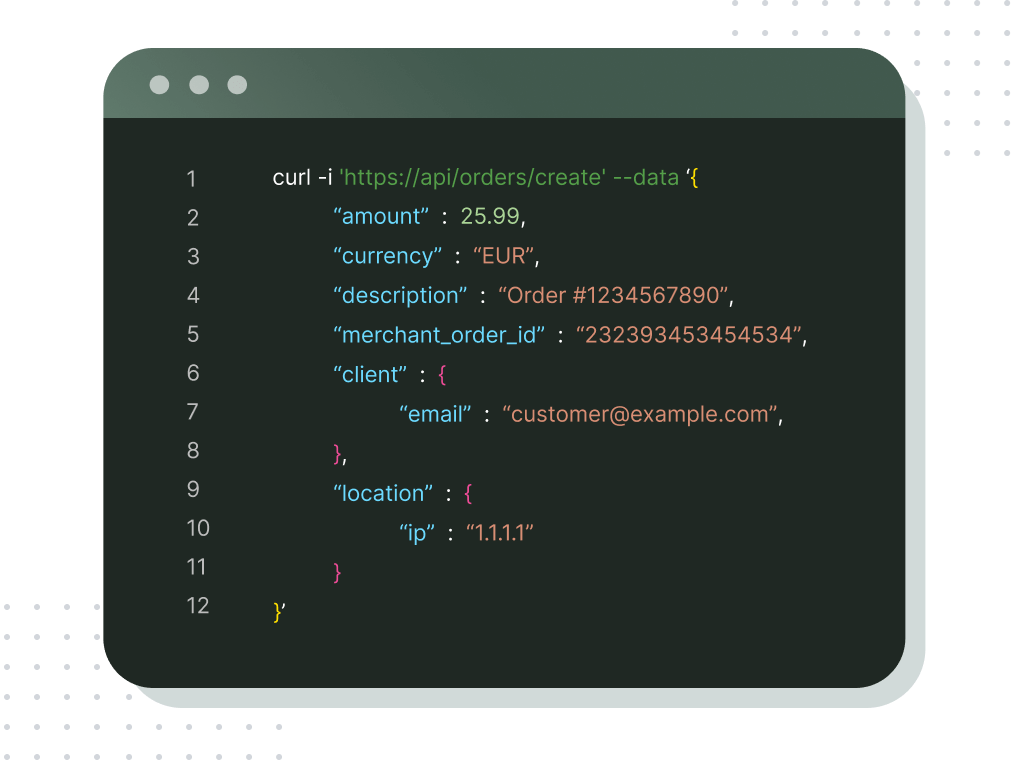 Let's look closer at functionality for merchants
Book a Demo
For providers
Use our powerful modules to set up and scale your business with ease Maximize your and your merchants' revenue
Multi-provider solution
Boxopay is a white-label payment gateway provider that establishes connection capabilities with any payment providers and processing centers globally to ensure you're set up with the most effective interest rate. We also provide on-demand integration services with unlimited providers and have ready-made integration with a Visa/Mastercard processing center for acquirers.
Smart routing and cascading
Flexible routing to maximize your conversion. Create routes to different terminals based on BIN, Country, Issuer, 3-D Secure, Card Number, Transaction Amount and a dozen more configurable parameters.
Scoring anti-fraud with customizable rules and limits engine
Utilize our white-label online payment gateway with efficient risk management solutions to maintain sustainable business operations without painful lowering your conversion rates.
Flexible configuration of antifraud and limits designed to find a balance between payment acceptance rate and fraud levels.
Individual rules for merchants.
Smart 3-D Secure instead of fraud-based rejection.
Rules for controlling cumulative values, such as the turnover for a single card per day or month.
Multicurrency and converting functionality
Provide your merchants with multicurrency payment accepting, accounts, and conversion markup functionality. Expand your earning opportunities by setting up a basic currency for each merchant project and a custom conversion fee for non-settlement currencies.
Automate your routine and reduce business costs
Basic accounting and contracts
Establish and customize unique commercial terms with merchants and providers. Configure fixed and percentage fees, commission returns for refunds, penalties for chargebacks, markups and specific rates for various card types and issuers. Manage payout delays and monitor commissions, income, and reimbursements for merchants in real time.
Individual contracts with merchants and providers.
Support for both PSP/Acquirer and TPP mode.
Setting up a schedule for automatic modification of contract terms.
Maximum and minimum limits on applied rates.
Accounting of rolling reserve.
Displays applied fees and resulting income for each operation in real-time.
Reconciliations
Save significant time with manual or automatic reconciliation across multiple projects, payment methods, and currencies using our white-label gateway for payments. Streamline your relationships with providers and merchants, transforming time-consuming reporting and incorrect payment parsing into a one-minute task.
Two-sided transaction matching.
Automatic download of reconciliation reports according to a schedule.
Automatic handling the placement of chargebacks.
API for merchants to perform reconciliation.
Financial accounting
Use a powerful business engine covering full control and reporting tools for balances and cash flow accounting, including providers' debt to the system, the system's debt to merchants, and transfers from providers to merchants.
Double-entry accounting.
Customizable account chart.
Complete accounting of receivables and payables.
Real-time profit accounting per each transaction.
Files upload for the automatic processing of payment orders.
Large set of accounting reports.
Fast merchant onboarding and management
Easily onboard merchants, manage their projects, and control accesses using our payment gateway solution-in-a-box.
Merchant onboarding with one click thanks to a wizard function based on standard project settings and contracts. Individual settings can be established later at any time.
Keep your business and tech healthy
Analytics
We are a white-label payment gateway vendor that allows monitoring your and your merchants' business performance in real-time with simple dashboards. Access visualized reports on the progress of operations, reasons for failures, countries of issuers, and more.
Monitoring system
Simple business-oriented monitoring rules allow for automatic detection of issues with low payment acceptance rates or increased error levels at the merchant integration level.
Use all provided modules and manage entire business processes in a single web back-office
Multilanguage
Multi-role
Secure
Ready to launch your own acquiring service with Boxopay's white-label payment processing software?
Book a Demo
Find more solutions for your business model on our platform