Launch your own payment processing service for modern acquirers
Stand out from troublesome processors and open new opportunities in the market of acquirers with our next-gen white-label payment processing software and turnkey business development services.
Boxopay's white-label technical processing could be your godsend if you are a
bank acquirer
tired of high processor fees, bad support, and hassle processes, and you want to build a company to serve your own needs and engage other acquirers.
paytech startup
and want to build from scratch or enhance your existing platform to provide high-tech processing solutions for banks and EMIs, and optimize your operational costs.
The global merchant acquiring market is projected to grow at a CAGR of
8.3%

during 2022-2026 We also provide a full-featured white-label payment gateway
Learn more
Take advantage of a ready-made white-label payment processor
Save years and thousands of Euros on in-house development or stop purchasing unnecessary software from enterprise vendors.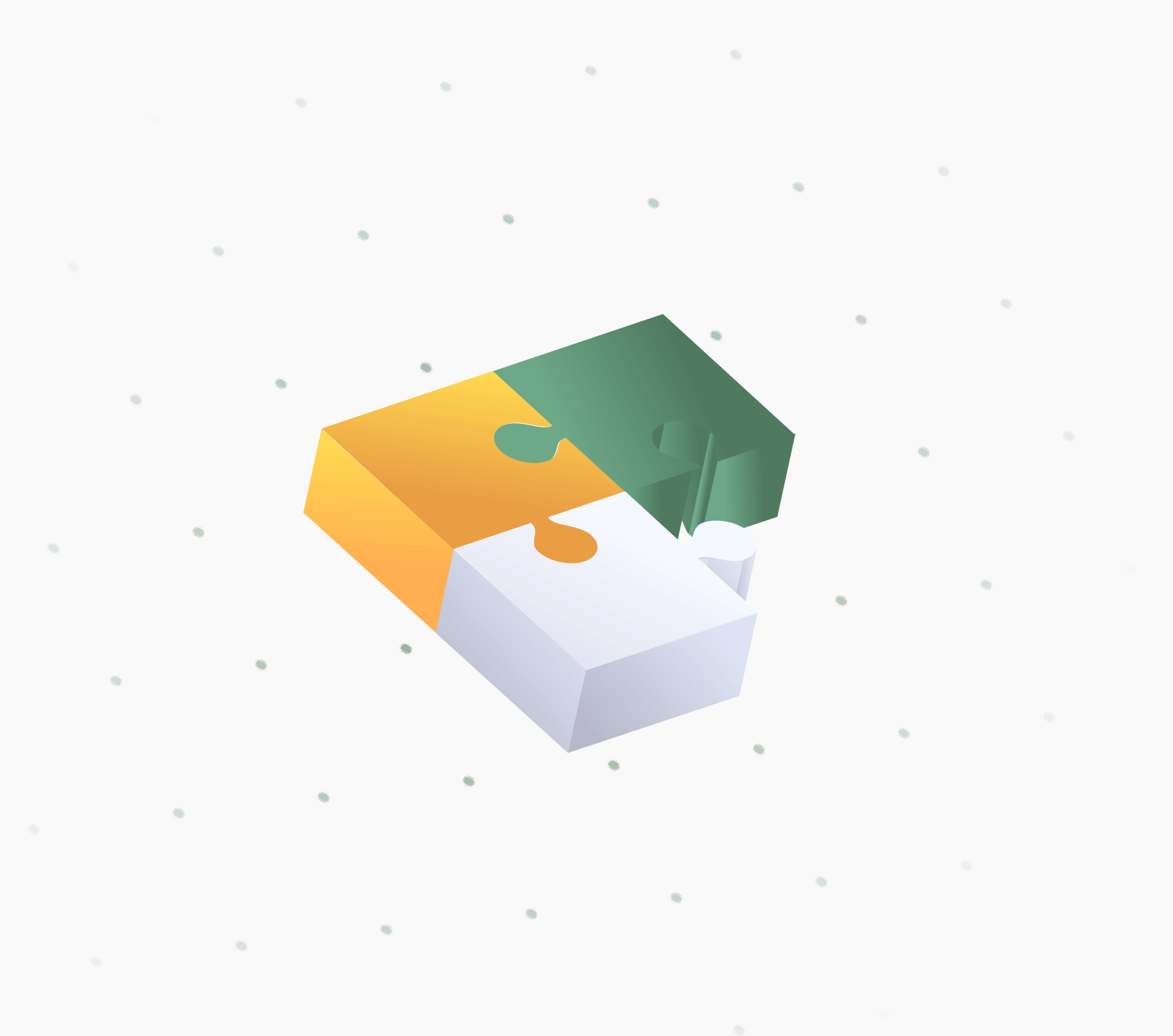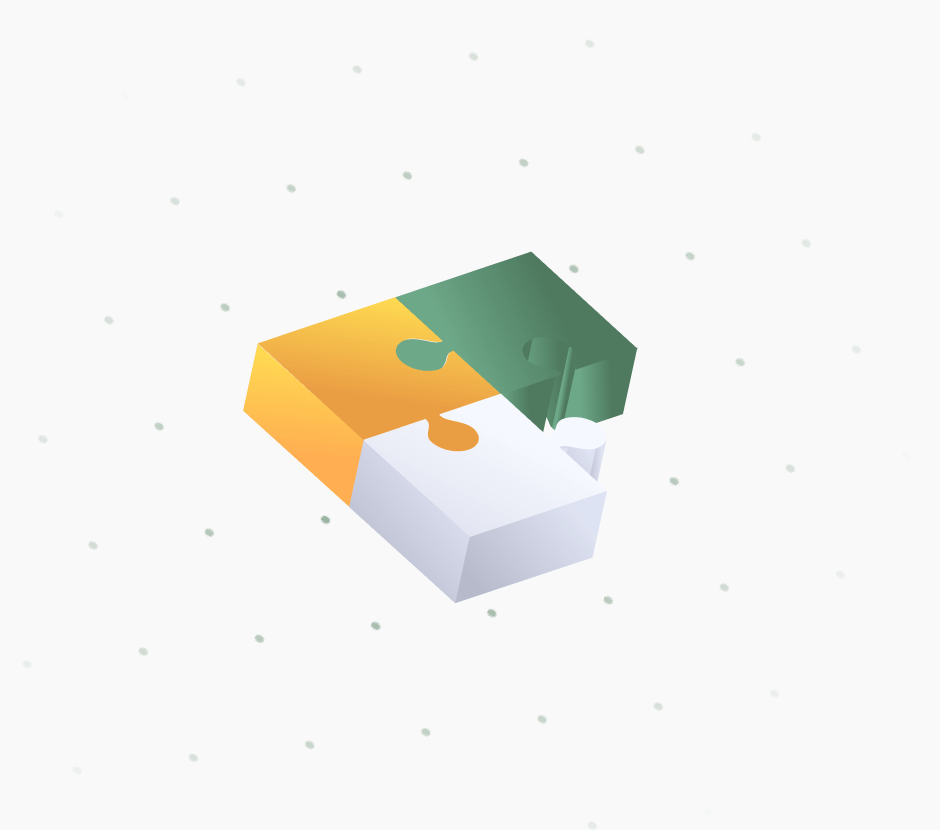 A turnkey business solution and service
including business consulting, certification support, and back-office, automating most of your business processes
Competitive value for acquirers
including merchant onboarding tools, friendly reports, acquirer's back-office, and simple API integration
Cut-price software
focused only on card processing for acquirers instead of heavy all-in-one payment software platforms
A flexible solution
simply adopted for your needs in software and business development, deployment, and management
Choose an option for
white-label processing

provider creation that fits your requirements

We deliver two-layer software for business owners and developers that covers low-level technical operations, and an entire range of business processes

01
Card scheme gateway
If you enhance your existing paytech platform or want to create a custom product for acquirers, use our technologically modern payment processor core, supporting e-com and POS payments.
Learn more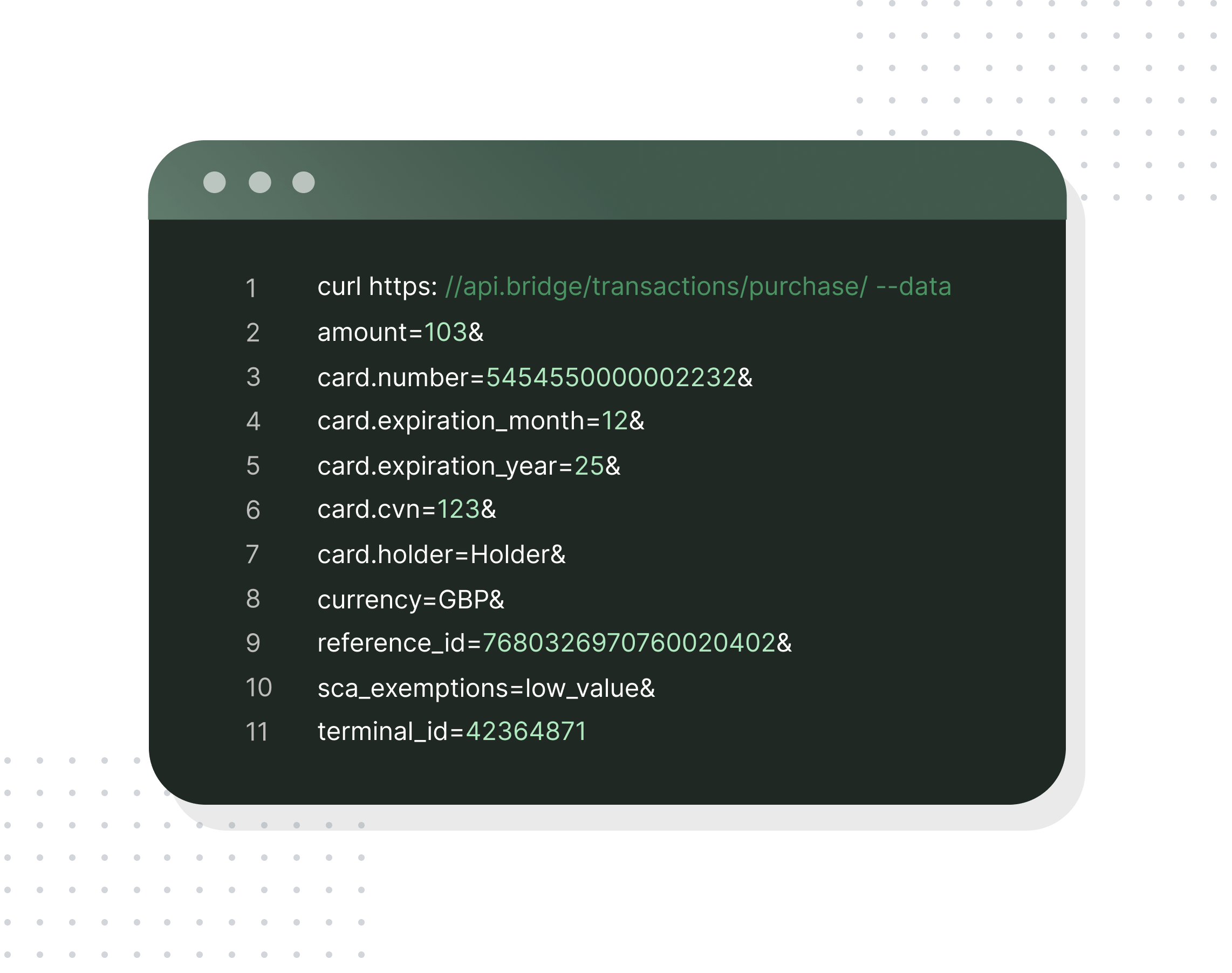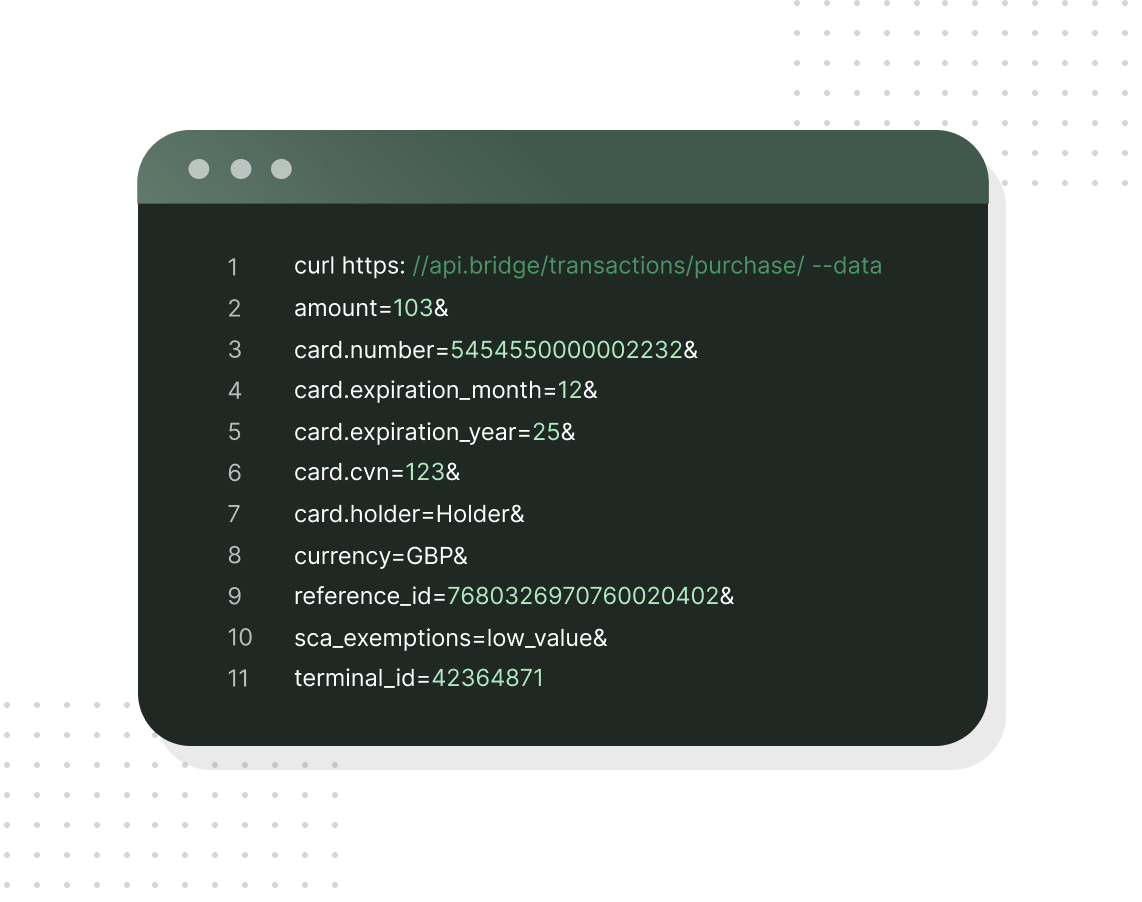 02
Processor business platform
If you already have your own processing core, you can seamlessly integrate it with our white-label processor for e-commerce, including a full-featured back-office for your business automation, human- and machine-friendly report generation, and merchant management tools for acquirers.
Learn more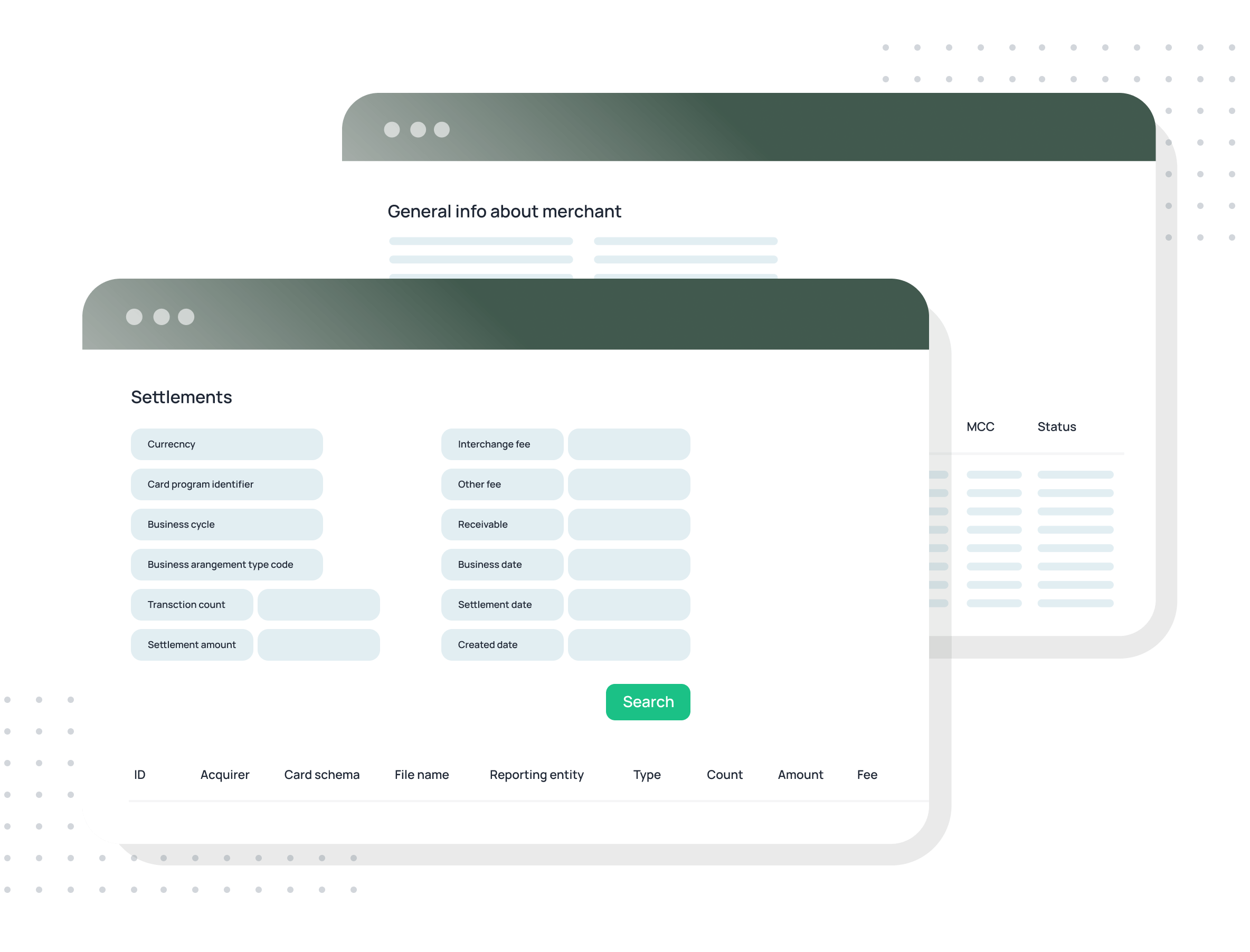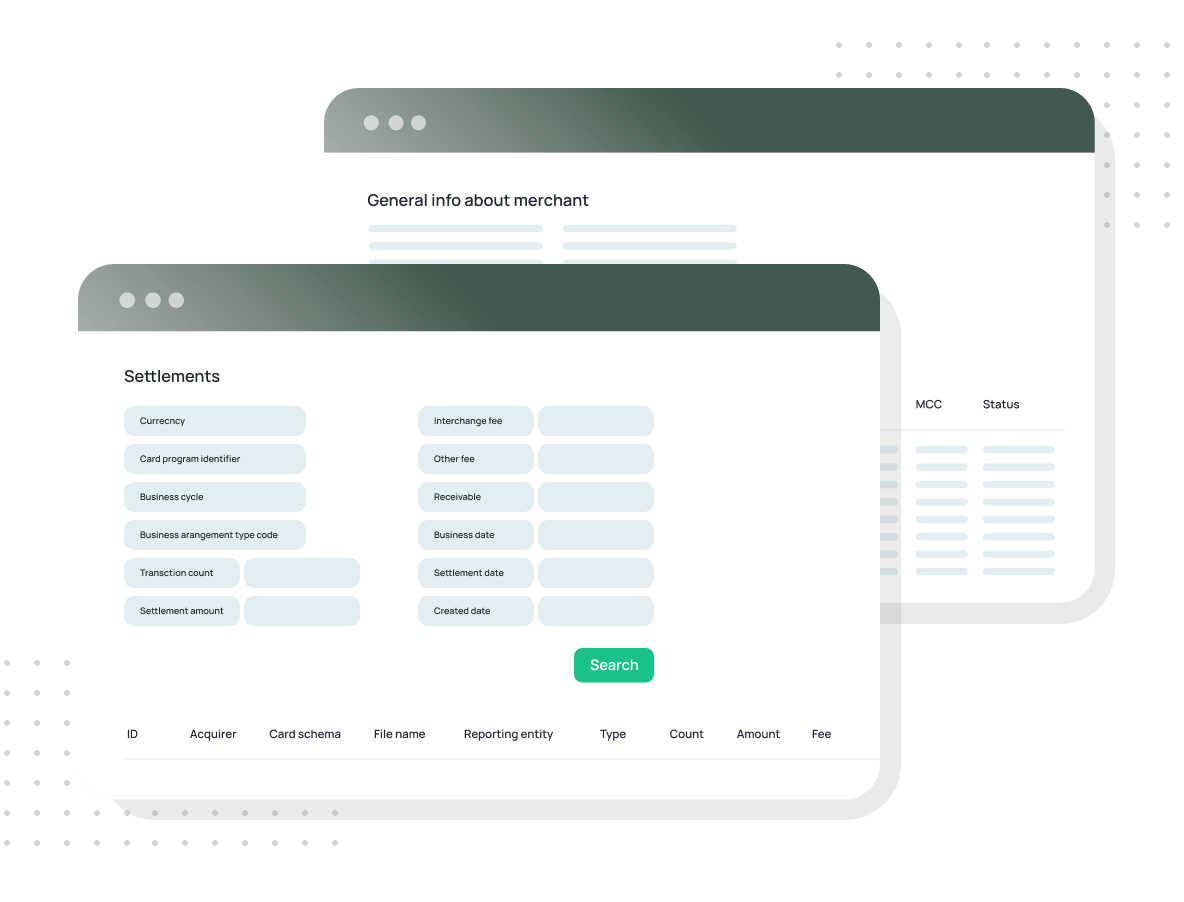 03
End-to-end business solution
We combine the processor core and business management software. And we support you with Visa/Mastercard processor status, infrastructure development, and first acquirers integration.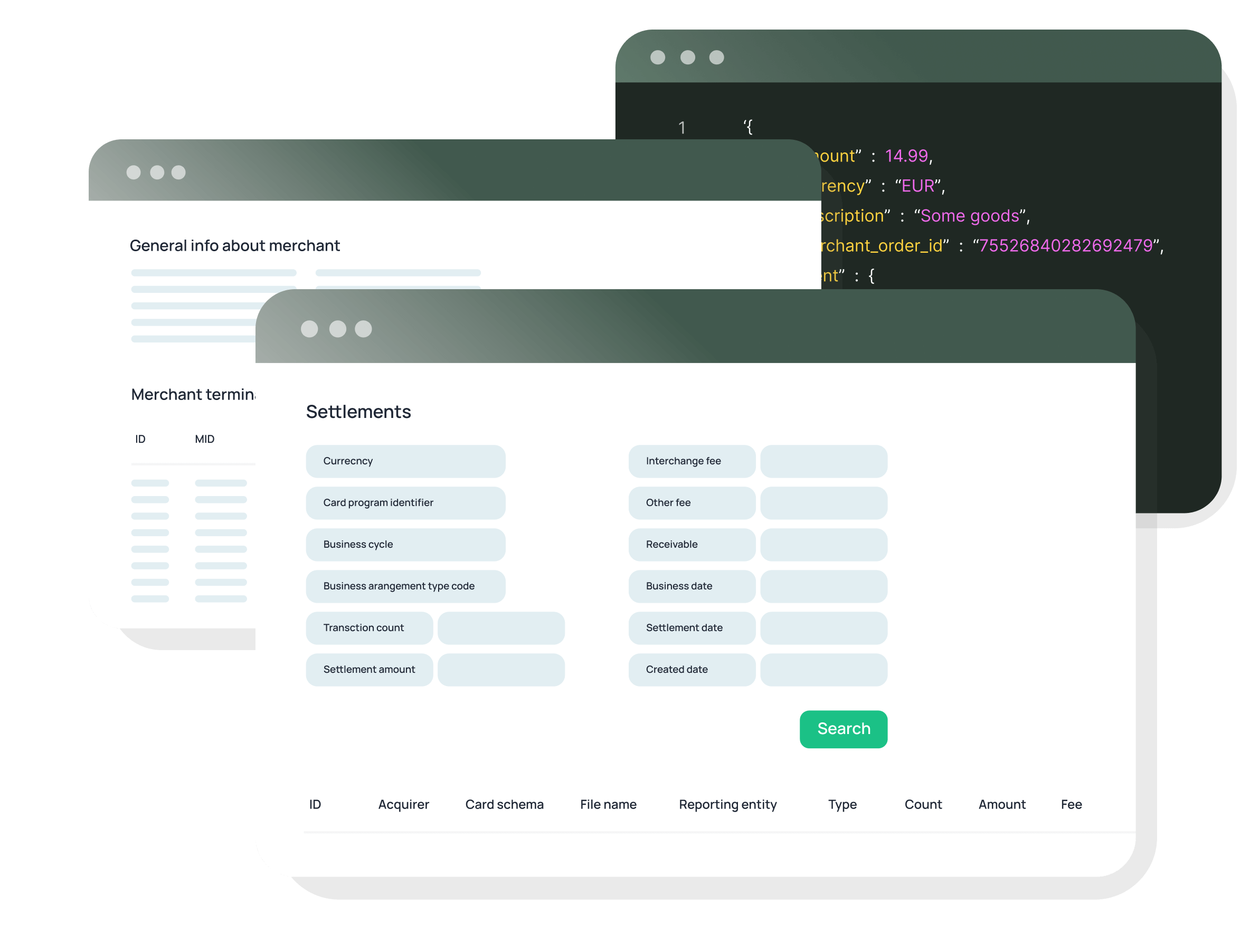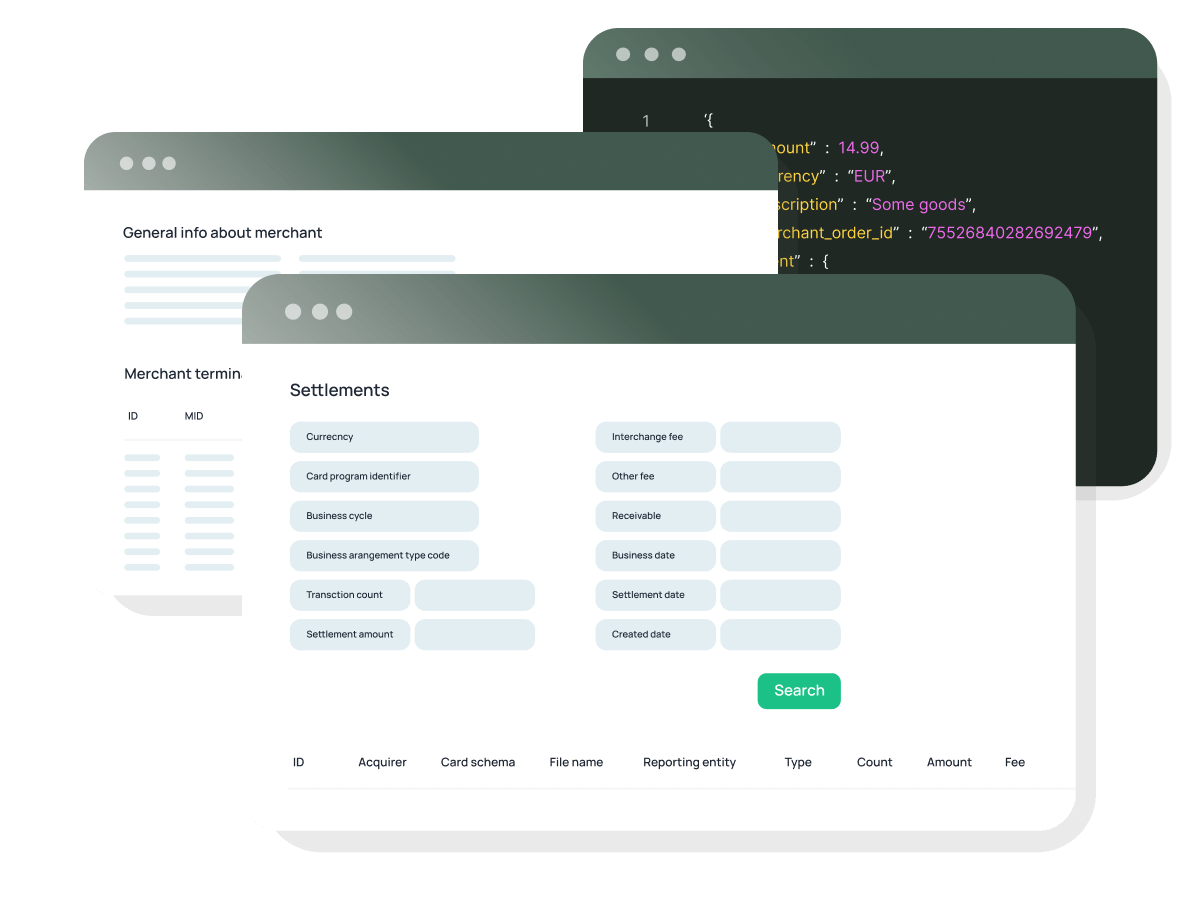 Turnkey payment processing provider launch
Set up your business with ease and reliable partner support
We have experience in launching companies, becoming top of the European market, and we know all about the pains of new processing startups. We provide you with all the necessary software, covering the entire range of business processes and leading you through the most challenging stages of business development.
Visa/Mastercard turnkey certification
We cover all issues entirely, helping you receive a VisaNet Processor and Mastercard Member Service Provider status fast and efficiently, operating with prepared test cases and a set of requests for Visa/Mastercard certification environments.
Support with PCI DSS assessment
We help you with building a server infrastructure and completing PCI DSS Level 1 assessment, including risk assessments, employee training, and creating policies, procedures, and security control tools.
End-to-end white-label processor for acquirers
Provide a unique value for acquirers
and build an extremely efficient business
Earn more by focusing on modern e-commerce acquirers and ensuring market overperforming services with our tech and business toolkit
Reach maximum cost-effectiveness: clients per manager
Become a processor that acquirers will be afraid to lose
Provide perfect service without extra effort
Reduce time on support and problem solving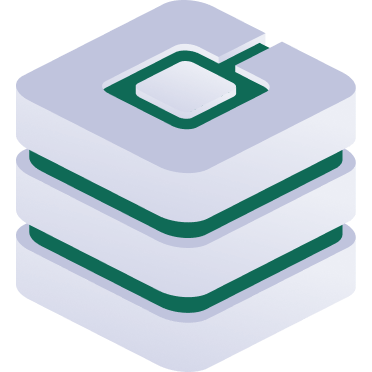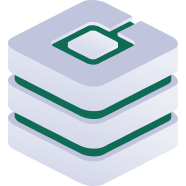 For white-label processing centers
A full range of reports for acquirers based on card scheme raw files automatically converted into a human- and machine-readable format and loaded by schedule through local directories or SFTP.
Advanced settlement and batch management tools allow you to track all the transaction details and statuses.
Quarterly reports and detailed statistics for the chosen period by acquirers, card scheme, country, and so on.
Acquirer, merchant, and terminal management tools for simple new client setup.
Web back-office for all your white-label credit card processing departments' workflow automation.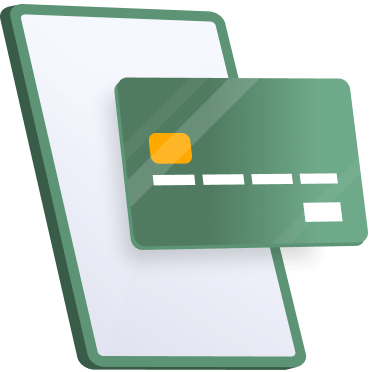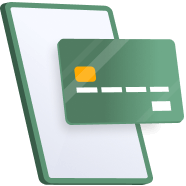 For acquirers
Rich functionality, including AFT, payouts (OCT/MoneySend), high-risk transactions, 3-D Secure v2, DSRP, tokenized transactions, recurring transactions, account verification service, partial authorization, and more.
Launching within 3 months thanks to modern Restful API with clear documentation.
In-built merchant onboarding tools for quick and independent scaling.
Manual work automation and error prevention with PDF/CSV reports.
Simple back-office for business automation, merchant, and transaction management.
More about processor business platform
Card scheme gateway
Overcome vendor lock
and build your paytech product
Our processor core combines all the pros and eliminates all the cons of ready-made software purchasing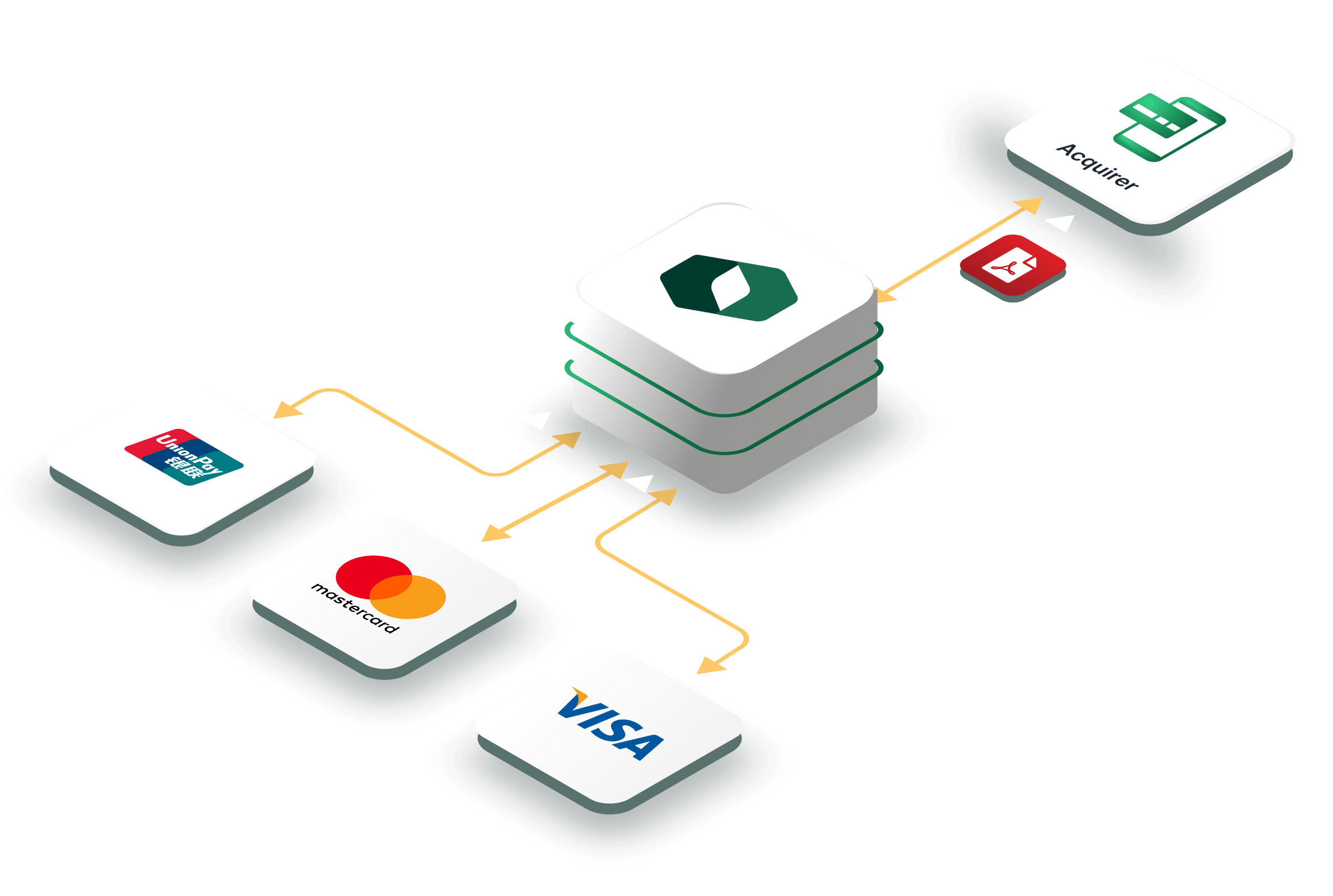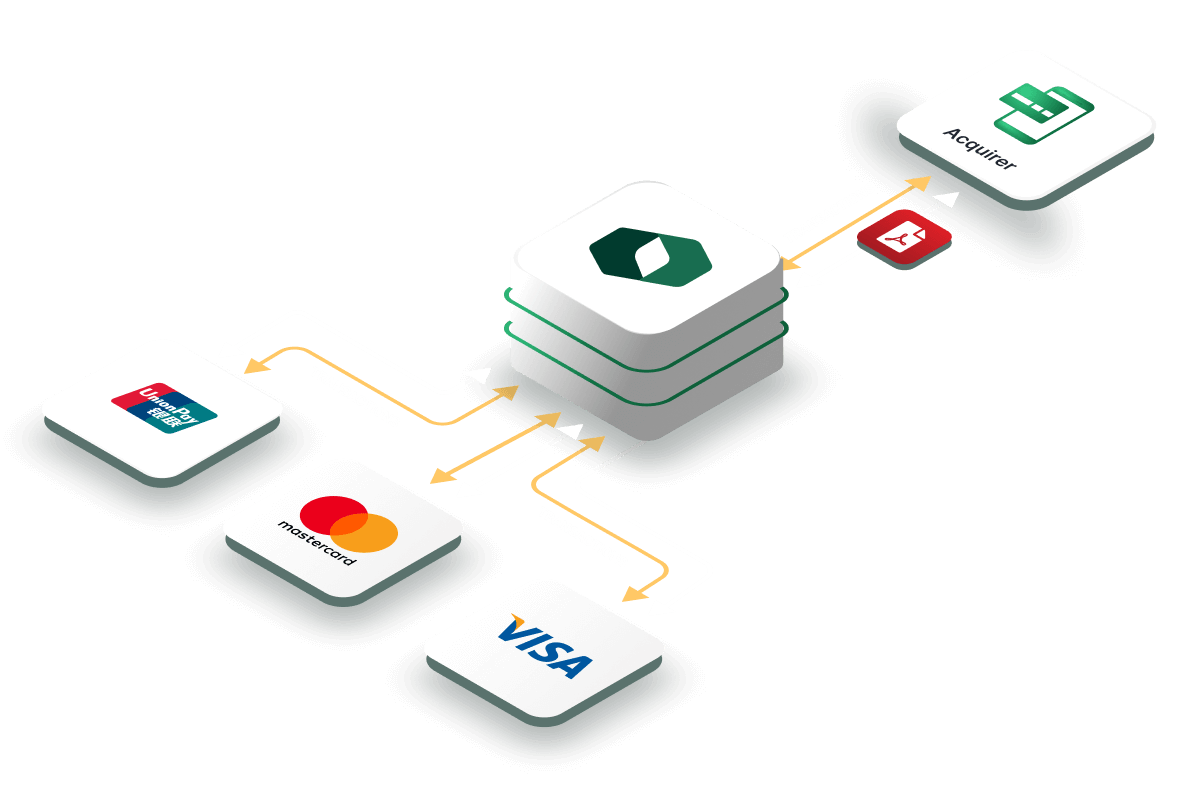 Do not pay for heavy all-in-one enterprise platforms with unnecessary features
Get rid of additional license fees for updates according to new payment system mandates
Get full control over your technology, hosting the software on your own infrastructure
Get comprehensive support in software implementation, and easy integration services How it works
Software advantages
A headless and stateless solution
Build any custom add-on over the core that does not require data storage.
Multiple card schemes
Build a connection with any card scheme to expand your clients' range.
Simple tech interaction
Use our API for exchanging ISO8583 standard packets with a card scheme in a simple JSON format.
Simple mandate processing
Business mandates from card schemes do not require software updates and can be applied dynamically through API interactions.
Easy document exchange
Receive data from the card schemes in a simple human-readable CSV/PDF format and automatically send it to acquirers.
Built-in Interchange Rate Designator (IRD) resolver
Prevent errors and correctly resolve IRD for MasterCard transactions.
Main features

Online interactions with card schemes
A set of stateless services that provide a permanent connection to the card scheme and automatically implement technical data exchange for transaction authorization.
Offline interactions with card schemes
A set of file converters for clearing processing with card schemes and for receiving financial and tech reports, BIN/RANGE tables, exchange rates, and reference data from card schemes.
Pre-built analytical dashboards
Prometheus+Grafana monitoring system, providing data about authorizations and system health in real time.
A solution for Visa/Mastercard certification
We provide a set of ready-made requests for offline and online Visa/Mastercard certification environments, required for successful certification.
More about processor core
Why partner with Boxopay — a white-label payment processor vendor?
Strong expertise
13 years of experience
Successfully launched processing companies in Europe
Business consulting and support until your first transactions
Leading your certification process
Tech support
Comprehensive software setup
2 times per month system updates
Integration services
Infrastructure support
On-demand tailor-made development
Full compliance
GDPR
PSD2
PCI DSS Level 1
Find more solutions for your business model on our platform