A full-fledged software for acquirer processor business automation
Provide modern online acquirers with valuable end-to-end payment processing services and build an extremely efficient business model.
Choose a solution that fits your current needs
End-to-end payment processing software
If you're just starting, check out our turnkey offer that includes a robust processing core, full business environment, multi-tenant suitable back-office for acquirers, support services in Visa/Mastercard, and PCI DSS Level 1 certification.
Business front-end for a ready-made core
Our web platform seamlessly integrates with any enterprise or custom low-level processing software. If you already have a card scheme interface or a functioning processing business, use our white-label solution to automate your processes and improve the value for acquirers.
Provide a competitive value for online acquirers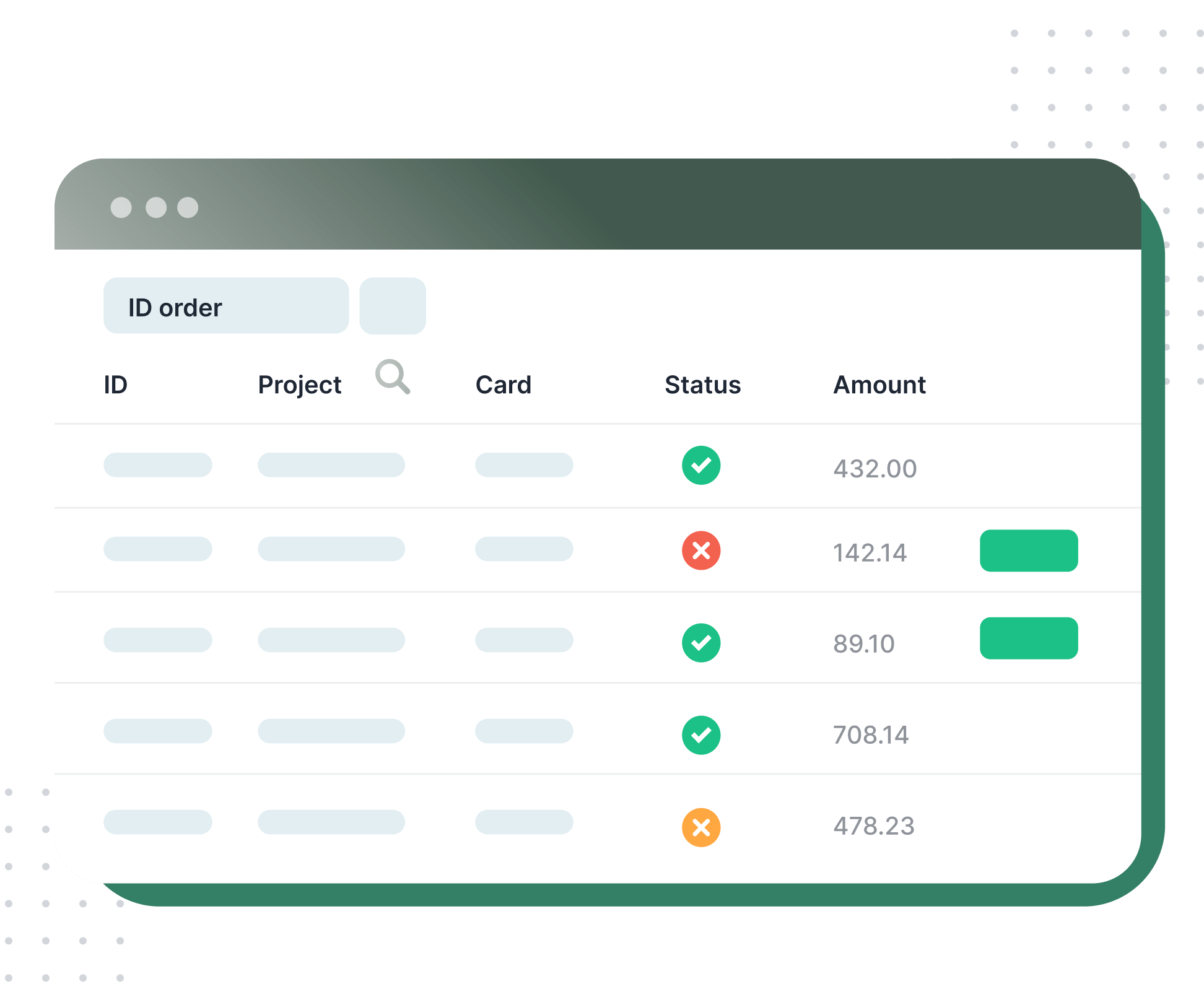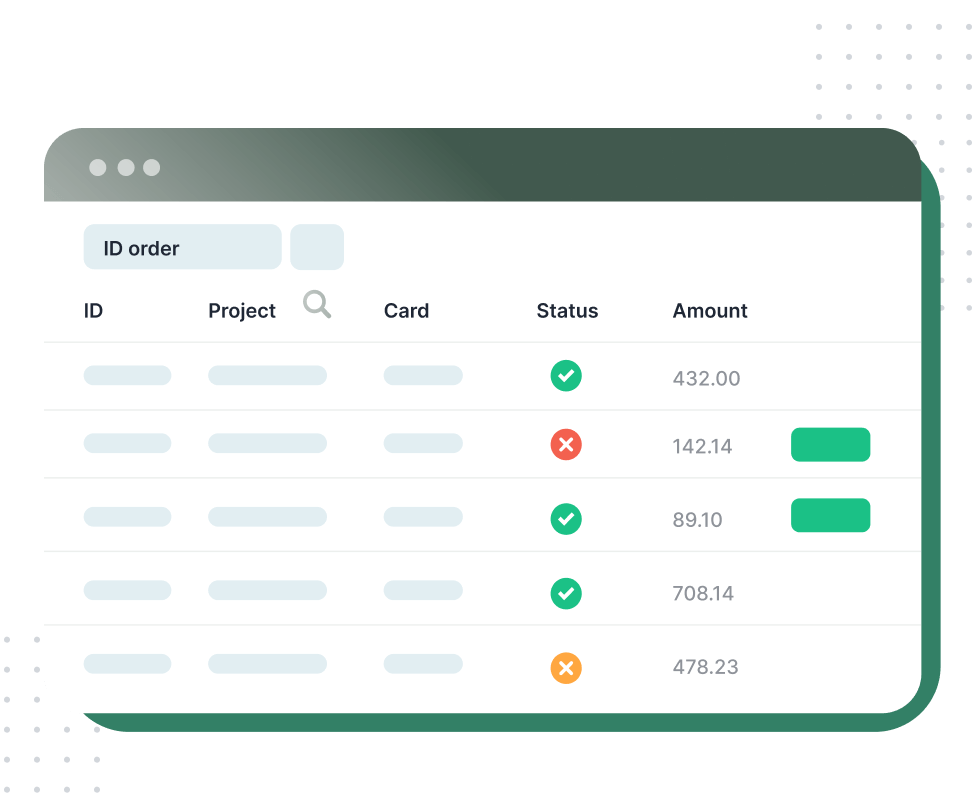 Merchant management
to add, edit, and filter merchant accounts fast and without dependence on a processor.
Terminal management
to set up, edit, or deactivate merchant terminals and terminal profiles in a few clicks.
Transaction tracking
to check all transactions in each card scheme, their details, and statuses. Acquirer back-office
We equip payment processors with everything modern acquirers wish for
Fast merchant onboarding
Low dependence on processor
Quick go-to-live
Time saved on paperwork
Capability to serve merchants of any type
Integration with Visa, Mastercard, and UnionPay
Modern Restful API
User-friendly PDF reports
Automatic documents downloading by schedule
Values
High-risk transactions
DSRP
Payouts (OCT/MoneySend)
Tokenized transactions
Recurring transactions
3-D Secure v2
Account verification service
Features
Maximize your processor business staff effectiveness
Automate all your processes and reach the highest acquirers-per-manager performance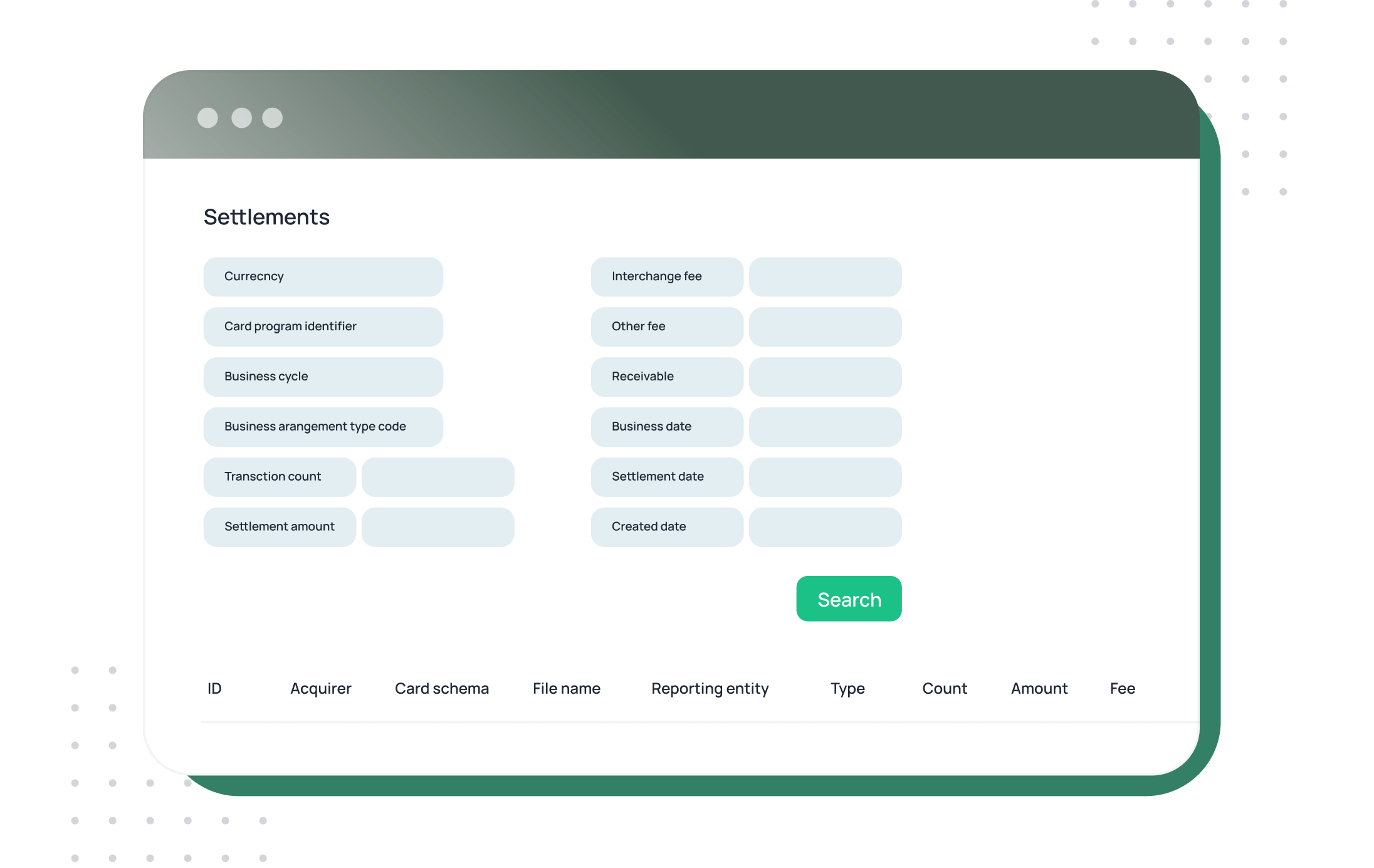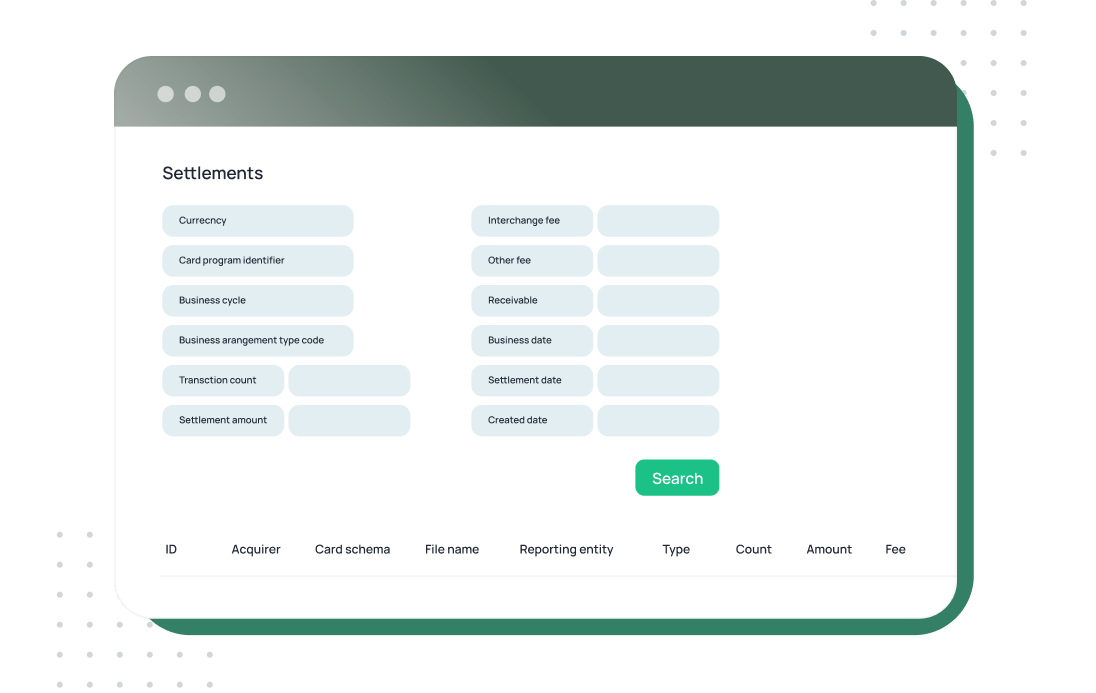 Transaction records
A real-time list of transactions processed by acquirers with statuses and highly detailed properties of each transaction.
Batches records
A list of batches that was about sent on behalf offees from the acquirer to card schemes with delivery statuses.
Settlement records
A list of all settlements with details about transactions count, interchange fee, and others.
Statistics
Reports about acquirer operations and their statuses grouped by multiple parameters during a specific period.
Acquirer, merchant, and terminal management
A number of tools for processor operational activities such as onboarding new acquirers and merchants using web back-office only.
Payment Processor Back-Office End-to-end payment processing solution for service management
Multi-tenant architecture for simple new acquirer engagement
Software deployment on your infrastructure for full security and data control
Software Values
Get unique capabilities through our business automation software
Competitive rates for acquirers
Fast request response
Simple problem detection and solving
Low human error rate
No report delivery delays
Human- and machine-readable reports
Automated report generation and downloading
Functionality for all business departments, including admin, support, security, tech, and back-office teams
Business Values Why partner with Boxopay — a white-label payment processor vendor?
Strong expertise
13 years of experience
Successfully launched processing companies in Europe
Business consulting and support until your first transactions
Leading your certification process
Tech support
Comprehensive software setup
2 times per month system updates
Integration services
Infrastructure support
On-demand tailor-made development
Full compliance
GDPR
PSD2
PCI DSS Level 1
Find more solutions for your business model on our platform