How to Get an Electronic Money Institution (EMI) License in the EU and UK?
30 March, 2023 10 min read
Table of contents:
Today's technology is becoming more and more influential in financial services, making the creation of payment systems that operate e-money one of the main areas of focus. To allow a company to issue e-money and conduct other activities related to the provision of payment services, a company has to obtain a special license called an EMI license. In this article, we will explain what EMI is, what benefits it provides, and describe in detail how to become an EMI in the EU and the UK.
EMI: definition and features
An electronic money institution (EMI) is a regulated company that is authorized to issue electronic money as the digital equivalent of cash stored on a financial platform or on electronic devices such as mobile phones.
An EMI license is issued by the relevant authority in a country or region—a national bank, for example. The license actually provides the ability to offer the same services as traditional PSPs (payment service providers), with the additional right to issue electronic money.
This license is a prerequisite for e-money issuance, provided the legal entity has a full banking license. A European electronic money license can be considered as an alternative to EU banking licenses as it allows for most day-to-day banking services. Although becoming an e-money institution in the EU is much easier than becoming a fully licensed EU bank, e-money institutions cannot provide all the services that banks are allowed to provide. Let's take a look at what exactly electronic money institutions can and can not do.
How does an EMI operate?
In order to basically start working, an EMI needs a license. We will tell you about the specifics of obtaining it in detail further, but for now, let's just say that by obtaining a license, an EMI is able to work as a bank, without being a bank at the same time. However, there is a limitation. Unlike a bank, e-money institutions can not provide investment services, deposits, or credit services. In most cases, people dealing with electronic payments use the services of an EMI even without knowing it.
By obtaining an e-money license, a company gets the right to conduct payment transactions and open a sub-account within its bank account. These subaccounts are the customers' electronic wallets. EMI customers can exchange their cash for electronic money issued by the company and pay with it for goods or services, as well as conduct other payment transactions.
What services do EMIs provide?
When getting an electronic money institution license, EMIs must specify what activities they will be engaged in. After receiving the license, the activities of EMIs will be strictly limited to those specified in the application. According to Directive 2009/110/EC, EMIs can provide the following basic services as part of their activities:
Open SWIFT, IBAN, and SEPA accounts remotely to receive and make payments for them.
Issue and distribute electronic money. EMI customers can exchange their real money for electronic money and subsequently dispose of it.
Provide customer account management services.
Provide currency exchange services.
Provide money debit or credit transfers for customers.
Provide the ability to withdraw or deposit cash into an account.
Perform a variety of payment transactions, including paying for services using a debit card.
Provide payment initiation services.
Issue payment instruments as well as acquire payment transactions.
Provide customer account information services.
EMIs and PIs difference: how to become an electronic payment institution
Sometimes people who wonder how to set up an e-money institution don't see or understand the difference between an EMI and a payment institution. Let's clarify this issue once and for all. A payment institution has a more limited set of capabilities than an EMI license. Like an EMI, a payment institution can initiate and process payments and transfer customer funds. However, a payment institution, unlike an EMI, does not authorize the issuance of electronic money or the holding of customer funds without an identifiable payment order. Here are the main differences between an API and an EMI:
Only e-money institutions are authorized to issue e-money, while PIs are not.
Both EMIs and PIs must provide data protection under EMD2 and PSD2, but payment institutions that provide payment initiation or account information have no obligation to provide security.
The amount of money an authorised electronic money institution receives for e-money and non-payment services cannot be held in the same secure account.
According to Article 4(12) PSD2, a payment account is used to make payments on behalf of one or more users of a specific payment service. Article 2(3) of Directive 2014/92/EU also states that a payment account is kept in the name of one or more customers and is used to carry out payment transactions.
Funds transferred to the payment account of the payment institution must be accompanied by a specific payment transaction.
If you want to become an electronic payment institution, you may not hold money on behalf of the account holder.
The starting capital requirements for payment institutions are significantly lower.
The advantages of opening a payment institution license include a lower entry threshold. Moreover, higher initial capital is required to obtain an EMI license, and the regulation of electronic money institutions is somewhat stricter. At the same time, a number of companies do recognize the need to expand their range of services and switch from an API license to an EMI license. There is also an option of becoming small electronic money institutions that require less initial capital.
Difficulties of getting an EMI license
While obtaining EMI status you are sure to encounter certain difficulties. The purpose of this article is to prepare you for them because that way you can solve any unforeseen issues in no time. Let's break down the most common difficulties companies face when obtaining an EMI license.
Software and hardware struggles
Working as an EMI is impossible without a properly built infrastructure and high-tech software. The development of this kind of solution can cost a fortune and take at least six months just for the first minimally functional prototype. Perhaps you should take a look at existing white-label acquirer solutions that already have all the necessary functionality.
Flawed partnerships
Obtaining an EMI license is becoming more and more popular and with the increase in the number of institutions, the number of problems created by them is also growing. According to Transparency International UK, more than a third of FCA-authorized EMIs have received "red flags" for one or another violation. This undermines the reputation of the market as a whole and attracts additional attention from regulators. We recommend you look closely at potential partners.
Contact our top experts
to pick products and services that fit your business needs
Schedule a meeting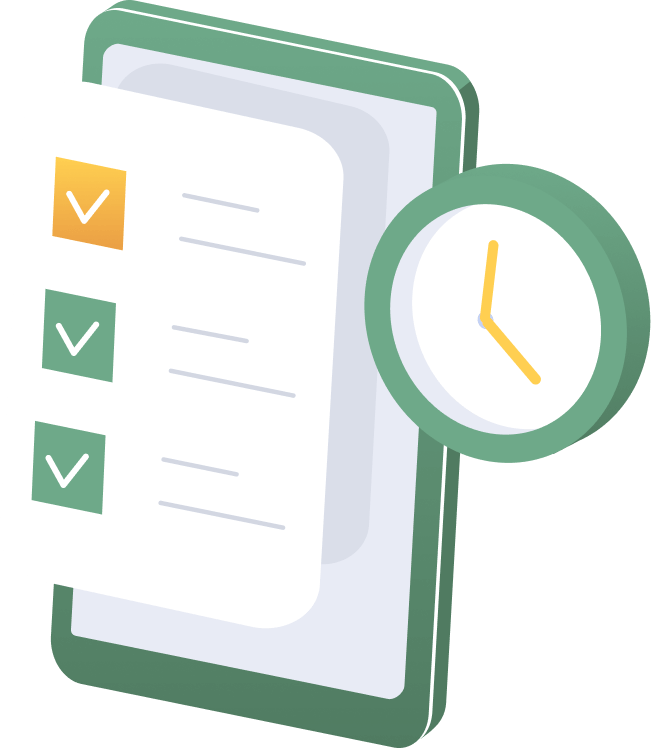 Complying with all regulations
Obtaining an EMI license involves, first and foremost, preparing a large number of documents and meeting dozens of requirements, as well as choosing a jurisdiction. For example, for authorised electronic money institutions there are a number of restrictions on the size and number of transactions per day. To avoid drowning in the abundance of legal nuances and delays you need to enlist the support of a competent specialist.
How to become EMI in the EU
Let's finally figure out how to become an electronic money institution in the EU. A distinctive feature of many EU countries is a comprehensive inspection by the regulator of the entire top management of the company that has applied for becoming an e-money (electronic money) institution. The list of requirements is as follows:
At least two of the organization's executives are EU residents;
Proof of professional qualifications of management.
Each jurisdiction can set its own rules for companies in addition to the generally accepted and required PSD2 directive:
Availability of appropriate software;
Risk control procedures;
AML (anti-money laundering) policy;
Secure customer identification procedures;
Technological basis;
Separate client account;
Commitment to accounting and external auditing;
Clear requirements for shareholders;
Regulation of operational risks.
After the company complies with all requirements and demonstrates the existence of 350,000 euros of initial capital, the immediate procedure of obtaining an e-money institution license begins. The regulator decides on the application within 3 months, if the application has been submitted in full. During this time you will need to open a bank account. In general, the licensing procedure will be as follows:
Steps of becoming an e-money (electronic money) institution
Initial document preparation

Experts prepare the necessary documents.

Company formation

At this stage, your company accounts and bank accounts are opened. Other corporate matters are also handled at this step.

Application for a license

Here starts the process of applying for an EMI license.

Reconciliation of official documents

Clarify nuances with the FCA to ensure that all of your documents are properly reviewed.

FCA decision

The FCA issues a statement regarding the status of your EMI license.
How to become EMI in the UK?
Companies that want to obtain an EMI license in the UK should meet the following requirements:
Registered capital of at least 350,000 €;
Authorized to operate in the EU and EEA;
The cost of preparing the documents is 70,000 €;
The term of obtaining a license is 6 months;
Two UK resident directors are required.
If all the requirements meet the initial conditions, then the applicant must start the preparatory stage for obtaining an EMI license. This requires the following mandatory requirements to be fulfilled:
Preparation of a business model and business plan;
Completion of management positions (certain qualifications and experience requirements apply);
A description of the IT system (as well as other planned technical solutions);
A description of the accounting system;
Contract with third parties (suppliers/companies).
After providing all the necessary information, the procedure is generally the same as for EU citizens.
How Boxopay can help in becoming an EMI
Becoming an electronic money institution is quite a complicated task. However, all possible issues can be solved by high-quality software and support of competent experts. That's why we recommend you use Boxopay. Our solution saves time and money, and assists acquirers in obtaining a license through a turnkey acquirer service.
Boxopay's white-label solution helps you reduce costs and overcome technology and business challenges. We provide versatile software for acquiring, a business environment, and advanced consulting services for your predictable development. Try Boxopay now and you'll get:
A flexible core software for building a merchant payment processing company;
Automated processes that help you reduce costs and grow steadily;
The ability to manage most business processes in one window;
Licensing and certification support;
Advanced solutions, including smart antifraud and interfaces for payment systems.
In addition, you will get a reliable team of experts who will advise you in detail on all paperwork. We will handle your application from start to finish same as we have already done with 8 acquirers launched worldwide. We will also handle all correspondence and inquiries with the regulatory agency and work closely together. With Boxopay you can rest assured that an EMI license is in your pocket. Contact us now and we'll help you get your foot in the door.
Contact our top experts
to pick products and services that fit your business needs
Schedule a meeting