White-label Payment Gateway Guide: Solutions Comparison
5 July, 2023 13 min read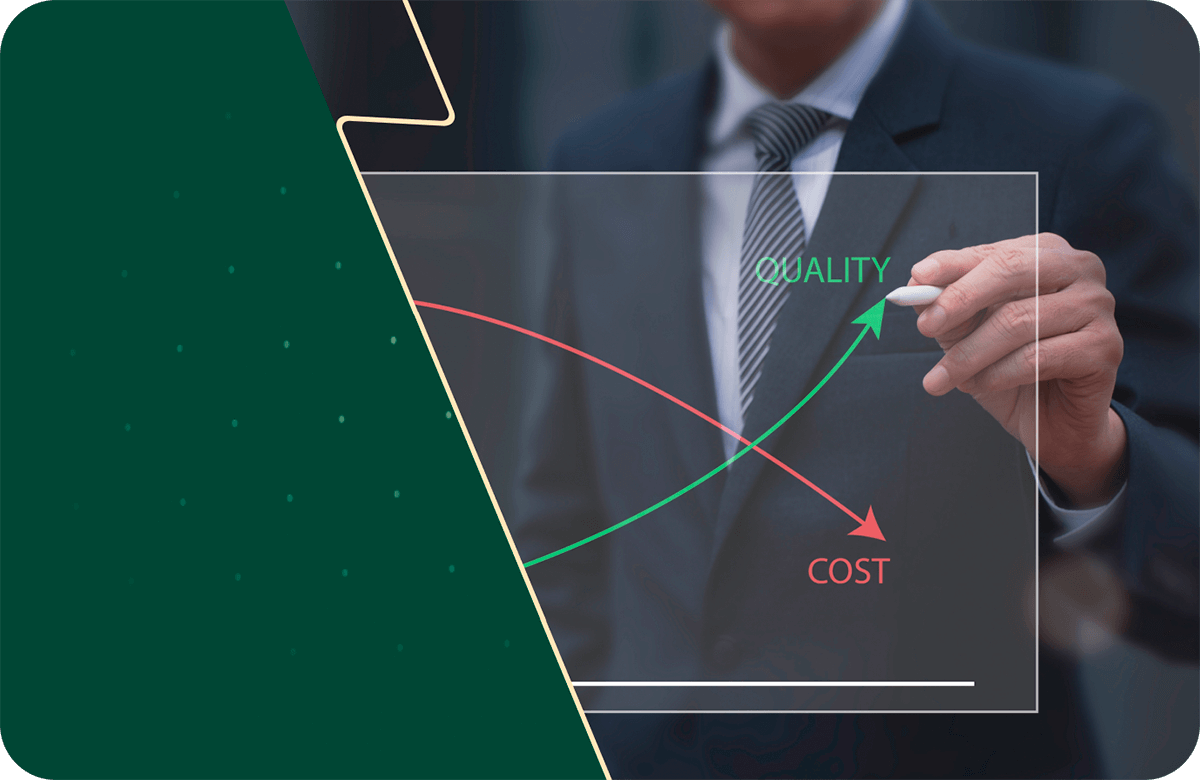 Table of contents:
Those wondering how to start a payment processing company know that it's impossible without a good payment gateway. The need for this tool is really high, but developing it from scratch is an impossible task for young startups. Fortunately, there is an alternative in the form of buying a white-label payment gateway. In this article, we will explore what a white-label gateway is, who it can be useful for, and how to choose the best solution available on the market.
What is a white-label payment gateway?
White-label payment gateway is software for automating Internet payments, increasing checkout conversion, and allowing merchants to accept debit and credit cards. In this case, we are talking about a customizable solution that has all the necessary functionality but doesn't have any brand. Buying such a solution will be much cheaper than developing a payment gateway from scratch. Implementing a white-label payment gateway is much faster than creating your own, and all the necessary functionality eliminates the problem of a lack of expertise in your team.
A great example of a white-label payment gateway solution is Boxopay. By purchasing this solution you will get a ready-to-use product that just needs to be outfitted with your own design. The software has all the necessary features and can be customized to suit your business needs if required. We'll look at this solution in more detail later, but for now, let's focus on the advantages and disadvantages of white-label payment gateways.
Benefits of white-label payment gateway
Buying a white-label online payment gateway has a number of undeniable advantages. Within the framework of this material, we will consider the key ones.
Quick deployment
White-label payment gateways significantly reduce the time it takes to enter the market and start full-fledged operations. Buying such a solution, you will need at most a couple of months for customization, fine-tuning, and subsequent deployment. In the case of developing your own solution, you will definitely spend more than a year creating a minimal viable product.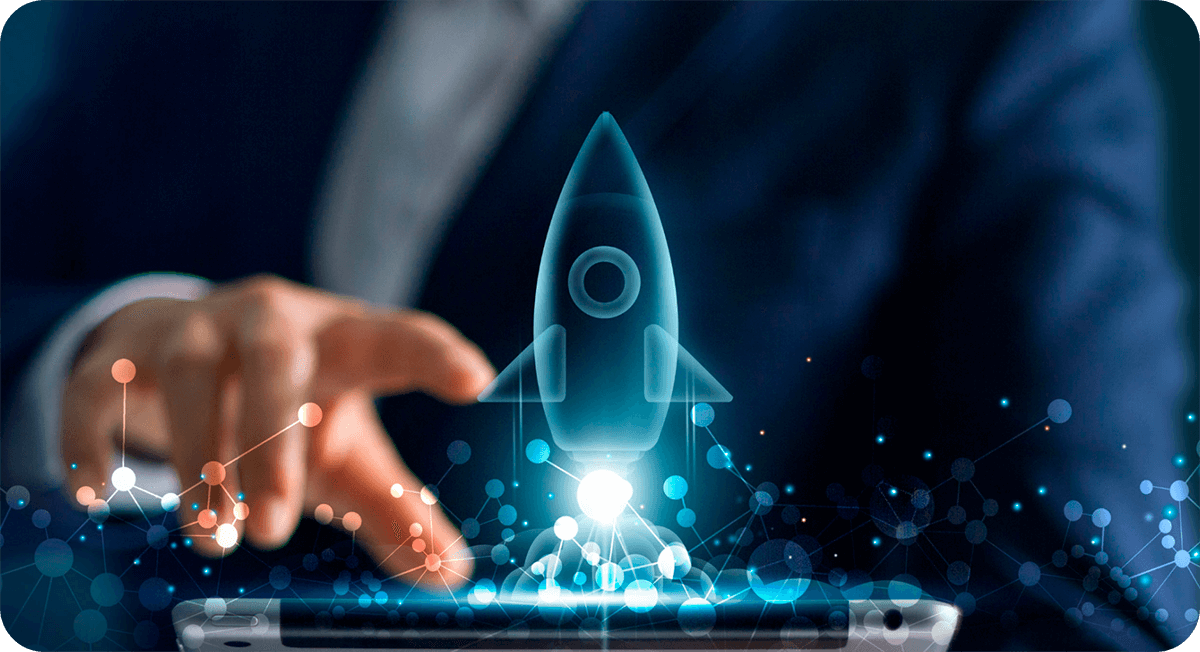 Lower price
Developing a payment gateway is an incredibly expensive undertaking. You'll need to hire specialists who will design, develop, and test the software. After that, you'll need to support it and make sure it runs smoothly. All this will require a lot of investment. Moreover, you will also need to enlist the support of competent professionals who will help you get all the necessary licenses. In total, the cost of developing a payment gateway from scratch will cost you around $1 million. At the same time, white-label payment gateway cost is significantly lower and the purchase of a solution will allow you to significantly reduce your expenses.The price of a white-label payment solution starts from $40 000 and you also get customer support as well as the assistance of competent vendor specialists.
Expertise
When creating a payment gateway, you don't just need to find competent developers. You need a system architect-level experts to design a truly functional solution. It is difficult to find such a specialist and even if the search is successful, there is no guarantee that all the nuances and aspects necessary for smooth operation will be taken into account. By buying a white-label payment gateway you get a proven solution that has already had successful use cases. Moreover, suppliers of such software can also provide you with other support, such as hardware selection and compliance with all regulatory documents in the US, UK, EU and other countries. Getting the same level of experience and expertise through your own efforts will take a lot of time and money.
Customizability
One of the key advantages of the white-label payment gateway is the ability to customize it to your business needs. Of course, this is also true for custom software, but the costs, in this case, will be much higher. In the case of a white-label solution you get a payment gateway with basic functionality and additional functions can be added to meet your business needs or project vision.
White-label payment gateway drawbacks
As you can see, buying a white-label payment gateway has a lot of advantages. However, in order to show the full picture, it is necessary to mention a few disadvantages as well.
Reputational risks
The white-label payment gateway works under your brand, which can create reputational risks in case of unexpected issues. With a white-label solution, you are responsible for its performance, so you have to be very careful when choosing a vendor. Otherwise, users may become dissatisfied not only with the payment software but with your brand in general. This is extremely important when you're a startup and haven't yet gained a firm foothold in the market.
Customizability issues
As we said earlier, a good white-label payment gateway solution implies the possibility of customization to your business needs. However, not all vendors offer this service. In many cases, buying a white-label solution can mean that you get a finished product without the ability to add any features. If you need to add a rare function, choose a software vendor that provides the ability to customize the solution.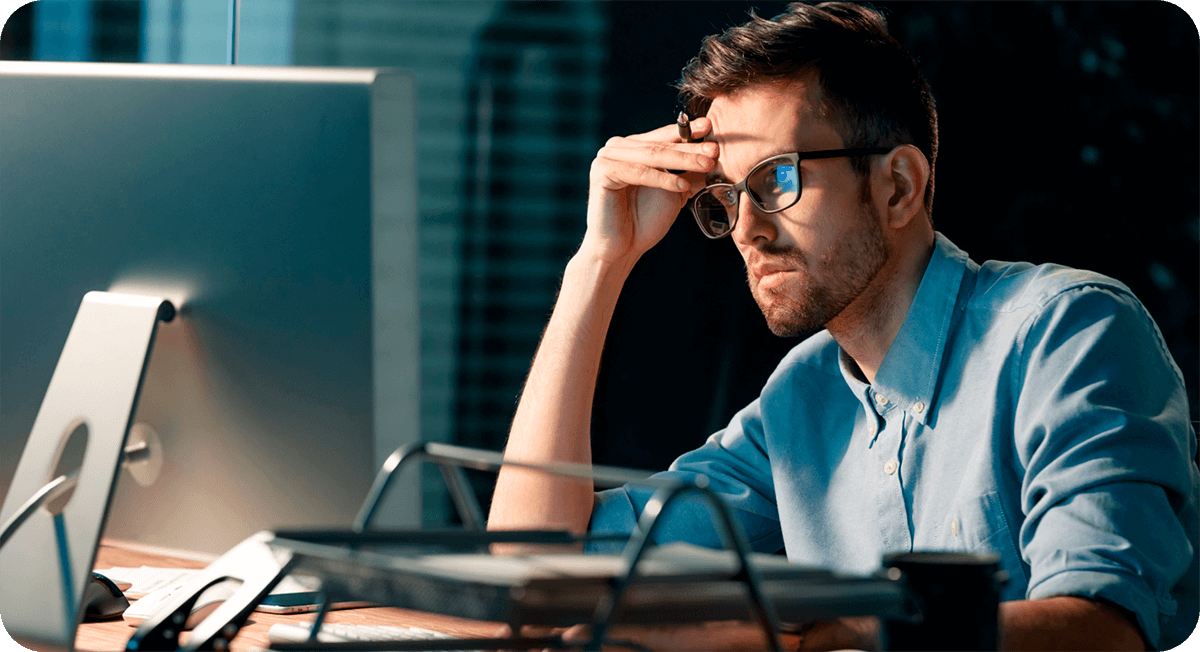 Who needs a white-label payment gateway?
A high-quality white-label payment gateway will be useful for almost every company involved in payment services. A functional solution for the automation of online transactions is able to bring provided services to a fundamentally new level.
PSPs
Providers of payment services get the most benefits from white-label payment solutions. With its help, they can quickly set up a transaction processing business. The same is true for intermediaries such as ISO/MSP.
Acquirers
Acquirers also need a payment gateway for secure payment processing. Choosing a white-label solution significantly reduces development time and costs.
Traditional banks
Traditional banks usually use PSP services to reduce system load and channel financial flows. However, nothing prevents the bank from creating its own affiliated PSP, which will operate the white-label payment gateway. This will allow the bank to effectively service online payments without worrying about the security of working with a third-party company and saving on fees.
Big e-commerce merchants
As a rule, e-commerce merchants use one of the above-mentioned categories when they need a payment gateway. However, when the business gets big enough it can be inconvenient because the merchant is dependent on PSPs or other solution providers. Having your own white-label gateway platform eliminates this dependency and significantly reduces processing costs. Besides, having their own white-label payment solution, large e-commerce merchants can create custom routing and improve management while increasing sales.
Contact our top experts
to pick products and services that fit your business needs
Schedule a meeting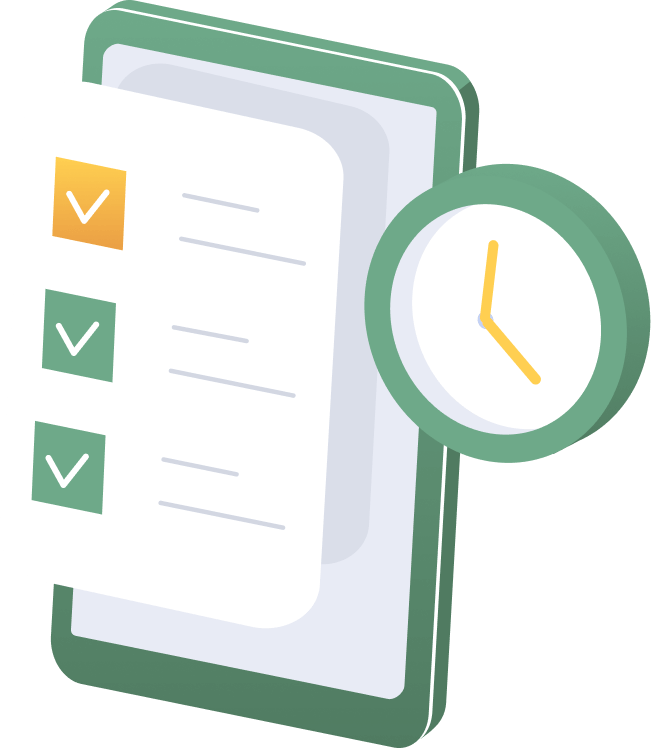 Choosing a white-label payment gateway
Now let's move on to the key factors you should pay attention to when choosing a white-label payment gateway. There are many different solutions on the market today and the factors listed below will help you choose the one that is right for you.
Stick to your business model
Your choice of gateway primarily depends on your business model. For example, there are gateways that are complex and cover several different products. There are omnichannel gateways that cover several niches or provide functionality for both e-commerce and in-store POS acquiring. However, if you focus only on e-commerce acquiring, it's better to choose not complex solutions but ones that are specifically targeted to e-commerce. They are usually of higher quality in terms of functionality. That way you can be sure that the solution meets all the needs of a business that focuses on this niche.
Examples of multifunctional white-label payment gateways: Hips, PayPipes
In addition, there is a group of white-label gateways that have an orchestrator model. Their main feature is that they have many ready integrations with various acquirers and PSPs. This is a good feature if you are a merchant who wants to make your own gateway or if you want to become an orchestrator. Such systems are better suited for big merchants and ISO/MSP, but they can't meet all the needs of a certain group, such as acquirers.
Examples of orchestrator-model gateways: Corefy, Akurateco, Magnius
There is another type of white-label gateway offered by acquirers. This is a good solution if you want to run a PSP quickly and inexpensively, but the downside is that you will be dependent on the white-label payment gateway provider. Since the vendor firm itself is the acquirer, multi-acquiring will not be available to you.
Examples of acquirers with a white-label payment gateway: Decta
The choice of solution should be based on your business model and needs.
Key elements of white-label payment gateway
Another important factor is the availability of all the necessary elements of a reliable white-label solution. These may vary from vendor to vendor, but when choosing, make sure that the solution definitely has:
Payment page with SSL encryption.
Merchant Back Office.
Admin Back Office.
API documentation.
Testing interface.
Support functions.
Compatibility with your shopping cart.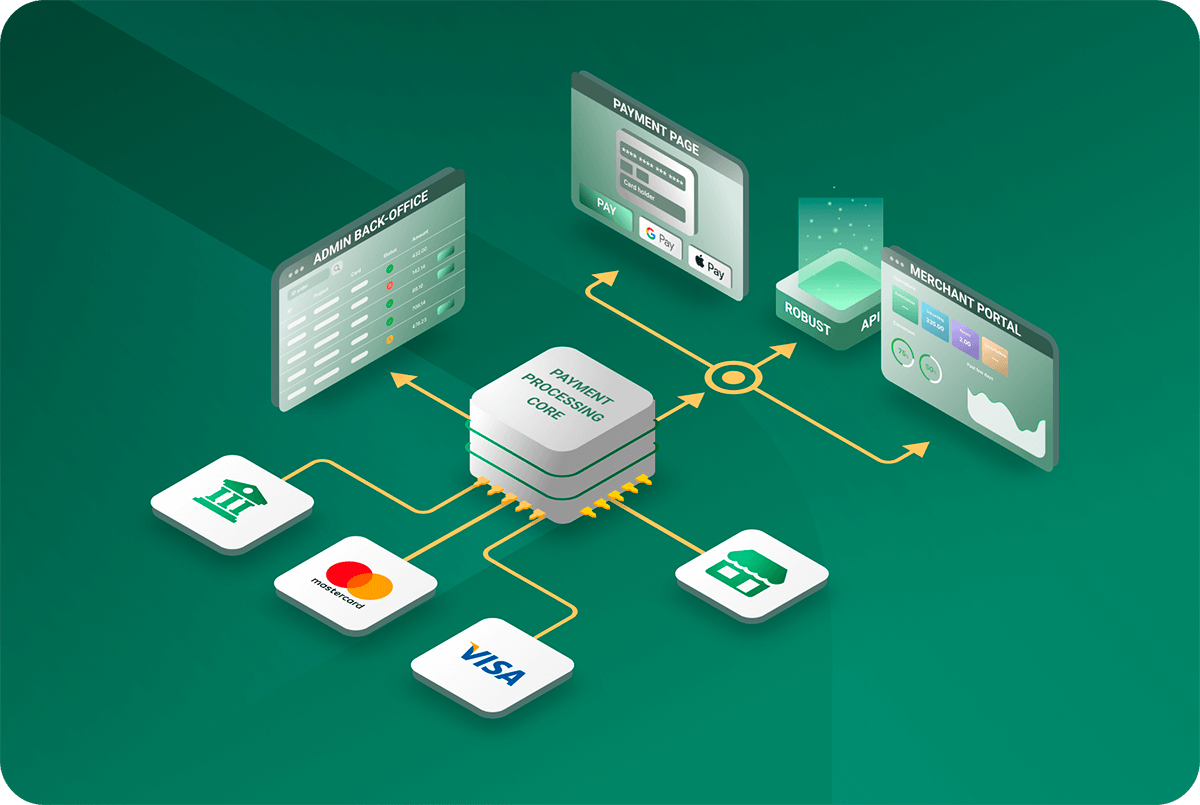 On-premise vs SaaS
Most companies offering white-label gateways sell them on the SaaS model. This means that the software is hosted on the vendor's servers. This may be a plus for a while because you don't have to acquire your own PCI DSS certificate, but over time, as the business grows, it will become a disadvantage. You won't be able to control your data and the existence of your business will be completely dependent on the existence of the vendor's business. Only a few vendors offer on-premises hosting. This means that you will need your own infrastructure but you will have full control over the technology, the data, the features, and the security.
White-label payment gateway solutions and pricing
Now let's look at a few examples of popular white-label payment gateway software.
Akurateco
This is a white-label payment orchestrator distributed on the SaaS model. The company offers a functional solution with fraud protection, a billing system, and an analytical module. The payment gateway can be customized according to the customer's needs.
Features:
Powerful security module.
Opportunity to scale your business.
Rich functionality.
Few options to customize the solution.
Potential problems with a high load on the servers.
Pricing:
Setup fee – $4,500
Monthly fee – $2000
Ikajo
Ikajo is a large company providing different types of payment processing solutions, including a white-label payment gateway. Among the hallmarks of Ikajo's solution are multiple payment methods and working with more than 150 currencies. Also, there is an emphasis on security as Ikajo payment gateway has several verification scenarios for one-time and recurring billing, which will be extremely convenient in a number of industries.
Features:
More than 100 payment methods.
Different payment verification scenarios for more security.
Hosted payment page integration.
Pricing:
Starting at 1.2% per transaction.
PayPipes
PayPipes is another company offering a white-label payment gateway platform for PSPs and acquirers. Among other things, the payment gateway from PayPipes features customization, data analytics modules, as well as payments API, virtual terminal, tokenization, and the capability to pay by link.
Features:
Credit / Debit support.
 ACH / eCheck support.
 Reporting / Analytics.
 Multi-Currency.
 Customer Information Storage.
 PCI Compliance.
Pricing:
Contact vendor
Magnius
Magnius is a payment gateway with the ability to integrate many third-party PSPs and acquirers. The solution is distributed on the SaaS model and hosted on AWS servers. The gateway provides separate environments for testing and production.
Features:
Payment routing.
Intelligent fallback.
Webhooks & alerts.
Webshop plug-ins.
Automated merchant invoicing.
Pricing:
Contact vendor
Corefy
Payment orchestration platform offering, among other things, a white-label payment gateway. The gateway is distributed on the SaaS model. The platform has fairly wide functionality and access to APIs. For an additional fee, the platform offers a number of add-ons.
Features:
Buyer Authentication.
Credit / Debit Support.
Invoicing.
Multi-Currency.
Pricing:
From $2400 per month
Decta
End-to-end solution distributed on SaaS model. Decta itself is an acquirer, and therefore using this solution you will not be able to use multi-acquiring functions.
Features:
Compliance Tracking.
Credit Card Management.
Transaction Monitoring.
Billing Portal.
Contact Database.
Customizable Invoices.
Pricing:
Contact vendor
eComCharge
The company offers a white-label payment gateway on the on-premise model, i.e. the software will be hosted on the customer's infrastructure. eComCharge allows integration with 50+ banks and alternative payment systems.
Features:
Debit Card Support.
Mobile Payments.
Online Payments.
Recurring Billing.
Pricing:
Contact vendor
Boxopay
Multifunctional white-label payment gateway designed specifically for e-Commerce acquirers and PSPs. The platform offers a wide list of features for online payment automation. The payment gateway can be customized according to the client's needs. The software is distributed on an on-premises basis, i.e. it is hosted on the customer's infrastructure. A distinctive feature of Boxopay is a convenient pricing model with charging a small amount per transaction, which is convenient for startups.
Features:
Functional back office.
Multicurrency capabilities.
Advanced payment processing.
Automation features.
AI implementation.
Expansion capabilities.
Loyalty software.
KYC automation tool.
Pricing:
0.015 EUR per transaction.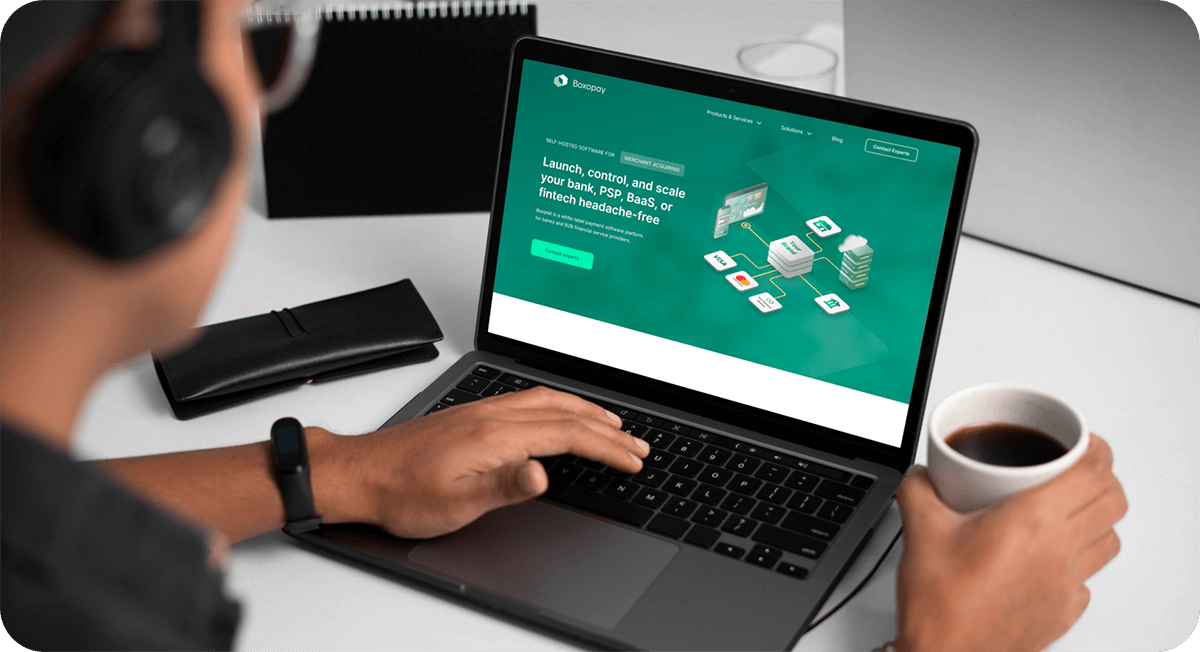 What will you get with Boxopay
Boxopay is a specialized payment solution focused specifically on e-commerce. By choosing Boxopay you get a ready-to-use white-label solution with all the necessary functionality and customization options. Instead of hundreds of ready integrations, Boxopay makes custom integrations with acquirers, processing centers, or even Visa and MasterCard directly, if you need it.
The main advantage of Boxopay is its very broad functionality for providers, including all the software needed by the financial and customer service department. Our admin panel has been tested by dozens of years of satisfied acquirers. It is also great for those who create PSP and plan to scale in the future because our software allows you to transform from PSP to acquirer seamlessly and without any additional tools.
In addition, we have developed our own software lease model. This means that you get on-premises software, but you don't pay a big amount for the license at a time, which is difficult for a startup. Instead, you pay a monthly fee of 0.015 EUR per transaction, when your business has already started earning. That is, you almost completely reduce your capital expenses and leave only operational ones.
In addition to that, we will help you with the selection, purchase, and configuration of equipment, as well as obtaining all necessary licenses. Contact Boxopay now and get a powerful white-label solution that's completely customized to your needs and vision.
FAQ
What is a white-label payment gateway?
A white-label payment gateway is software for automating online payments. The main feature of a white-label payment gateway is that it is a fully functional product that does not belong to any brand. Thus, it is possible to put a label on such software and position it as your own. Buying such software is much faster and cheaper than developing one from scratch.
Are there any drawbacks of a white-label payment gateway?
The white-label gateway solution works under the buyer's brand and therefore the problems with such software can damage the company's reputation. Also, not all white-label payment gateways have the ability to be customized to your business needs. Both of these disadvantages are solvable if you work with reliable white-label payment gateway providers.
How much does a white-label payment gateway cost?
White-label payment gateway prices are about 40 thousand dollars for all. It includes the cost of equipment and licenses to work in the fintech industry.
Contact our top experts
to pick products and services that fit your business needs
Schedule a meeting