Payments basics
ISO/MSPs: Independent Sales Organizations / Merchant Service Providers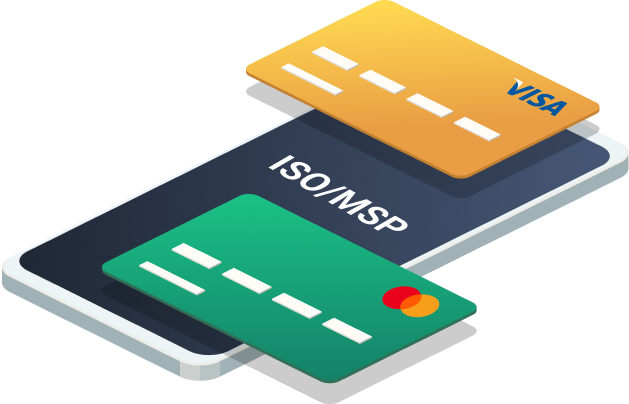 Trying to do business involving payment processing, sooner or later you will come across the terms ISO and MSP. In the payments industry, dealing with these terms is inevitable, but quite often it happens that acquirers and payment services providers have a rather vague idea of the meaning of ISO/MSPs and how these terms correlate with PSPs. However, about 80% of merchant accounts are opened by an ISO or MSP. So let's understand once and for all what these intricate acronyms mean, what the difference is between an ISO and MSP, and how this type of organization works. Let's get to the bottom of this.
ISO/MSP: definition
First of all, let's understand the definitions. What are ISOs and MSPs? ISOs (Independent Sales Organizations) are third-party companies that have partnerships with Card Association member banks. ISOs have the power to provide payment processing services on behalf of banks. These services are extremely helpful for acquiring banks to find new clients faster and provide business-specific services to them. Finding an individual approach to each business is a very time-consuming task for the processing bank, but ISOs are doing a great job regarding this matter.
Now let's understand MSPs and how they differ from ISOs. But the truth is that ISOs and MSPs are actually the same things. If ISO is the term used in the Visa nomenclature, then MSP (Merchant Service Provider) is the acronym used for Mastercard partner organizations. Otherwise, these terms are completely interchangeable. There are also organizations that provide services from both Visa and MasterCard and they are called ISO/MSP.
How do ISOs and MSPs Work?
The first thing to understand is that registered ISOs and MSPs are not financial companies, but rather intermediaries between acquiring banks or payment service providers and merchants. They are distributors of payment services, giving acquiring banks an influx of new customers, payment service providers a convenient way to serve merchants, and merchants an opportunity to accept payments from customers. In general, MSPs and ISOs can:
Run card processing and accept payments from customers;
Find and onboard merchants;
Open MIDs for merchants;
Provide security services such as fraud monitoring;
Provide other value-added services, such as payment risk protection.
It is important to note that the ISO processor doesn't interact with merchants' money directly. This type of organization resells the services of the acquirer/PSP. The banks with which ISO or MSP are contracted interact directly with merchant money.
What's the difference between ISO/MSPs and PSP?
Organizations that wonder how to become a registered ISO/MSP are often confused about the difference between ISO/MSPs and PSPs because their functionality is quite similar. The key difference is that ISOs are not financial companies, which means that they don't handle financial flows, so they don't require financial licensing. Instead, they act as legal intermediaries between acquiring banks or PSPs and simply resell their services to merchants. Nevertheless, although ISOs don't necessarily have to own their own payment gateway, they still can. These organizations may well be able to offer merchants their own payment gateway because given the huge demand for payment professionals, the benefits definitely outweigh the costs. Boxopay understands this and offers a turnkey PSP service. By contacting us you'll get payment gateway software and full support for providing top-notch merchant services, automating most of your business processes.
How to get ISO/MSP status?
Now let's figure out how to become a registered ISO/MSP. It is worth noting right away that this process is quite complicated and takes some time. First of all, the organization must submit an application to the Card Association as well as comprehensive documentation. The list of documents includes financial statements, a detailed business plan, a complete list of employees, sales materials, and other important data.
In addition, the organization must pay a registration fee to payment systems. In both cases, it is $5,000. It will also be necessary to pay the Card Association $2,500 annually to maintain certified status. In total, obtaining ISO/MSP status (i.e., for both Visa and MasterCard) will cost a minimum of $10,000 with subsequent annual payments.
Once the application is processed and the ISO/MSP status is obtained, the organization becomes a representative of the Visa and Mastercard brands and therefore has to follow strict rules for ISO credit card processing. For example, card networks are required to list the name and location of the sponsoring bank on their website and in their marketing materials. If this information is missing, ISO MSP may have to pay a hefty fine of up to $25,000. Compliance audits for ISO/MSPs are conducted annually.
What types of partner organizations do Visa and Mastercard have?
ISO/MSPs aren't the only types of cooperation in the Visa and Mastercard classifications. Let's take a look at the key partnership types to understand which one is best for your business. For convenience, we'll only look at the Visa classification, since Mastercard partnership types are either the same or differ in name only while remaining identical in ISO/MSP functions.
Independent Sales Organizations (ISO/MSP)
We have already mentioned this type of partnership above. ISOs can perform merchants and cardholders' solicitation, process transactions and sales, train merchants, sell POS terminals and/or mPOS devices. They may also sell or resell gateway services (i.e. white-label gateway).
Third-Party Servicers/Third-Party Processors (TPS/TPP)
Third-Party Servicers or Third-Party Processors handle technical transaction processing and are directly integrated with Visa and Mastercard. Their range of services includes service support of mobile remote payment functionality, authorization services, and a set of other important functions. As part of turnkey acquirer service, Boxopay can provide acquirers direct integration with Third-Party Servicers or acquirers can obtain certification and process transactions on their own with our help.
Merchant Servicers (MS)
This type of partnership allows contracting directly with a merchant rather than with a merchant acquirer to provide specific merchant payment services, such as payment gateways, payment processing, transaction processing, POS services, 3DS Service Provider services, data center hosting, etc.
Contact our top experts
to pick products and services that fit your business needs
Schedule a meeting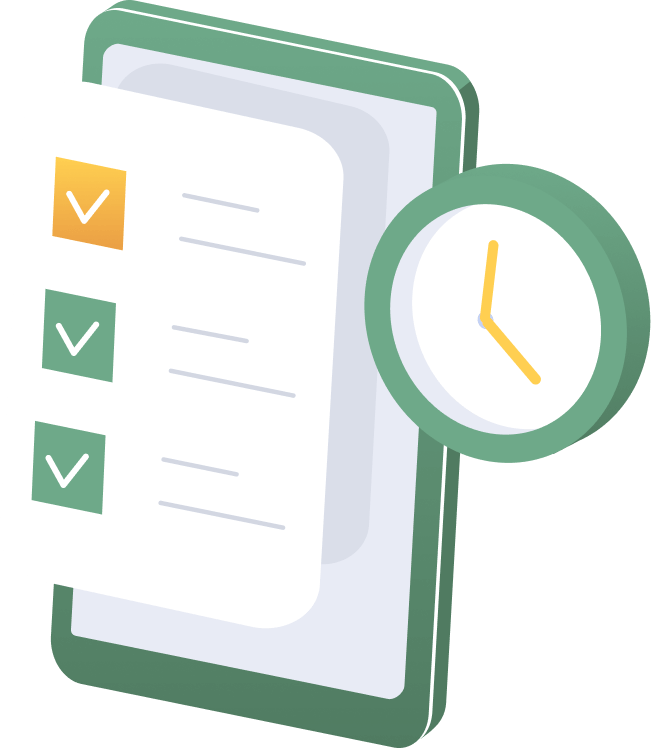 Encryption Support Organizations (ESO)
These types of partners perform cryptographic key management services in order to support ATM programs or to deploy point-of-sale (POS PED) PIN code entry devices.
Payment Facilitators (PF)
This type of organization is also called a merchant aggregator. PF is a third-party organization that can sign an acceptance agreement with a merchant on behalf of the acquirer and/or receive settlement proceeds from the acquirer on behalf of the underlying merchant. Additionally, there are High-Risk Internet Payment Facilitators (HRIPFs) that handle high-risk businesses.
Marketplaces
In this case, the name speaks for itself. This type of partnership describes marketplaces and online stores that bring buyers and sellers together.
Staged Digital Wallet Operators
This type of partnership includes organizations authorized to issue and service digital wallets.
Distribution Channel Vendors (DCV)
These partners may package, store, and ship non-personalized products. These include warehouses, wholesalers, logistics companies, etc.
Instant Card Personalization and Issuance Agent (ICPIA)
ICPIAs handle the instant issuance of personalized cards on demand.
Dynamic Currency Conversion (DCC)
DCC deals exclusively with currency conversion services to sponsored merchants through a contract with an acquirer.
FAQ
What is a registered ISO with Visa and Mastercard?
ISO (Independent Sales Organization) is the term for Visa and Mastercard partnership organizations. These organizations may provide payment services on behalf of multiple member banks, as well as serve the cardholder's customers and install terminals.
Which type of partnership is better: ISO or MSP?
These terms are completely interchangeable and there is no fundamental difference between them. The term ISO is used in the Visa classification, while MSP uses Mastercard for its partner organizations. For the best customer coverage and quality of service, it is best to register as both an ISO and MSP.
Contact our top experts
to pick products and services that fit your business needs
Schedule a meeting